TOKYO (Aftenposten): Norway got the victory. But something went completely wrong for a long time. The coach of the national team announces a review.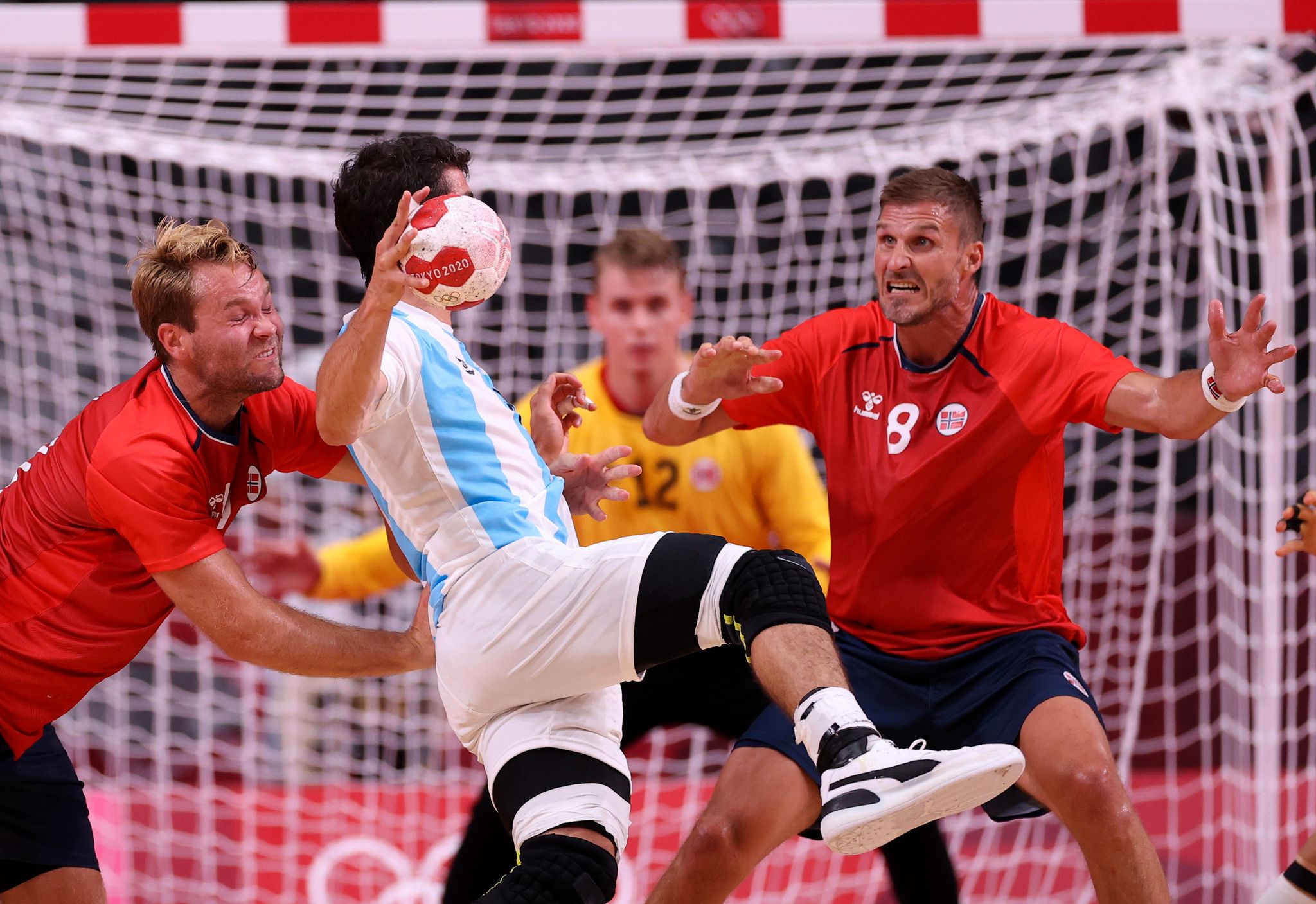 NORWAY-ARGENTINA 27–23. Norway took a big step towards the quarterfinals with victory over Argentina on Wednesday. "It was very good today," was the verdict of the national team coach, Christian Berge. But he was far from completely satisfied.
For Argentina, which came off two clear defeats at the Olympics, Norway occasionally bothered.
– I think this was a step down, says Sander Sagosen to Aftenposten.
– Against Spain we played one of our best games in a long time. Today is more hectic and more chaotic. But we get the job done, continues Sagosen, who again became the top scorer with seven goals.
Total transformation
In the United States, you will find the term "clinic." This is when the inferior players are played so widely that it is like a field.
This was the case at the beginning of Norway-Argentina. Norway did what it pleased.
But then something happened.
For every goal that the Whites and the Celestes faced Norway, the Argentines roared louder. The loudest gang at the Olympics was ecstatic.
The Argentines scored six goals in a row. Seven minutes passed without a goal from Norway.
– We made some technical mistakes and let them back into the game. They punish us hard with counterattacks and seven meters, says Simen Holand Pettersen, who made his Olympic debut against Argentina.
Sagosen: – I wanted to help you.
Argentina's scoring career coincided with Norway resting several key players, including Sander Sagosen.
– It was boring to see the boys fighting a little around. I wanted to help them. But it is like this. We must dare to give all the guys a chance, because we must start higher to sustain the entire championship, says Sagosen.
Berge says it's important to give reserves playing time, and the security it provides, when possible. It still has some self-criticism.
– Maybe it was too many rolls. Then insecurity took hold. Argentina began to believe that. They went up to 9-9. That period is far from good enough. We have to go in and look at it a bit, says Berge.
– We cannot collapse
Norway were just a late Magnus Jøndal scoring away from a draw at half-time.
But after the break, the Argentines fought to stop Sagosen, Jøndal and Harald Reinkind and the others.
Berge was pleased with the calm the team showed as they slowly but surely pushed the game out of Argentina's grasp. In the end, it was a four-goal victory.
In the next game, a strong Germany team awaits. So Norway should play better, Berge believes.
– We must have more uniform periods. We cannot collapse. We want to be more stable and we have to do it against Germany, says the coach of the national team.
Sander Sagosen's plan is clear. First victory against Germany. Then to France.
– I'm not afraid of Germany. I'm looking forward to the game, says Sagosen.
Norway-Germany will be played at 2.30 pm Norwegian time on Friday.

www.aftenposten.no