The deadline for submitting new climate targets has run out. The UN climate chief is not happy.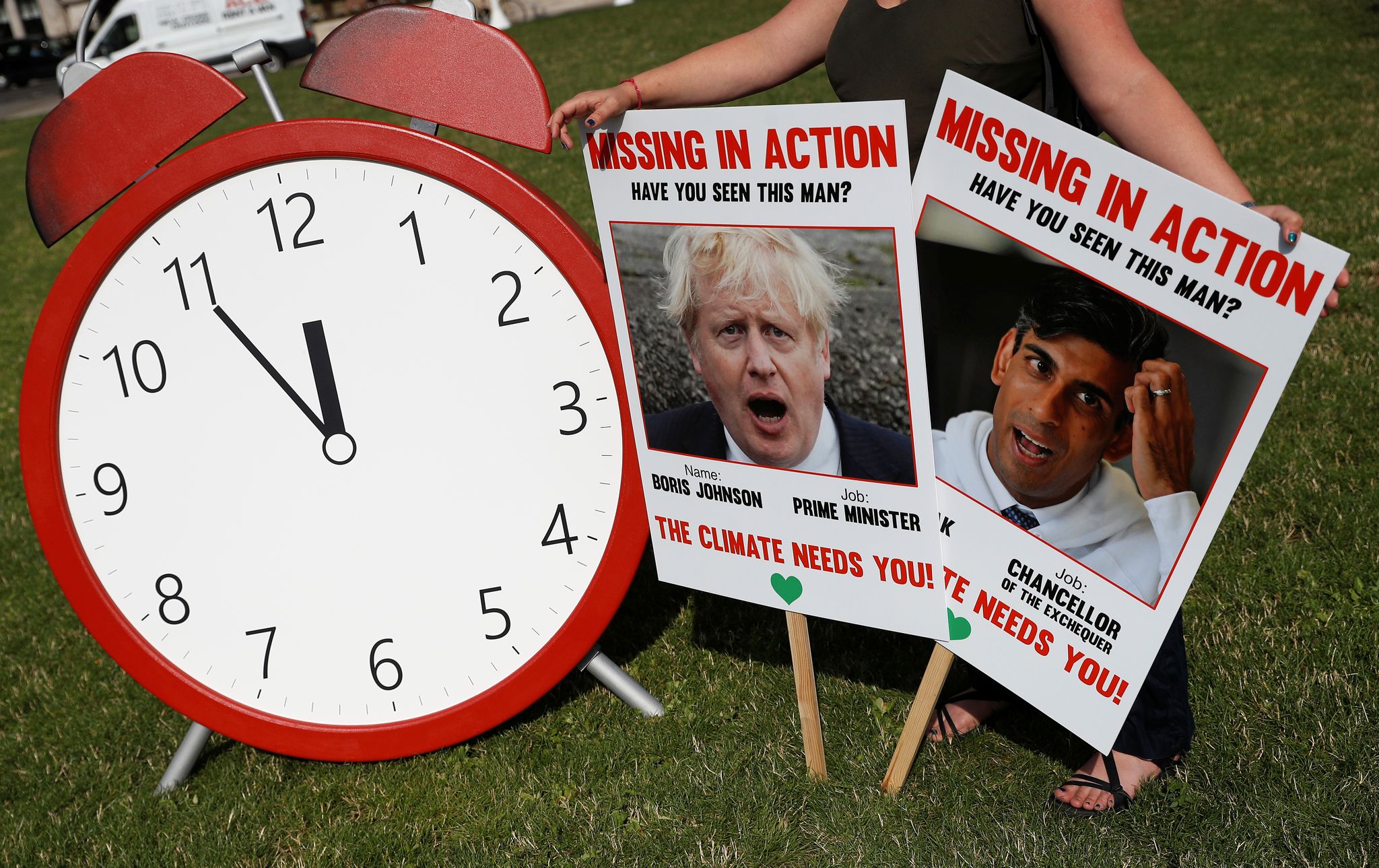 In recent days, Patricia Espinosa has thanked on Twitter. He has thanked small countries like Samoa, Oman, Israel and Guinea. From time to time, some major countries have been praised: Malaysia and Indonesia.
Espinosa is the UN climate chief. What are you thanking for? Countries that have announced new and more precise climate promises for their nation. Countries had until July 30 to register them. And in the last week, he received 15 new promises in his inbox.
– Far from being satisfactory
She is still not happy. A total of 100 countries have submitted their goals. This means that just under half, 42 percent, of the world's countries abandoned it.
– It is far from satisfactory, says in a statement.
She also believes that ambitions must be strengthened. The measures will not be enough to stop the increase of two degrees of temperature in this century.
The countries of the world set this as a goal in the great Paris climate agreement in 2015. Lately, more and more people, including American Joe Biden, have been talking more about 1.5 degrees.
It is a goal in which Espinosa believes even less with what the countries have agreed so far.
– Heat waves, droughts and floods around the world are threatening warnings that much more needs to be done and much faster, he says.
Global climate change has not worked
The deadline was set for July 30 so that the goals can be discussed before the countries of the world meet in November. Then a climate summit will be held again. This time it takes place in Glasgow, Scotland.
Major powers like the United States and the European Union have recently toughened their targets. They promise to cut emissions a little faster this decade. Norway has done the same.
However, some large countries have not complied. China, the country with the highest emissions in the world, is among them. India and South Korea have also failed to come up with new national targets.
– The land, of course, can still sharpen its ambitions, says Espinosa and opens that new goals can be considered before the meeting on the climate.
The UN General Assembly meeting in September could be a last resort. During the climate summit, all countries are expected to come up with new targets.
What questions will be important before the climate summit?
One is the goal of keeping the temperature rise below 1.5 degrees. It requires two things, depending on BBC:
First, greenhouse gas emissions must be "net zero" by 2050. This means that at least as much CO₂ as is emitted must be removed from the atmosphere. Technology to capture and store carbon can, among other things, contribute to this.

In addition, countries must reduce their emissions significantly over the next decade.
To cope with this, it may be necessary to phase out the energy from coal. Last week, the climate ministers of the G20 countries met in Naples to discuss the issue.
China and India strongly opposed it. The first represents more than a half of world coal consumption. India ranks a good second.
Alok Sharma was a disappointment, however, was a disappointment. The British politician will lead the November climate summit.
– We cannot get all the G20 countries to agree on a way to phase out carbon. It is very disappointing for me and for the countries that support this goal, he told reporters.
On another important point, Sharma was more optimistic. It's about climate finance.
The idea is that countries that cannot afford climate measures should be supported to do so. Through the Paris Agreement, rich countries pledged to contribute $ 100 billion annually from 2020.
How to ensure that this money reaches developing countries will be a key issue at the climate summit. The same is the case with several objectives of the Paris Agreement that have not yet been adequately resolved.
This applies, among other things, to the climate quota system and the deadlines for when countries must report on the progress of the goals they have set.
Requires action from rich countries
Several poor countries are also highly vulnerable to climate change. Ahead of the climate summit, they are asking their wealthy counterparts to step up.
Authorities in 100 developing countries have united to demand action. Rich countries need to cut their emissions faster, they believe. In addition, poor countries must receive the financial support they need to cope with the climate crisis.
– Climate change has only gotten worse in recent years, as emissions continue to rise. It is the lives and livelihoods of those on the front lines that suffer, says Sonam Phuntsho Wangdi from Bhutan.
It will lead the group of least developed countries in the world (I HAVE) during the climatic peak.
The meeting will take place at a time when many countries are working to rise up after the corona pandemic. It's a golden opportunity, says Tanguy Gahouma-Bekale, according to The Guardian. He leads the group of African delegates.
– It is an opportunity to improve ourselves and guide the world towards a better course towards a safe climate, he says.

www.aftenposten.no