TOKYO (VG) Jon-Herman Hegg (21) wanted an Olympic medal, but he left at the end of the final in a full match. For the third time in Tokyo, Norway ranked fourth in shooting.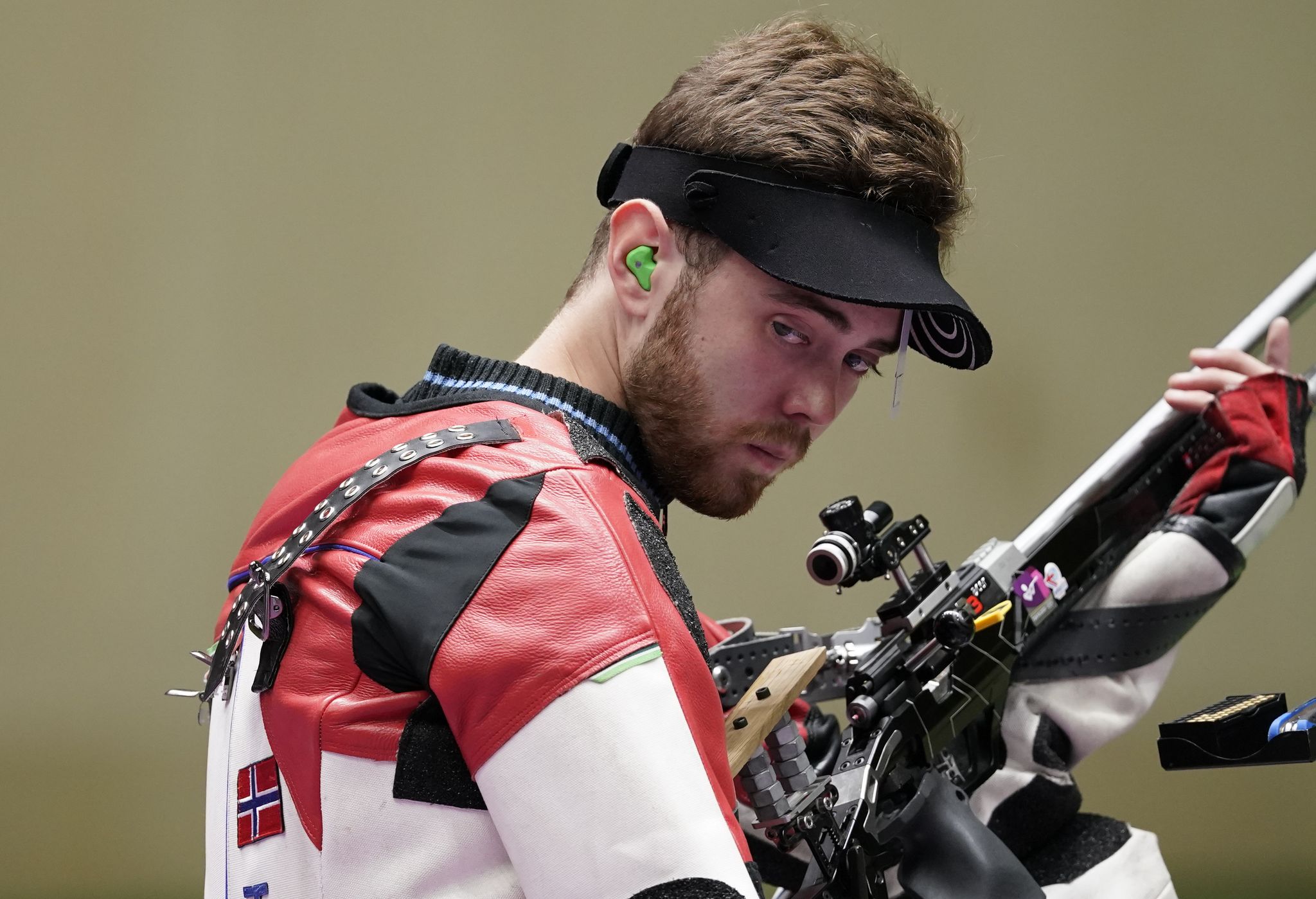 Aftenposten collaborates with VG-sporten. Therefore, as a reader of Aftenposten, you also get articles and services created by VG.
– That was exciting. I felt like my heart rate was high all the time. I had a plan. It worked well for most shots, says Hegg in a meeting with Norwegian journalists at the shooting range in Tokyo.
After Ukraine's Serhiy Kulish, who had been ahead of the Norwegian, shot at the wrong target, Hegg suddenly advanced to third place when the Olympic medals were decided.
But a shot that hit just 8.0 was fatal for Hegg, who ultimately had to settle for fourth place, the same position his teammate Jeanette Hegg Duestad has held on two previous Olympics times. By the way, the two are not related.
– How do you experience the 8.0 shot?
– Then he's tied up. It is the emotion that hits. I'm losing control
also read
This remains one of the Norwegian Olympic hopes: – More medal opportunities
– What do you think when you see 8.0?
– Yes, that's probably the decision on the medal. It's bitter right now, but I'm still very happy with my whole performance.
The golden duel of Chinese Changhong Zhang over Russian Sergei Kamensky. He also set a new world record: 466.0.
About the Ukrainian who shot the wrong target, Hegg says:
– He's probably just as excited, him. So it's easy to make mistakes. It's a shame for him.
Jon-Hermann Hegg was third best in the standings, but the shooters did not carry the points to the final, which was more than 15 shots each to the knee, lying down and standing. Hegg shot well both on his knees and lying down and was number five before the shooting standing up.
also read
Jeanette Hegg Duestad stormed her way to an Olympic medal
The Norwegian missed 9.4 on shot number two while standing still, but several of the competitors got even more upset and Hegg had every chance for a medal. Despite the 8.0 shot, Hegg was just 0.3 points from bronze ahead of the last series standing.
Seven Europeans and one Chinese participated in the Olympic final.
Hegg originally hails from Hegg in Lærdal, but now lives in Borgen in Ullensaker. She works as a personal assistant to the athlete couple Martin Sørlie-Rogne.
– Actually, I was going to be a biathlete. I did it for a while, but I lagged a little behind on the ski slope and got better and better at shooting. Then I came up with the idea to start in the firing line at NTG at Kongsvinger. It was only there that I became familiar with the type of shooting that is in the Olympics. Before that, he had only done the filming that people know of from the National Shooting Conference, Hegg says.
also read
Here's what we can expect from Norway: believe in nine medals
– Jon-Hermann is a great talent who has won the draft classes at the National Shooting Conference, and thanks to NTG's time, he has entered our shooting type, says national team manager Espen Berg-Knutsen.
– He's very willing to train. Girls generally accept the instructions they receive better, but so does Jon-Hermann. Follow the advice you receive. That's why he's taken seven-mile steps in the last three or four years, Berg-Knutsen believes.
Henrik Larsen dominated the standings for the full match for a long time. He shot an incredible 798 out of 800 possible points by kneeling and lying down, but on standing up, the 23-year-old from Indre Østfold exploded.
He scored just 377 of a possible 400 points when standing up and finished in ninth place, just outside the final eight-man field.
– The body has a mental reaction and then trembles in the arms, legs and the entire helmet. It will be heavy, says Larsen crying to Discovery +.
He has also struggled with standing shooting early in the Olympics as well, especially in mixed competition with his girlfriend Jeanette Hegg Duestad.
Breaking barriers
In May Jon-Hermann Hegg won gold at the European Championship in the same year, while Larsen provided the Norwegian double with silver.
– We compete with countries that have billions of inhabitants, but there is no obstacle for us to get it right. If we train and prepare better, then we can fight at the top, Hegg tells VG.
He says that his weapon is worth 100,000 crowns, and that he must have two of them if one of them attacks.
– Shooters appear almost every four years for most Norwegians. What do you shooters do in the intervening years?
– We train a lot – and we participate in many competitions, at least when it is not the crown.

www.aftenposten.no