After a drop the previous month, prices for used Obos homes fell sharply in July.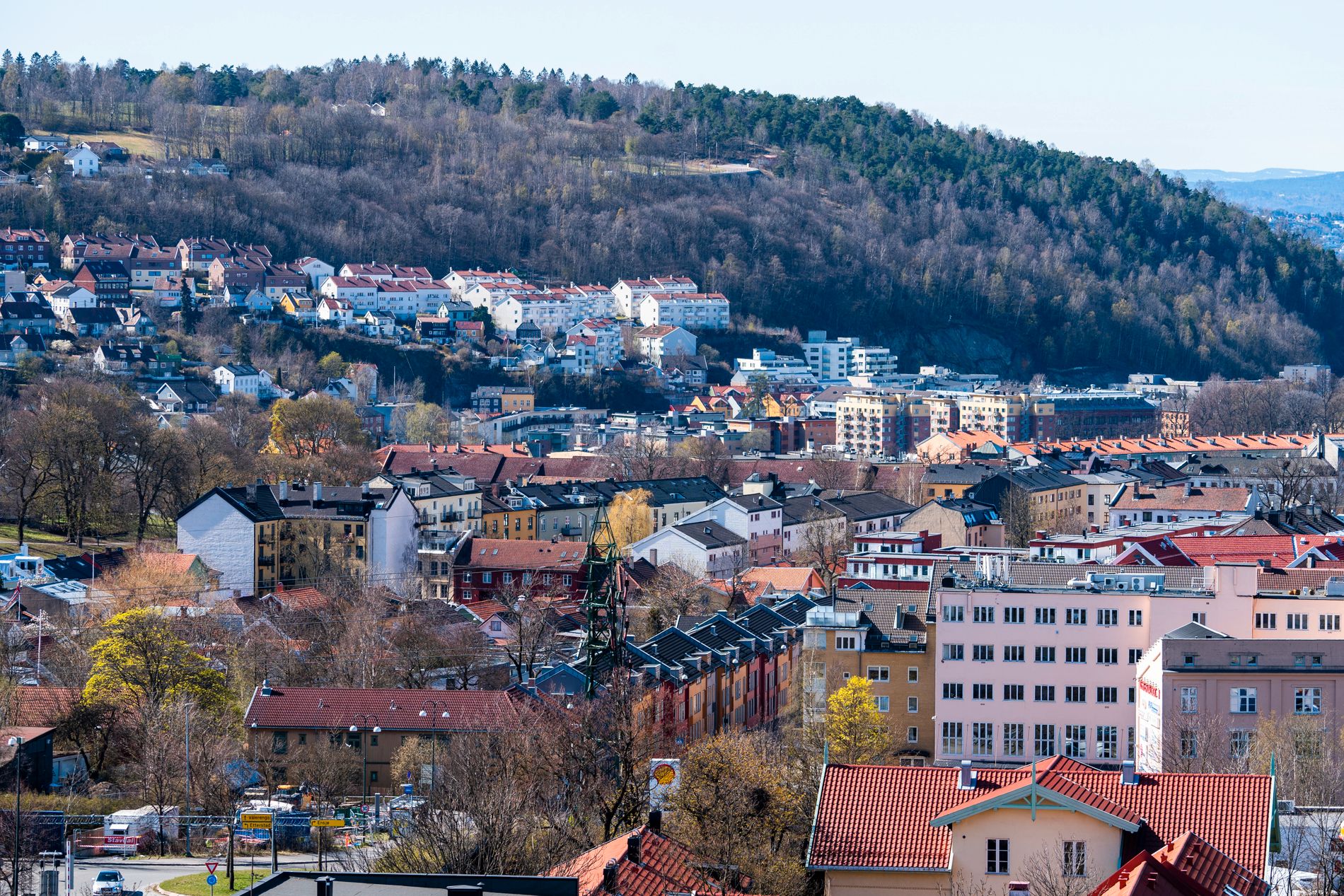 Obos home prices in the capital rose 3.2% in July, new figures show, covering about a quarter of the second-hand market in Oslo.
The price increase is higher than usual, according to chief economist Sissel Monsvold at Obos.
– It was much higher than expected, says Monsvold to E24.
She says they had previously anticipated little or no price increases.
The development comes after corresponding prices fell 2.3 percent the previous month, which was the biggest drop since 2017.
More than 12 percent in the last year
Monsvold explains that the price increase should be viewed in light of the fact that a higher proportion of small apartments have been sold than in June.
Obos calculates the price evolution from month to month based on the average price per square meter. Small apartments tend to have a higher price per square meter and therefore a high proportion of sales of small apartments have a greater impact on the statistics than larger apartments with a lower price per square meter.
– We had the opposite effect last month and we must see these two months combined. Together, the numbers are as expected.
June and July combined show that there has been a slight price increase in the capital this summer.
Monsvold emphasizes that the figures should be interpreted with more caution than normal because there are few volume losses to measure the evolution in July.
In the last twelve months, the prices of Obos second-hand homes in Oslo have risen a total of 12.3 percent. Prices fell in both March and April, while in May they stabilized.
also read
Housing expert believes in zero growth for house prices for the remainder of 2021
High demand
– There is good activity and high demand in the capital's real estate market, and the number of homes for sale in early July was lower than in previous years. Unemployment has also fallen somewhat. In isolation, this helps drive prices up, Monsvold says in a statement.
She says that the balance between supply and demand is at the same time better than at the beginning of the year and that higher interest rates could depress prices in the future.
– Everything indicates that Norges Bank will increase interest rates in September and there is a high probability that there will be a new jump in interest rates in December. Therefore, we believe in a slight fall in prices during the fall after a rebound in August. It is also in line with the normal seasonal pattern. The overall housing market appears to be in good balance, Monsvold says.
General manager Hans Anders Skjølberg of Obos Eiendomsmeglere says the impact is greater than expected.
– We believe that the price increase in July is a correction after the price drop in June, which is related to the fact that a higher proportion of large houses were sold at that time, says Skjølberg.
Nationwide, Obos prices rose 2.3 percent in July and prices have risen 10.8 percent in the last twelve months.
Chief Economist Nejra Macic of the Forecasting Center notes that Obos' figures are very volatile and that she would not give too much importance to a single month.
– If we look at the summer months as a whole, they show a moderate development, says Macic.
Longer term, the next two years, Macic expects weak price growth.
– Corona footage is gradually disappearing from the housing market, interest rate hikes are coming and consumption will increase. There is little indication that the inflation we saw in 2020 will repeat itself right away, says Macic.
Expect zero growth throughout the year
Eiendom Norge will present national house price figures for July on Wednesday.
Are Oust, a housing researcher and associate professor at NTNU Business School, believes homeowners will hit zero the rest of the year.
– I think things are going to be normal, that is, a strong August, a good September, and it looked worse for Christmas. In total, prices from today will end at zero, Oust told E24 this weekend.
Read on E24 +
The cabin has been empty for 17 years: this is why
Read on E24 +
Geir Hove with a profit of 110 million. Dividend of 30 million of new villa financed.

www.aftenposten.no