TOKYO (VG) Sprinter Kristina Timanovskaya (24) spent the night in a Tokyo airport hotel, under the protection of those who want to send her home to Belarus.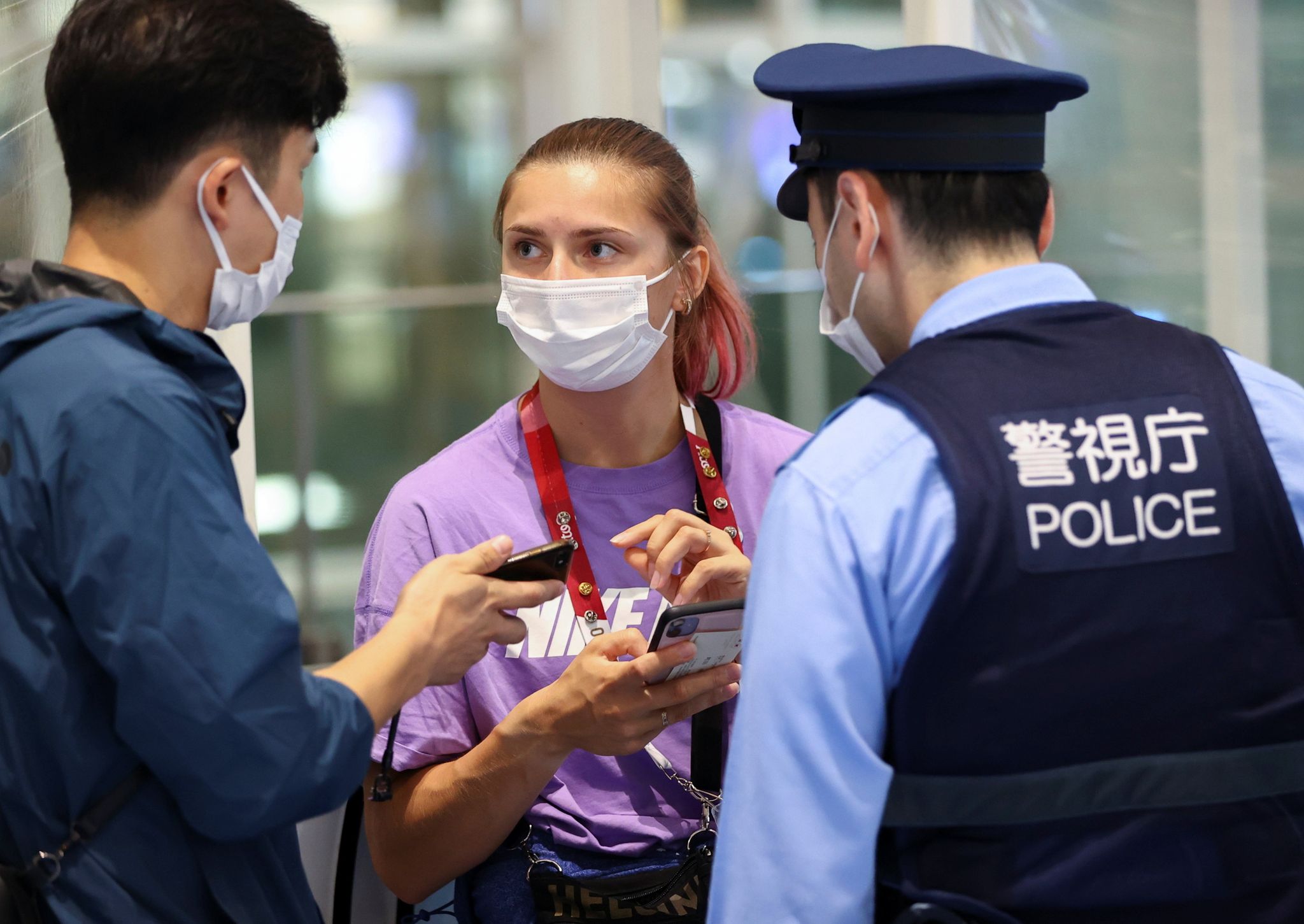 Aftenposten collaborates with VG-sporten. Therefore, as a reader of Aftenposten, you also get articles and services created by VG.
This was stated by the IOC at a press conference in the Japanese capital last night, Norwegian time.
– Timanovskaya has assured us that she feels safe. We were in dialogue with her around midnight yesterday, and today we spoke with her again early to be clear about what she wants. We will support her in that decision, says spokesman Mark Adams.
The IOC holds daily press conferences during the Olympic Games here in Tokyo. On Monday, a clear majority of questions from the world press were about Kristina Timanovskaya.
The 24-year-old fears for her own safety if she is sent home.
"We have asked the Belarusian Olympic Committee for a full written report on what has happened," Adams said.
also read
Belarus to send Olympic sprinter home: – I'm afraid they'll put me in jail
– The opposition in Belarus, as well as the practitioner himself, calls this a kidnapping. Do the police see it as a kidnapping?
– He spoke to the police at the airport, and if it is a criminal act, then it is a matter for the police, says the IOC leadership.
– Will there be talk of punishing Belarus?
– It has only been 12 hours since we asked for a full report. We will observe what they say and act accordingly. As you know, we have done a lot with Belarus in the last year, says Adams.
Timanovskaja claimed yesterday that parts of the coaching staff lined up his hotel room and asked him to pack his things Sunday. She was scheduled to participate in the 200-meter night through Monday.
"Timanovskaya is out of the Olympics due to his emotional and psychological condition", is the explanation of the Belarusian Olympic Committee, according to RIA Novosti.
The sprinter himself discards it on Instagram: "It's a lie."
– No doctor has spoken to me, no one has examined me. I have good mental health, despite the situation that has arisen, Timanovskaya tells Tribuna.
Belarus is often called "the last dictatorship in Europe" and is ruled with an iron fist by Alexander Lukashenko. The country is accused of extensive human rights violations.
Timanovskaya claims that she was expelled from the games because she commented on the negligence of the coaches. She was, against her will, prepared to run the 4×400 meter relay after several athletes failed to meet the required anti-doping criteria to start. They had not undergone enough doping controls beforehand.
In Tokyo, the IOC is now working to clarify what happened: They became aware of the special situation when the practitioner himself requested police protection at Haneda airport on Sunday. She refused to board the plane that would take her to Belarus.
– It is our duty to take care of her. We've made sure you have a safe place to sleep and we're continuing the conversations today, says Mark Adams.
He does not want to reveal exactly who is protecting Timanovskaya, but says both the police and representatives of the United Nations High Commissioner for Refugees (UNHCR) are involved.
– Has the IOC spoken with other practitioners from Belarus?
– We collect information and request responses from the Belarusian Olympic Committee. I have no intention of speculating beyond that, says the IOC spokesman.

www.aftenposten.no