TOKYO (Aftenposten): Nora Mørk appeared as a brilliant handball player in the bronze match against Sweden. Subsequently, the player in the back spoke about the messages she receives and all those who have opinions about her.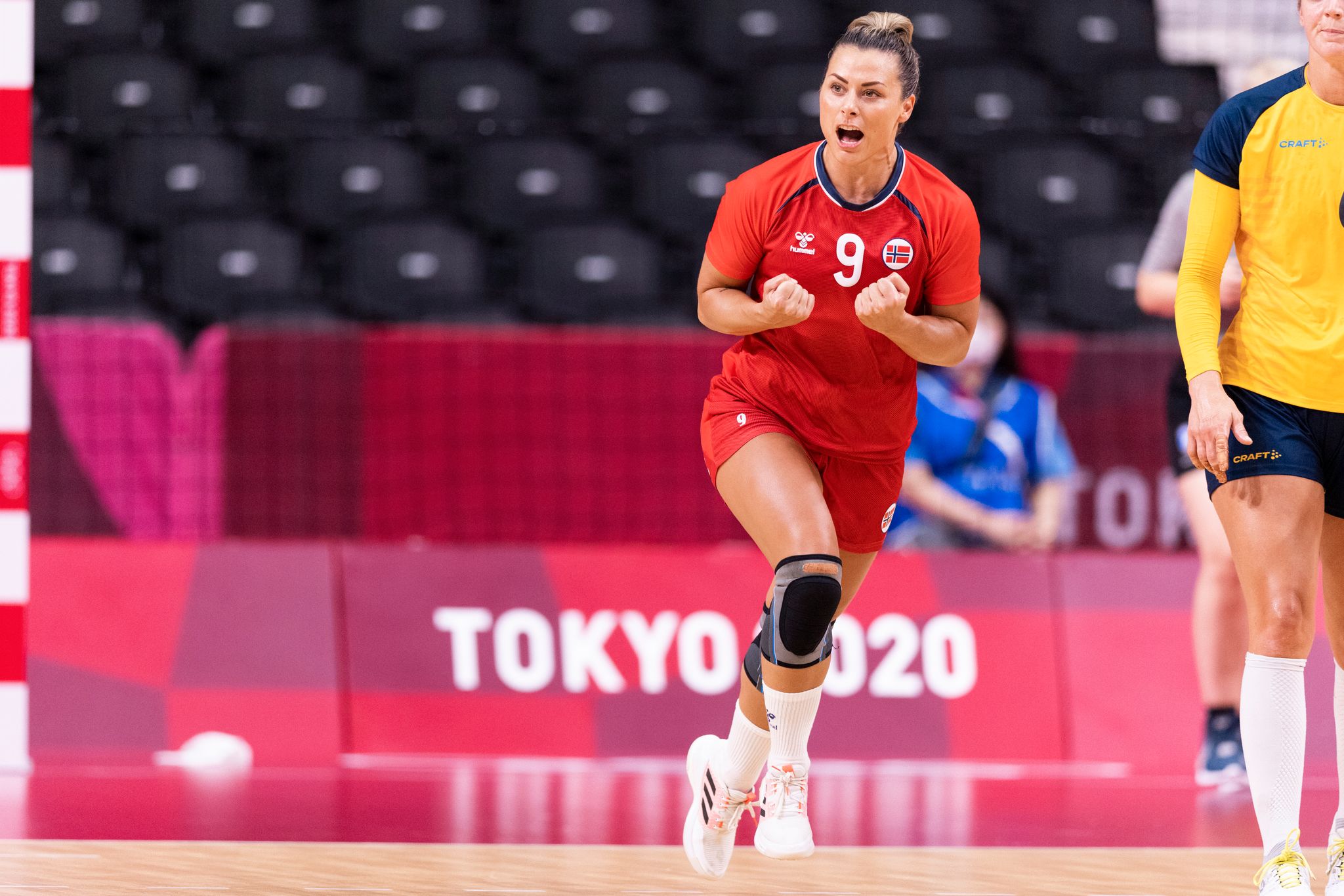 Norway-Sweden 36-19: The 30-year-old delivered his best match at the Olympics when it came to a medal. The entire repertoire was shown in shots from distance, from the side, entry to the line, ingenious feints and safe penalty kicks. There were eight goals at the end, and she was involved in most things when the Swedes were 36-19.
She also had some excellent passes to her teammates, such as when she held the ball for a small second when she saw Henny Reistad come at high speed between two Swedes, go through the hatch and hit the ball into the goal.
In a subsequent press meeting, Mørk was popular. The contrast was stark to what happened against the ROC (Russia) in the semi-finals, when tears rolled over a weak match and Mørk was frustrated.
– How did you manage to clear your head after that defeat?
– In fact I had blocked everything, because I can't do anything about what happened. I just do what I can to get up with the team.
After the match against Russia, thoughts went in all directions.

Photo: Martin Slottemo Lyngstad

Nora Mørk in her ace against Sweden.

Photo: Martin Slottemo Lyngstad
He has been good at almost everything
She speaks to Aftenposten as last in line after the players have changed seats in the press area to meet journalists who have signed in to chat with them.
Dark says how much it meant to win a medal no matter what.
– We could have been in that final, and then it wasn't us. It's a bit bittersweet when we lose a match at the Olympics.
Mørk is referring to the winning streak, which included victories in all five group stage matches and in the quarter-finals, before there was a defeat in the semi-finals against Russia.
That match was very sweaty, but after securing third place, the team could still be happy.
– Not many people have an Olympic Games medal, explains Mørk.
It has two bronzes.
– Since you played so well and were three notches better than Sweden, is it a bronze medal with gold?
-Yes I think so. People expect a lot from us. The drop height is great when this is not the case.
– On a scale of 1 to 10, where would you place this?
– We are all the way there, says Mørk and means silence.
She describes the entry to the semi-finals as follows:
– The last 48 hours I was extremely strict with myself. It was difficult to get up again.
– Did you get any messages after the defeat against Sweden, where you got angry with the judges?
The answer is yes and continues:
– People either love me or hate me. It blows a lot at the top. I'm just trying to disconnect completely. Many people have an opinion on me, but they have not been in my place for the last five years and they know what I have done and all the operations.
He looks around and discovers that she is the last of the players left. Halvor Lea at the Olympic summit is waiting for her.
– You see we managed to get up again. It is not an easy task. Today there is all the respect for everyone, he says before the interview ends.
On Monday, the national team players go home with many others in the Olympic squad looking forward to meeting their acquaintances and loved ones.
"Enough is enough" was the review tune among handball players. It's been a month since they left.

www.aftenposten.no