TOKYO (VG) Katrine Lunde (41) and Marit Malm Frafjord (35) confirm that they have played their last Olympic Games. Nora Mørk (30) is not sure if she will participate in the Paris championship in three years.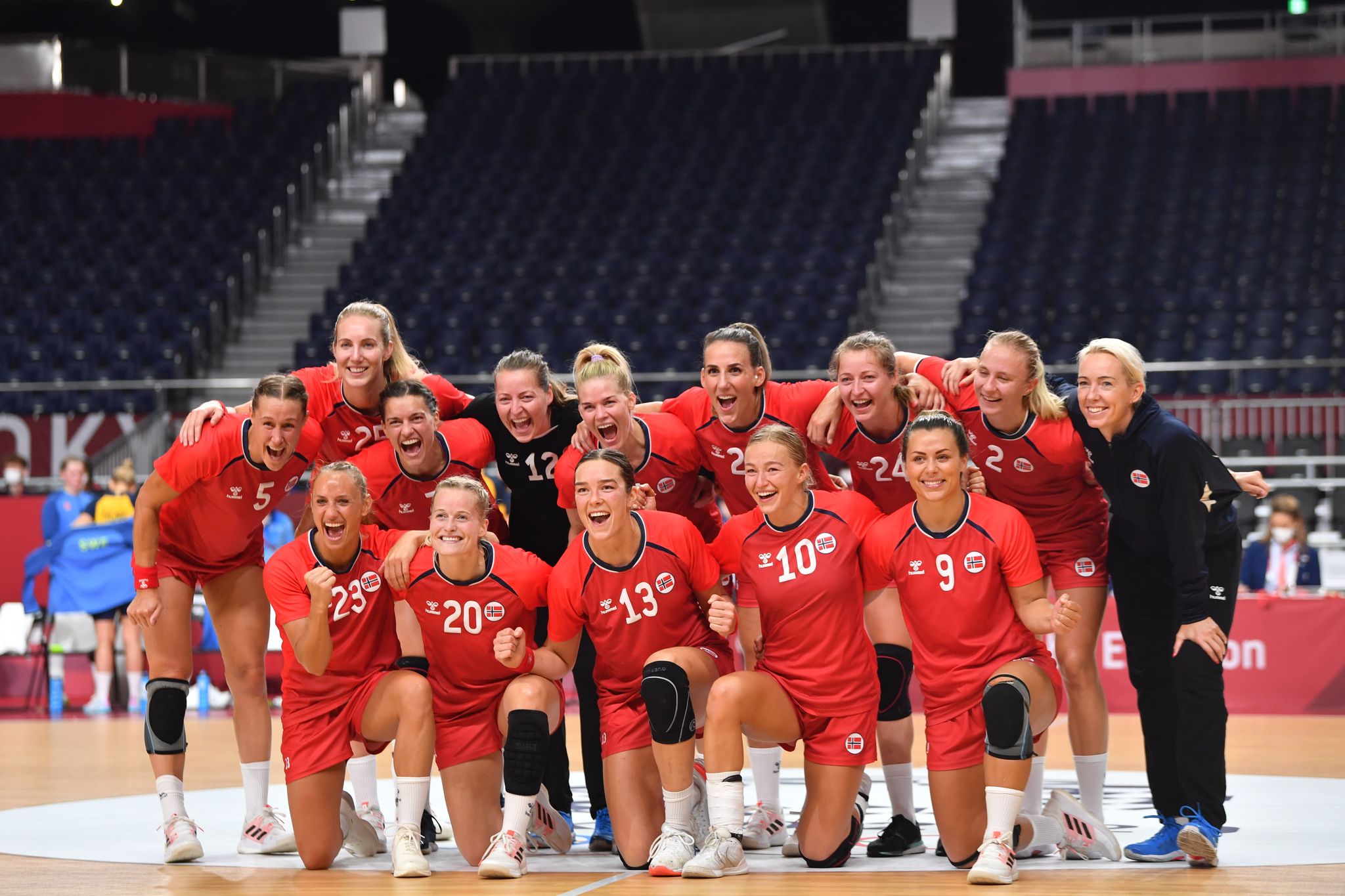 Aftenposten collaborates with VG-sporten. Therefore, as a reader of Aftenposten, you also get articles and services created by VG.
– Paris stays too long, says Malm Frafjord to VG.
– I have no plans for the Paris Olympics, says Lunde.
However, both will be at the December World Cup. After the semi-final loss to Russia in Brazil in 2016, Norwegian handball girls had dreamed of taking gold here in Tokyo. Instead, he ended up with a strong bronze medal, after beating Sweden 36-19.
Shortly after the match, Mørk says there is no automaticity in his participation in a new Olympics.
– I am also open to join Paris, but we will see what happens in the next seasons. There is a danger that you will start to get "enthusiastic" when it comes to joining another round. Three more years to go. It goes fast.
– Did you decide that these were your last Olympics?
– No, but I've been waiting for five years to have the opportunity again. I remember feeling a long time waiting for the next opportunity when we were in Rio. Now I want some free time. So I know that the desire for medals is always present. But right now I just want to go home and have some free time, says Mørk to VG in this interview:
The last Olympic Games in Lund
Goalkeeper legend Lunde, on the other hand, is now ending his participation in the Olympics. Together with Malm Frafjord, he has won medals in four different Olympic Games, divided into the denominations of gold (2008 and 2012) and bronze (2016 and 2020).
– I have a contract for another year in Esbjerg, and I am available for the national team if they want to have me with them. But it will be too much for Paris, says Frafjord.
The shooter Einar Liberg and the rower Olaf Tufte are, by comparison, the only Norwegian men to have won an Olympic medal in four different games.
– I want to be with the team for a while longer, but I don't know how long, says Lunde, who plans to play the World Cup in December, but not the Olympic Games in Paris.
Lunde has shown in this championship that he still maintains a very high level. Specially in the quarterfinals against Hungary the southerner shone.
– Personal stuff
At the same time, fellow goalkeeper Silje Solberg (31) assures that he will also be available in Paris, which means that Thorir Hergeirsson can look forward with the important last chance in the plans.
– There are only three years until the next Olympics. It's not much. But these are personal things that girls should find out, says the director of the national team in dialogue with VG.
I was happy for the bronze after the big win against Sweden. The same happened with Dark.
– I'm very happy not to come home empty-handed, at least. It's a bit bittersweet. I think we played incredibly well today. We lose a match at the Olympics, as the only team, I think (France and the ROC are standing with two and one loss before the final, respectively). Still, we don't win when it comes to the majority. At the same time, I'm proud of the gang for the way we rise up, says the 30-year-old, who plays for the Vipers on a daily basis.
Camilla Herrem also finished the Tokyo Olympics with impressive effort, both on offense and defense. Now he is looking forward to the World Cup in December.
– Yes, it's just around the corner, confirms the 34-year-old Sola.

www.aftenposten.no