SOLA (VG) Three magazines with which Ingebrigtsen has achieved during his career an Olympic gold, four golds at the European Championship and a bronze at the World Cup. The oldest of the three, Henrik, sees them more as sparring partners than brothers.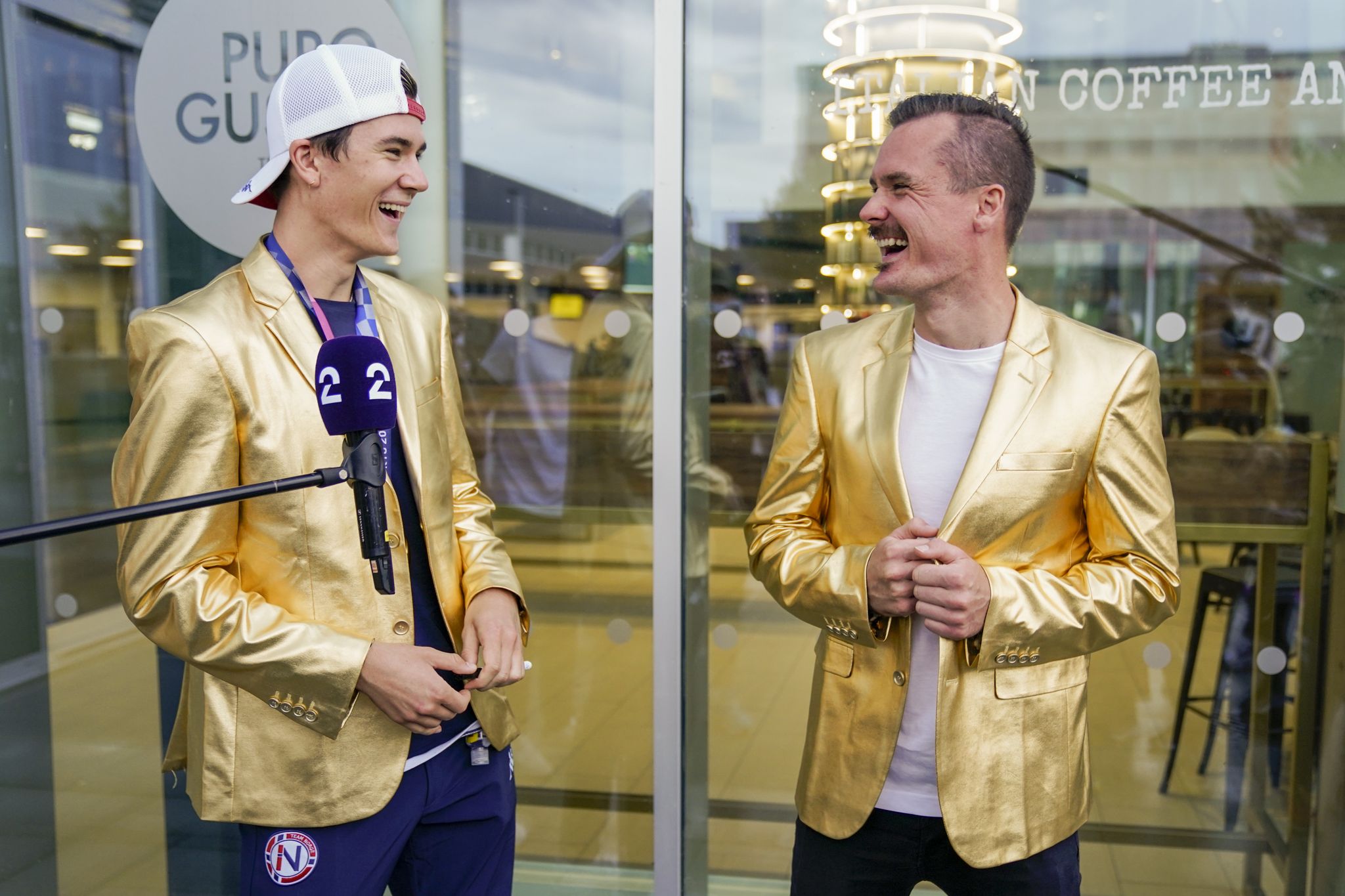 Aftenposten collaborates with VG-sporten. Therefore, as a reader of Aftenposten, you also get articles and services created by VG.
– That we are brothers, I think it is more coincidence in this. We are mostly training partners who have a common goal, common ambitions and mutual benefit from the fact that there are three of us pushing each other, Henrik tells VG.
The youngest of the three, Jakob, took home the family's first Olympic gold in the 1500 meters in Tokyo on Saturday. Behind that medal there is a lot of trial and error with the two older brothers Henrik and Filip.
– I do not know if I will take the credit for some of the Olympic gold, but I have made it very easy. Of course, he is the one who is on the starting line and does the perfect race, more or less, but I have contributed to making the path much easier, says Henrik.
See father-Ingebrigtsen's reaction to the gold jackets:
Accumulate knowledge
Gjert Ingebrigtsen, coach and father, is clear that Jakob is the product of the accumulated knowledge of the brothers.
– All the mistakes we make together accumulate knowledge that hopefully will make us make fewer mistakes now and in the future. And that's what everyone enjoys, but perhaps especially Jakob, Gjert tells VG.
And Henrik would have liked to have had that knowledge when he was "young and promising."
– The hope of an Olympic medal has not yet been broken. But yeah, I'd like to get a "replay". I mean, I was Jakob's little brother and myself, the fourth in line. It would have been optimal, says Henrik.
– Do you think any of you can catch it again?
– Filip has the bronze of the WC 2017, and somehow he is one step further here. So next year will be a very exciting season. I don't think Filip has given up yet. Absolutely not. None of us have given up on winning a medal. We are on the starting line to beat everyone. No matter who it is, Henrik responds and continues:
– I don't brake because «oh yes! Jakob is better, then I go to number two. This is not how it works.
Henrik is clearly convinced that Olympic gold is just the beginning of something great.
– What Jakob is doing now is "a springboard" to continue working. Because we do not give up here, we will move on.
See the gold sprint here:
I end now
But Olympian hero Jakob himself declared on the "Ida with Heart in Hand" podcast in May that if he wins Olympic gold in the near future, it could be the end of his career.
Y when he arrived at Sola airport in Stavanger VG reminded him of his May statement.
– Yes, I'm done, says Jakob to VG jokingly with a wide smile on his face.
Just before he has time to finish the sentence, he receives a stern message from his fiancee, Elisabeth Skogen Asserson, that "you can't say it, they are going to print it" (and if possible, get it right).
– When you win the Olympic gold, it happens that if you do not give up, then you are an idiot, adds Jakob before learning the importance of his brother:
– It has meant a lot. He has moved on and paved the way for Filip and me. And it was when he participated in the 2012 Olympics that I said I would win gold in Tokyo.
And the older brother, Henrik, is convinced that there will be more gold from the 20-year-old.
– Did you see what I posted in "Insta-story" when he took the gold? Henrik VG asks.
Before we have time to answer, he is quick to answer his own question: "Jakob's first Olympic gold."
– There will be more? asks VG.
– Yes, yes, that's exactly what happens, answers Henrik.

www.aftenposten.no