Board Chairman Bård Benum opens up WC Company to hire even more managers in no time.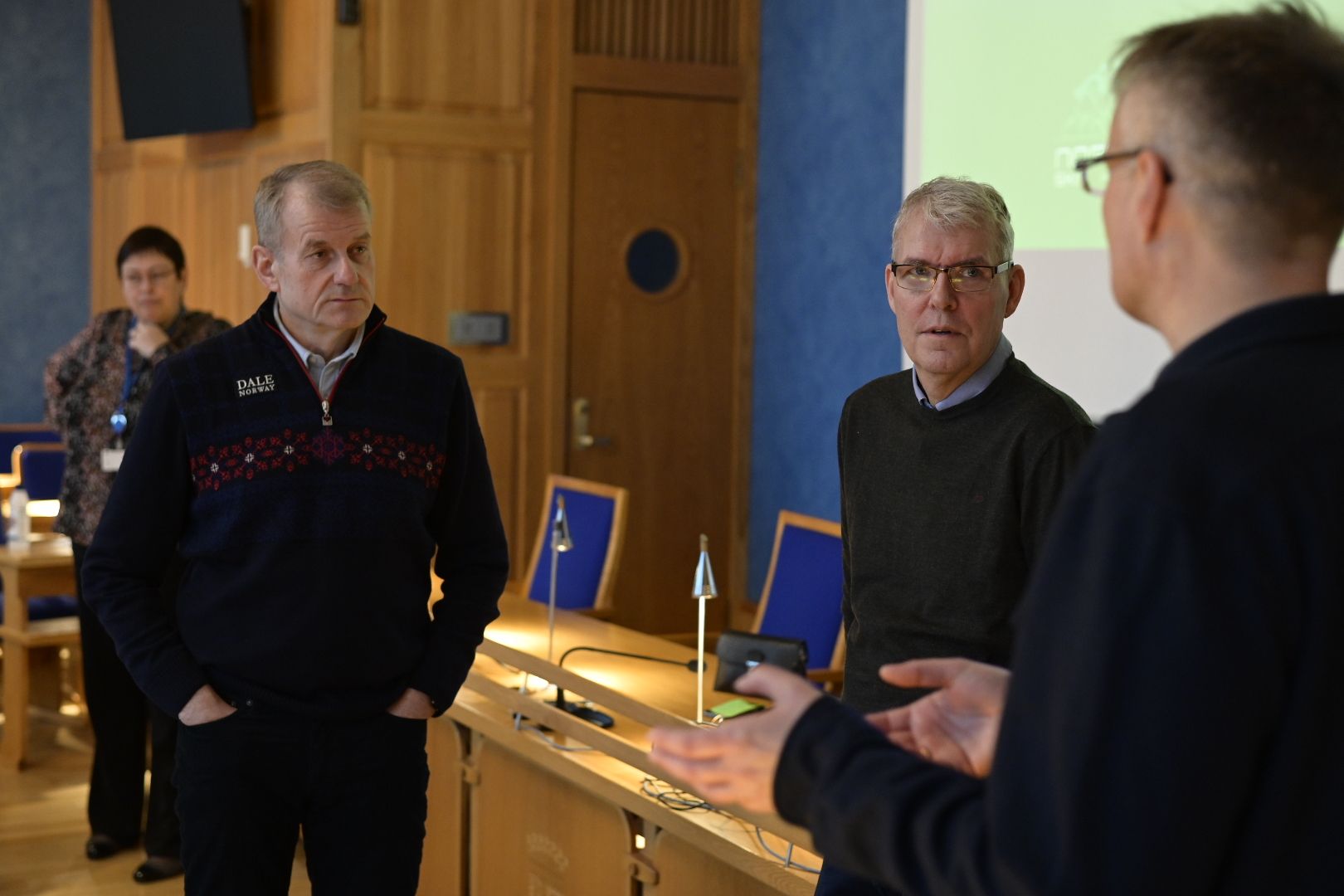 – The pieces fall into place. In a few weeks, we will have filled all four positions.
This is what Bård Benum, Chairman of the Board of the WC company, says. It talks about the appointments of the four key leaders of the Trondheim WC in 2025: WC manager, finance manager, events and sustainability manager and business development manager.
Now Benum cautions that there may be more appointments after the first four are set.
– The WC company will consist of more than the four positions that are advertised now. We will get all four now in the first instance, but as a result, more managers may be hired in other positions. It can happen pretty quickly after you've hired the first four, he says.
Benum does not want to comment on whether they have already hired someone.
The knob has been applied
Adresseavisen sportscaster Birger Løfaldli has previously highlighted both Knotten and Dyrhaug as Highly Relevant Candidates for the Management Position.
Guri Knotten confirmed in late June that she was running for the World Cup coach job..
RBK manager Tove Moe Dyrhaug has said she was encouraged to apply for the managerial position, but that she refused.
The head of organization in the Trøndelag sports district, Kjell Bjarne Helland, has been mentioned as a current candidate for the managerial position by sources Adresseavisen has spoken with. Helland will not comment on whether he has been encouraged to apply, but has confirmed that he is unfit for the managerial position.
– Better than we expected
Benum has said several times that the plan is to have a World Cup boss before the summer break. preferably during the month of June.
The chairman of the board says they are not in arrears, even though they have not yet introduced any of the four bosses.
– There is little left now. We are well on our way. Establishing good and strong leadership is important to us, and we will succeed.
– Why did it take longer than you thought?
– We have had so many good candidates that we have chosen to spend a few more days at work.
– Are you surprised by the answer?
– It was better than we expected. This applies not only to the top position, but to all four positions. This has led us to have more conversations than we normally would have. After a few quiet weeks during the holidays, we are now back in talks.
Benum has previously confirmed that the candidate lists will not be published.. That decision was criticized by several sectors. VG commentator Leif Welhaven was among those who criticized the WC board's decision not to publish candidate lists for WC positions.. Also several keys Trondheim politicians criticized the secrecy.
Despite the criticism, the World Cup company will not publish the lists of candidates.

www.aftenposten.no