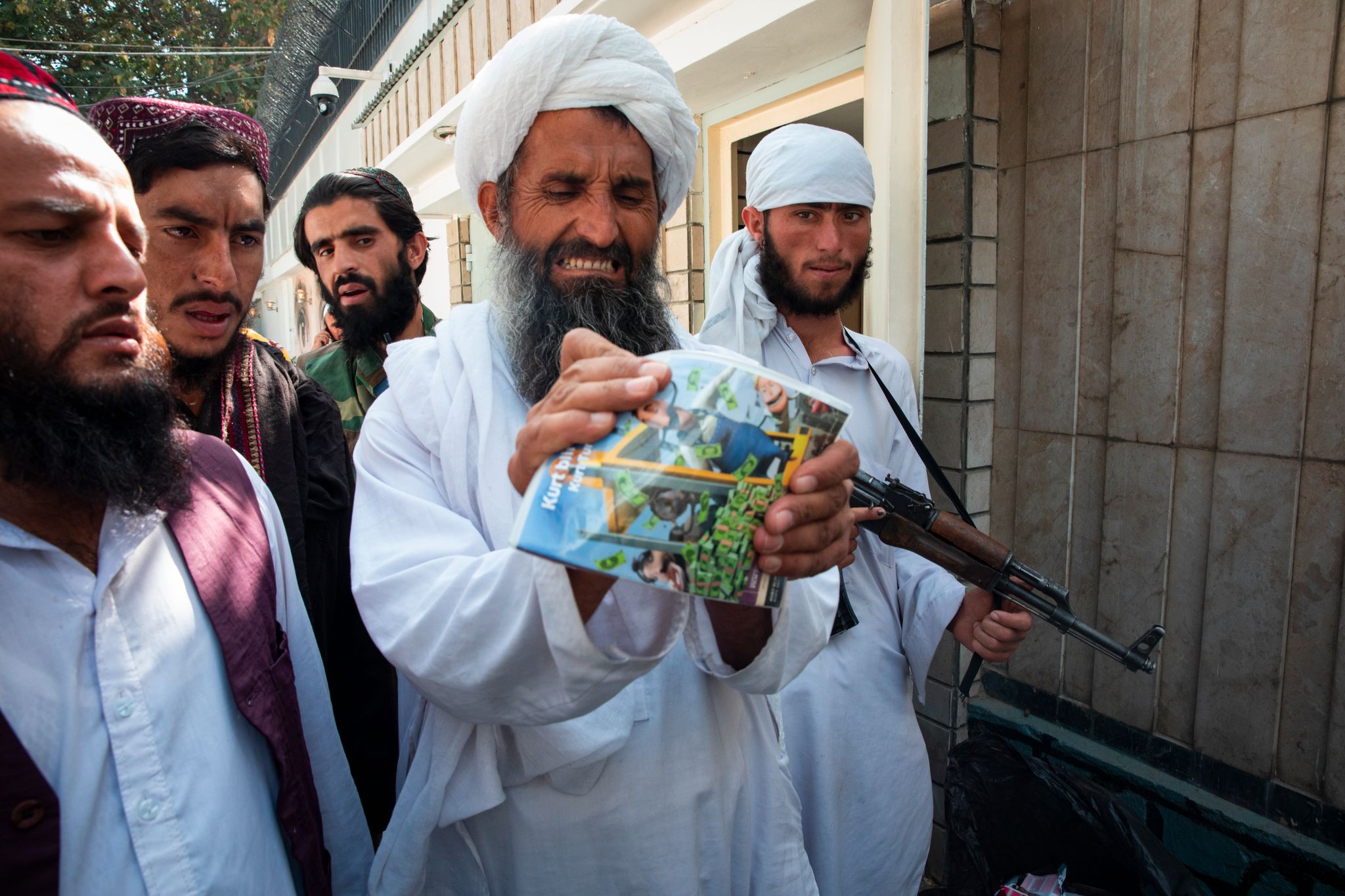 We would also encourage all Norwegian publishers to translate more literature by Afghan authors.
Debate
This is a discussion post. Opinions in the text are the responsibility of the writer.
Aftenposten recently had a report on Taliban fighters who had occupied the Norwegian embassy in Kabul. The report showed, among other things, representatives of the Taliban who tried to tear a DVD with a film based on a Norwegian children's book, in two.
For us, this becomes more effective because it is a book that we know. But in Afghanistan, this is just one book in a series of books destroyed by the Taliban.
For example, 55,000 books and manuscripts belonging to the Puli Khumri library north of the country destroyed by the Taliban.
Publishers and booksellers move and hide books so that the Taliban do not destroy them and punish the owners, publishers and copyright holders.
Any expression, through literature or other artistic expressions, that is not in accordance with the Taliban version of sharia is exposed.
The recognized poet was shot
In 2001, in one year, the Taliban destroyed 2,750 cultural objects in the National Museum. It is a disappearing world cultural heritage.
Furthermore, writers and other free explorers are fighting to avoid ending up on the Taliban's radar. This summer, the Taliban sought refuge the renowned poet Abdullah Atefi at home and was shot in the street.
The young poet Mehran Popal was arrested by the Taliban and no one knows where he is.
There are several such examples. The writers and others are fighting to avoid ending up on the Taliban's radar. They are trying to get out, but the borders of neighboring countries are closed.
Connection to Norway
The government has stated that it will primarily protect Afghans who have a clear connection to Norway. Since the authors and translators per. By definition they have free professions, these people are not affiliated with organizations or networks that satisfy this requirement.
But all those who have tried to contribute to the democratic development of Afghan society must meet a protection criterion.
Freedom of expression is a fundamental precondition for democracy and human rights. And as Kulturmeldingen (2019) also stated: Art and culture are expressions. A rich and varied cultural life is a prerequisite for freedom of expression and a well-functioning democracy. In Norway as in Afghanistan.
Norway must open its doors
Norwegian author and translator organizations call on the Norwegian government to do everything possible to guarantee freedom of speech and freedom of expression and to safeguard our common cultural heritage.
Norway has a moral and political responsibility and must help protect its colleagues in Afghanistan and open the doors to more people who are now particularly threatened.
We would also encourage all Norwegian publishers to translate more literature by Afghan authors. By reading books, both fiction and non-fiction, we gain greater understanding and mutual understanding across national borders. Also, Afghanistan has a rich culture that is important for us to know.
---
Norwegian authors' organizations are united behind the publication:
Norwegian Writers Association, by Heidi Marie Kriznik
Authors Association, by Eystein Hanssen
Norwegian Association of Non-Fiction Writers and Translators, by Arne Vestbø
Norwegian Translators Association, by Hilde Lyng
Norwegian children's and youth book authors, by Alexander Løken
---
Norwegian authors' organizations:

www.aftenposten.no