The clothing chain believes it is more orderly with small, permanent stalls, rather than hiring substitutes on duty. In Commerce and Offices, they respond to the announcement of employment fractions below ten percent.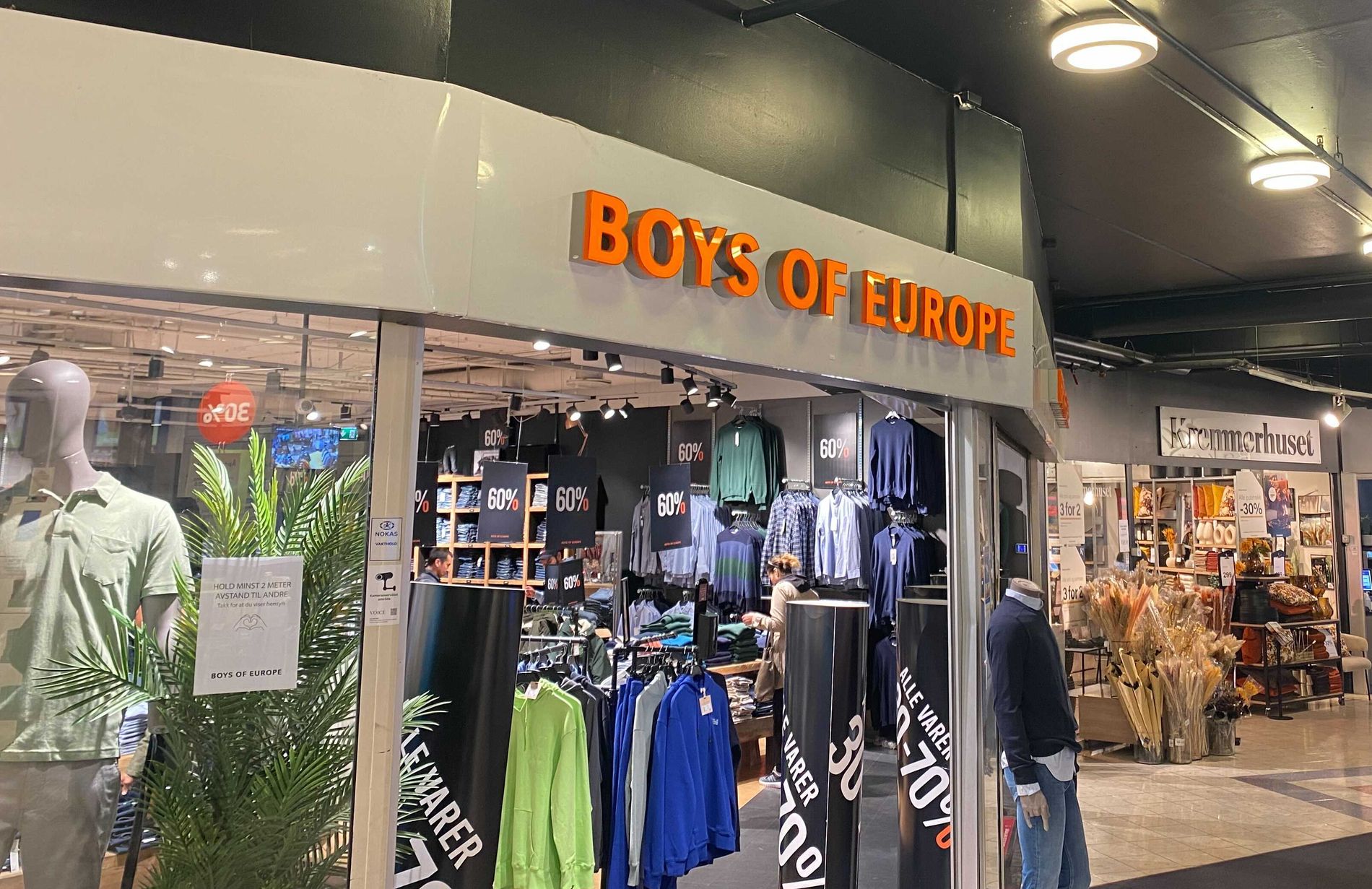 The Boys of Europe clothing chain currently has seven job postings Finn.no, which is less than ten percent, with the lowest being three percent.
A full-time position equates to about 1,750 hours of work per year, according to Norske Leksikon Store. So three percent is 52.5 hours, which in turn corresponds to about one hour a week. For the highest vacancy rate, this equates to approximately three hours a week.
In the organization of Trade and Office employees in LO, they react to the vacancy rate.
– Advertising such small stalls is completely creepy, says MP Lena Reitan.
On Twitter, several have also reacted to the low vacancy rate.
also read
Investigation Alert After Additional Disclosures: – Undermines Freedom of Association
– It's about flexibility
– Using low work percentages for some positions is about flexibility for both parties. We see that this type of position is particularly attractive to students who have a primary focus on their studies and want a small income on the side, writes Johnny Ottesen, CEO of Voice, which owns Boys of Europe to E24.
He explains that some part-time employees do not want to commit to more than a minimum amount of work and therefore want a fixed position with a low fraction so that they can work more when needed.
– For us as an employer, it is about running relatively small stores in shopping centers with long opening hours and variable traffic. It is not possible to raise it without also using part-time employees with different fractions of positions.
also read
Electricity purchases are penalized after the disclosure of the bonus: – Absolutely crazy
I don't want part time to be at the expense of full time.
In Commerce and Office, they fight for members to have full and permanent positions. Reitan justifies this with the fact that those who have commercial work as a livelihood should have a living wage.
– I do not care about students or other people who work part-time, but it should not be at the expense of those who have it for their livelihood, he says.
She also believes that even students or others who want a lower percentage of work need to work more than about 4.5 hours per month to learn about the products and be part of a work environment.
Ottesen notes that they have employees who are in "different stages of life and have different desires," hence employees who work both full-time and near-full-time, and students and school students who want to work much less.
– A good store needs both, write.
also read
Voice Norway has voluntarily repaid NOK 20.9 million in support
– Please correct this for future job postings.
In the Twitter discussion, it is noted that the job posting for the three percent job "requires you to be flexible in terms of work hours, and to be able to work day and night during weekdays and weekends. week, plus holidays. "
Reitan doesn't think this is in line with the percentage of the position, but if it were a full position, one would have to expect to work at different times.
– Then everyone has the right to know when to work, says Reitan.
Ottesen writes that they think it works out "well in the dialogue between the store and the employees," but sees the wording of the job posting as "imprecise with respect to availability requirements."
– Therefore, we will correct this for future job postings, write.
Read on E24 +
Housing tax, VAT and income: this will be your tax with these three in the government
– I think it is more orderly
Voice does not advertise the position as an on-call substitute because the need is fixed, but the director points out that the cheapest for them would be pure on-call substitutes without obligation.
– But we think it is more orderly with the permanent work fractions, writes Ottesen.
He believes that a fixed vacancy rate at which the employee has the right and duty to work provides predictability.
The Voice Director's experience is that, in case of special needs, employees offer to work more than the agreed vacancy rate.
In the employee organization, they work to change the legislation, so that employers must demonstrate the need for low work fractions, rather than the employee must demonstrate the need for full positions.

www.aftenposten.no