LILLESTRØM (VG) For the first time in five years, Maria Thorisdottir (28) is finally instructed in the role as she is: midfielder. It has given the Manchester United professional a huge boost.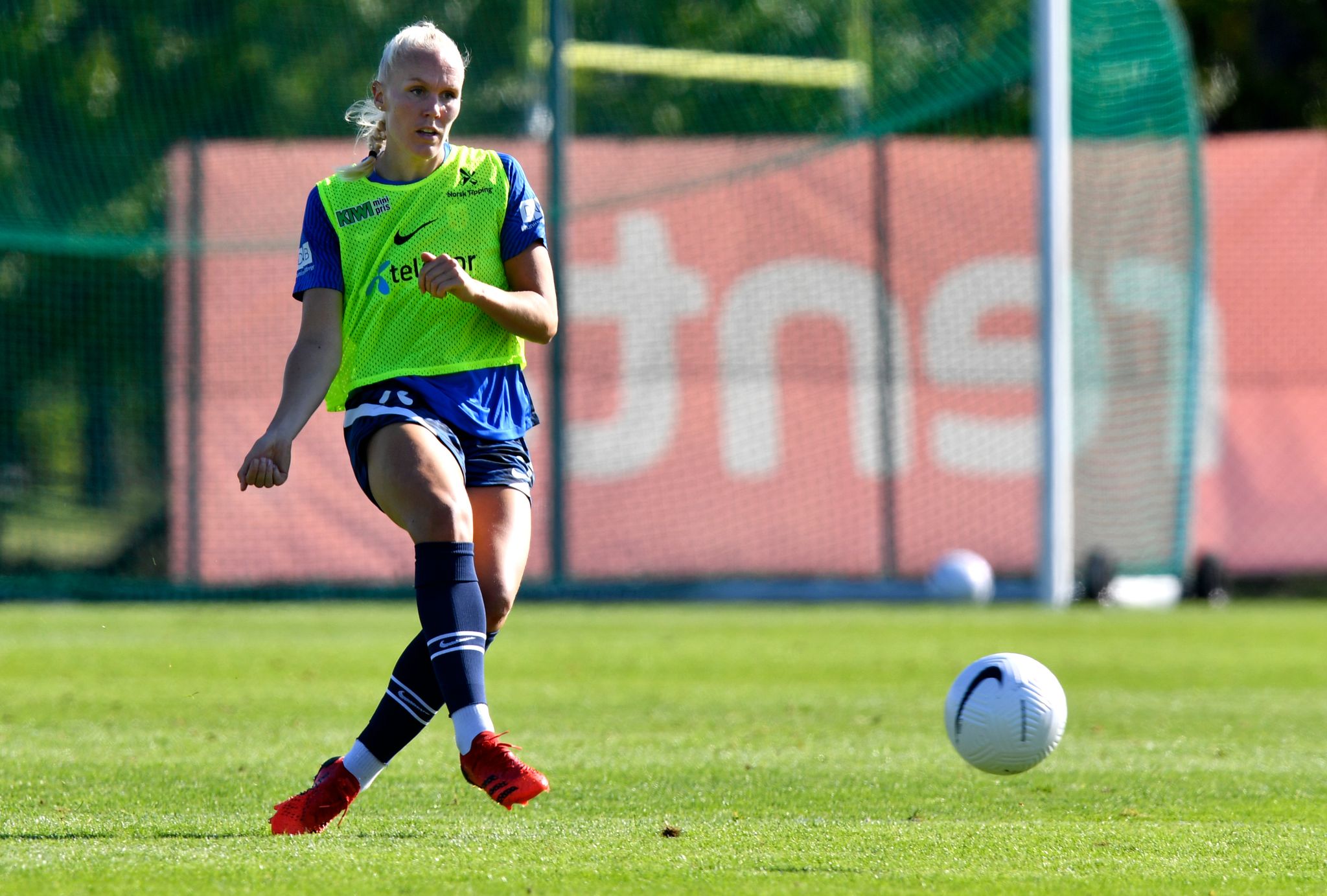 Aftenposten collaborates with VG-sporten. Therefore, as a reader of Aftenposten, you also get articles and services created by VG.
Because she was anything but a midfielder in the Chelsea years. At Manchester United, he has been assigned the same role as on the national team.
– Sometimes I think about where I would have been as a player if I had been followed up and given a pure midfielder role in the years that have passed. Now I have a club every day where I get little details every day, and it's great to see how much you learn in a short time when you are trained in the role. It's very good and it hasn't happened in five years. I feel like I've grown up on paper. Now I look forward to seeing what the future can bring in that role, the Manchester United professional tells VG.
also read
Andrine Hegerberg regularly contacts the national team
When the women's team faces Armenia in the World Cup qualifying rounds at Ullevaal Stadium on Thursday, the 28-year-old will play her 50th international match.
– It makes me very proud. I've been out with injuries for a few years and then it's good to hit that milestone now. So I hope there will be many more games.
He will never forget his debut in the national team. On March 6, 2015, Norway's match against Iceland, the home country of Norway's women's handball coach Thorir Hergeirsson, Maria's father, began.
also read
Sjögren praises UEFA's women's requirements: – We need more women in football
– It couldn't have been a more special match since we met Iceland in the Algarve. They named me the best in the field and I got the Icelandic pennant. I'll hang it up when I move home one day. It was a great debut, says "Thoris", who has also played elite league handball for both Sola and Stabæk.
– Did you get some criticism in the beginning due to some nasty passing mistakes?
– I still understand that, says the 28-year-old and laughs.
– It's the type that I am. I was not a midfielder when I had the opportunity in the national team. I played in the center of the field and then you can allow yourself to be careless with a pass without consequences. I have learned a lot along the way and I feel it now that I have much more confidence in the role of midfielder.
National team manager Martin Sjögren believes Thorisdottir's versatility and qualities have led to her being used in various roles.
– I think it is the most suitable as a midfielder. For this reason, I think that the change of club was positive for María. Manchester United will use her as a cap and then it will be very interesting to see if this makes her more stable in her performance. You have to get the fights you need to be able to perform internationally, says Sjögren.
The national team manager hasn't had much to complain about "Thoris" in the years that have passed.
– "Raw material" Maria has performed well in the national team for a long time. She was fantastic in the WC in 2019, stopping along with Maren (Mjelde). Then he has suffered from the fact that he has not been given continuous playing time that stops at Chelsea. Now you can get the stability and continuity you need, Sjögren believes.
Maria Thorisdottir has a talent for more than just football and handball:

www.aftenposten.no