KRISTIANSAND (VG) He has beaten Jakob Ingebrigtsen (20) several times and has a personal record just behind the Norwegian Olympic champion. Next season, banned Kenyan star Elijah Manangoi (28) promises the Norwegian a tough fight for World Cup gold.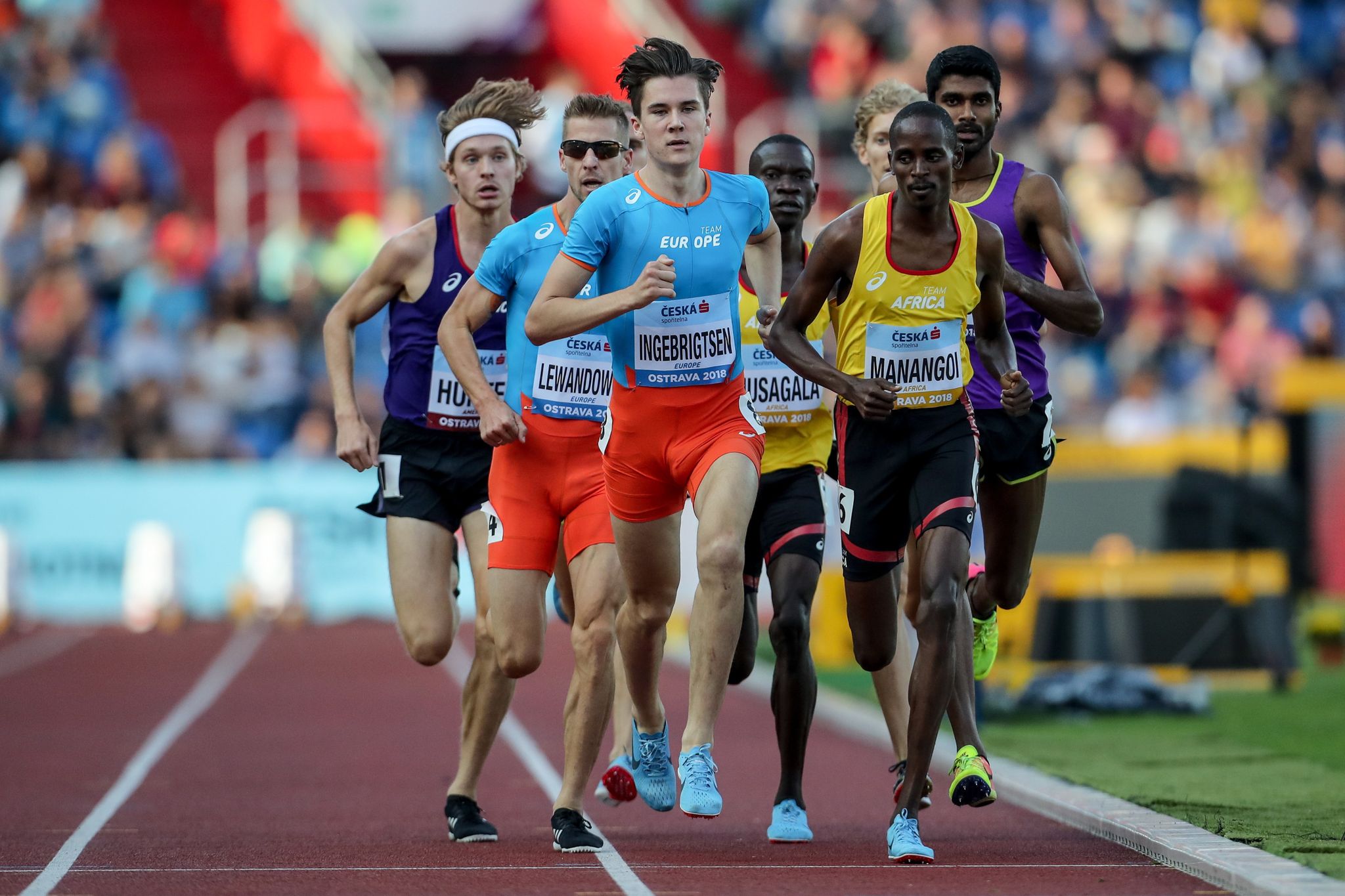 Aftenposten collaborates with VG-sporten. Therefore, as a reader of Aftenposten, you also get articles and services created by VG.
This summer's Olympic gold set a preliminary career record for Jakob Ingebrigtsen. The 1500m final was also the first time he had beaten his fiercest rival, Kenyan Timothy Cheruiyot.
A milestone for the Norwegian, but next season he may get new Kenyan star riders to work on.
Then, among other things, Cheruiyot's good friend and training partner Elijah Manangoi returns to athletics. The 1,500 meter runner was sanctioned for two years for repeated breaches of the reporting obligation in 2020, but will be completed next season.
The 28-year-old, who was proclaimed world champion in the 1500 meters in 2017, is clear that he will participate in the World Championships in the United States next year.
"My goal next year is the World Cup in Oregon. I can't wait for that championship," the Kenyan told VG.
According to him, there is nothing to complain about the shape.
– I have trained relentlessly in recent years. I'm in fantastic shape and ready for next season, says Manangoi, who hopes to get involved in the gold match at the World Cup.
Manangoi and Jakob Ingebrigtsen have met three times before, where the Kenyan has won twice. Last time, Manangoi struggled with injury. The Norwegian has had tremendous development in recent seasons, and today he has a personal record just five tenths stronger than Manangoi at 1500 meters.
– It's just to come with them. The more to beat, the smarter, Gjert Ingebrigtsen reacts to VG.
– It remains to be seen, says Jakob Inbrigtsen of Manangois' announced return.
– Everyone sets goals and works as hard as they can, so it remains to be seen who can run, he continues.
With 3.28.32 and 3.28.80, Ingebrigtsen and Manangoi have the 8th and 12th fastest times in the distance, respectively. He's some distance from another Kenyan struggling to get back on the track field.
Asbel Kiprop (31) has Olympic gold and three consecutive World Cup golds on the merit list, and is the third fastest man of all time in 1500 meters with 3.26.69. Only three athletes have surpassed the 3.26 mark in history.
But in 2017, Kiprop tested positive for blood doping (EPO) and was banned from the sport for four years. Kiprop has always claimed his innocence and has made it clear that he intends to return to the 2022 World Cup. However, he will probably not be allowed to do so.
The Kenyan Athletics Federation does not allow ex-doping convicts to compete for the country, but Kiprop plans to take legal action to challenge the federation's decision. He maintains that the sentence is completed after four years and that he should be allowed to compete after that.
– There is something positive in the anti-doping work that is taking place, and it is good to see someone get caught. But we have a long way to go before we hit the starting line on equal terms. But I would be very surprised if Kiprop comes back in the same way, says Henrik Ingebrigtsen.
Manangoi, like Cheruiyot, is trained by Bernard Ouma, a former Kenyan karate master who has shown tremendous ability to refine Kenyan natural talent.
Under his wings is also a possible future Ingebrigtsen challenger. This summer, another of Ouma's pupils, Vincent Kibet Keter (19), was proclaimed world champion in the 1500 meters during the U-20 championship at home in Nairobi.
Elijah Manangoi's little brother George is in the same training group. He referred Jakob Ingebrigtsen to silver in WC U20 two years ago:

www.aftenposten.no