The government signed an agreement with the United Kingdom on the exchange of energy on Thursday, two weeks before the North Sea Link cable is fully operational and for the first time exchanges electricity between the countries.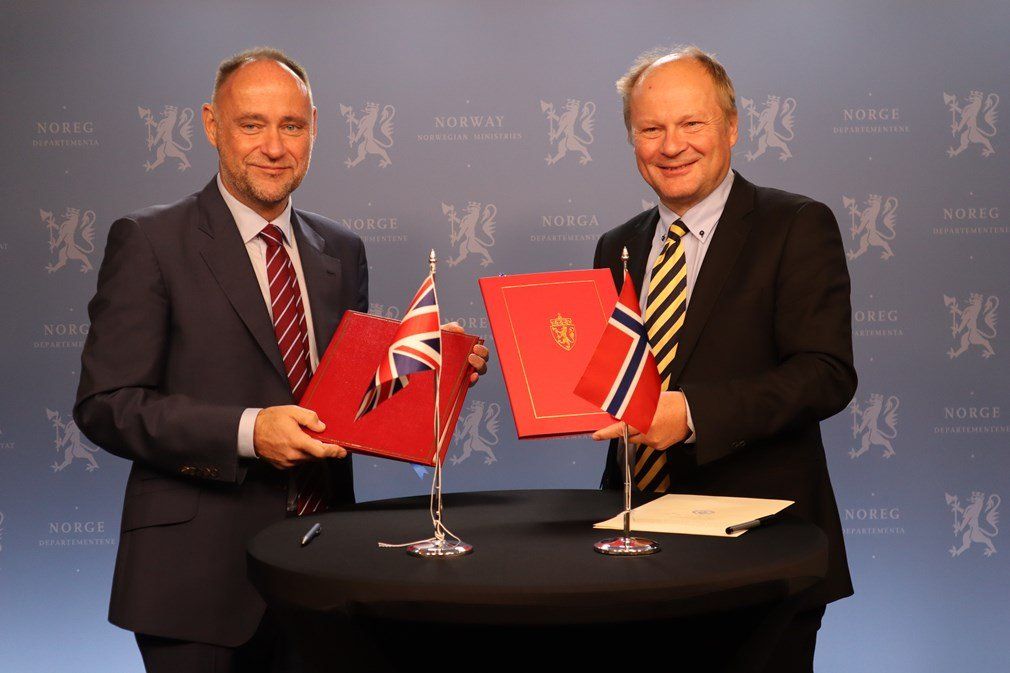 Comes out in one Message from the Ministry of Oil and Energy on Thursday.
The energy exchange agreement with the UK was signed by Secretary of State Lars Andreas Lunde (H) at the Ministry of Oil and Energy and the UK Ambassador to Norway Richard Wood.
– This agreement provides a predictable framework for energy trade and strengthens cooperation between our two countries, says Lunde.
Agreement sets out the principles that will apply to electricity trade between the British and Norway, once the UK leaves the EU.
Norway will connect to the British electricity market on October 1 and the need is huge. British electricity prices have soared in recent times, after gas prices soared and electricity imports from France were limited.
Collaboration in offshore wind infrastructure
The signature is a follow-up of the free trade agreement with the United Kingdom which was signed this summer, according to the ministry. The energy agreement does not oblige Norway to undertake projects and can be terminated one year in advance.
The two countries also agree to work together to develop infrastructure for offshore wind in the North Sea.
The UK has developed 10,500 megawatts of offshore wind and plans to generate 40,000 megawatts by 2030, while Norway so far only has a 2.3 megawatt offshore wind turbine. However, Norway has announced two areas for offshore wind licenses and the first installations are expected to be ready by 2030. There is great interest from players wanting licenses.
Connect Norway to an expensive market
Norway is connecting with the British electricity market at a time when prices are unusually high. On Wednesday, electricity cost 424 pounds per megawatt hour, or more than five crowns per kilowatt hour, which is more than four times the price of electricity in Norway on the same day.
– When North Sea Link goes online from 1 October with 700 megawatts available, as a rule 700 megawatts will flow from the NO2 price zone in south-west Norway to the UK. It will push prices across southern Norway even higher, analyst Sigbjørn Seland told Storm Geo to E24 earlier this week.
The first power through the North Sea Link cable was sent from Norway to the UK in June. The cable will exchange about 700 megawatts at first, but has a total capacity of 1,400 megawatts when fully operational. This is a larger capacity than the largest hydroelectric plant in Norway.
The cable can send up to 12.3 terawatt hours (TWh) of energy back and forth between countries per year.
also read
It sent electricity to the British for the first time: – A great feat of Norwegian engineering.
also read
Record electricity prices in Great Britain before Norwegian cable launch: – Prices will rise

www.aftenposten.no