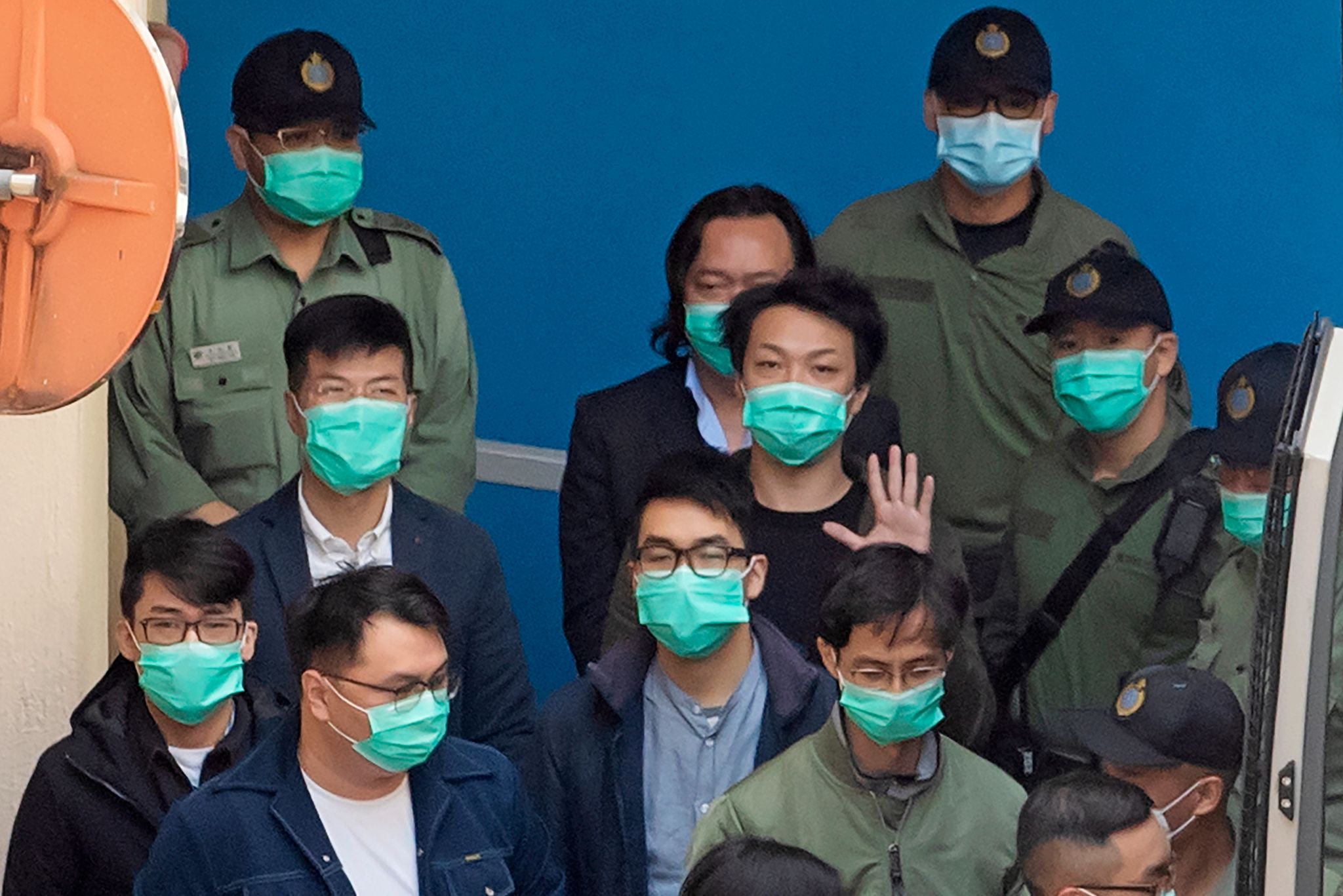 Political prisoners in Hong Kong are now treated like mob bosses.
Woo Ying-ming is frustrated. The head of the Hong Kong prison service has been faced with a problem that he is not used to.
In the last year, the city's jails have been filled with a new form of prisoner: activists, journalists and politicians who want a free society.
In the past, Hong Kong was a place with a high degree of freedom of expression. This changed radically after the Beijing authorities introduced a strict new security law last summer.
Around 400 pro-democracy activists are currently in Hong Kong jails. And Woo doesn't like how they affect the other prisoners. He fears that they will spread ideas about democracy and freedom.
– They are like terrorist groups that recruit new followers, he tells the local newspaper. South China morning post.
Tiffany Yuen is one of the political prisoners who worries him, he says. When she was recently transferred from one prison to another, she was greeted as a returning hero.
Local politician Yuen, who has been convicted of violating the security law introduced by Beijing authorities last year, was greeted by other inmates with hugs and makeshift welcome signs when she arrived at the new prison in August.
Previously, 18 inmates participated in a protest against the way Yuen was treated in the same women's prison. The incident led the prison management to have to bring reinforcements.
The prison director believes this shows how Yuen and other activists have great power over other prisoners. He believes it is reminiscent of how local gangster groups, known as triads, operate.
– Like triads, they don't promote your ideology to begin with. Triads recruit people and care for them. Then they gradually teach them how the triad works before they start spreading their ideology. It's subconscious, says Woo.
And since he believes that political prisoners behave like mob bosses, he also treats several of them as if they were. Some of the pro-democracy activists have now been given the status of "people of concern," a label that is also used for organized crime leaders. These prisoners are subject to constant surveillance, Woo says.
– Our intelligence network monitors these influencers 24 hours a day, he says.
Troubled guests
Woo has also faced another challenge in jail: political prisoners receive far more visits than usual in jail. Currently, prisons receive five times more visitors than normal.
And these guests help spread ideas the warden doesn't like.
Among other things, prisoners are encouraged to complain if they are treated poorly in jail, he says.
– They transform these inmates into a privileged group that protects itself under their umbrella. This has led to some inmates being domineering towards employees, he says.
And add:
– People in prison are hierarchical. They follow the one with the power. This is how a spiral of evil begins, and I don't mean to let that happen, says the prison warden.
Hong Kong Committee: deeply concerned
The prison chief's accusation that inmate activists are building a position of power in the prison is very weakly substantiated, says Jessica Chiu. She is the chair of the Hong Kong Committee in Norway.
– We see how the authorities construct narratives to blacken the dissidents and create fear in the population, he says.
He adds that several of the activists are now being held in solitary confinement most of the time.
– We are deeply concerned about the human rights conditions of the jailed activists, he says.
Now he fears that the national security law will be used to justify and carry out the extradition of prisoners to the mainland.

www.aftenposten.no