The new head of the country is working to create the next Norwegian government. Junior journalist Leonard (11) got the first interview with the new prime minister.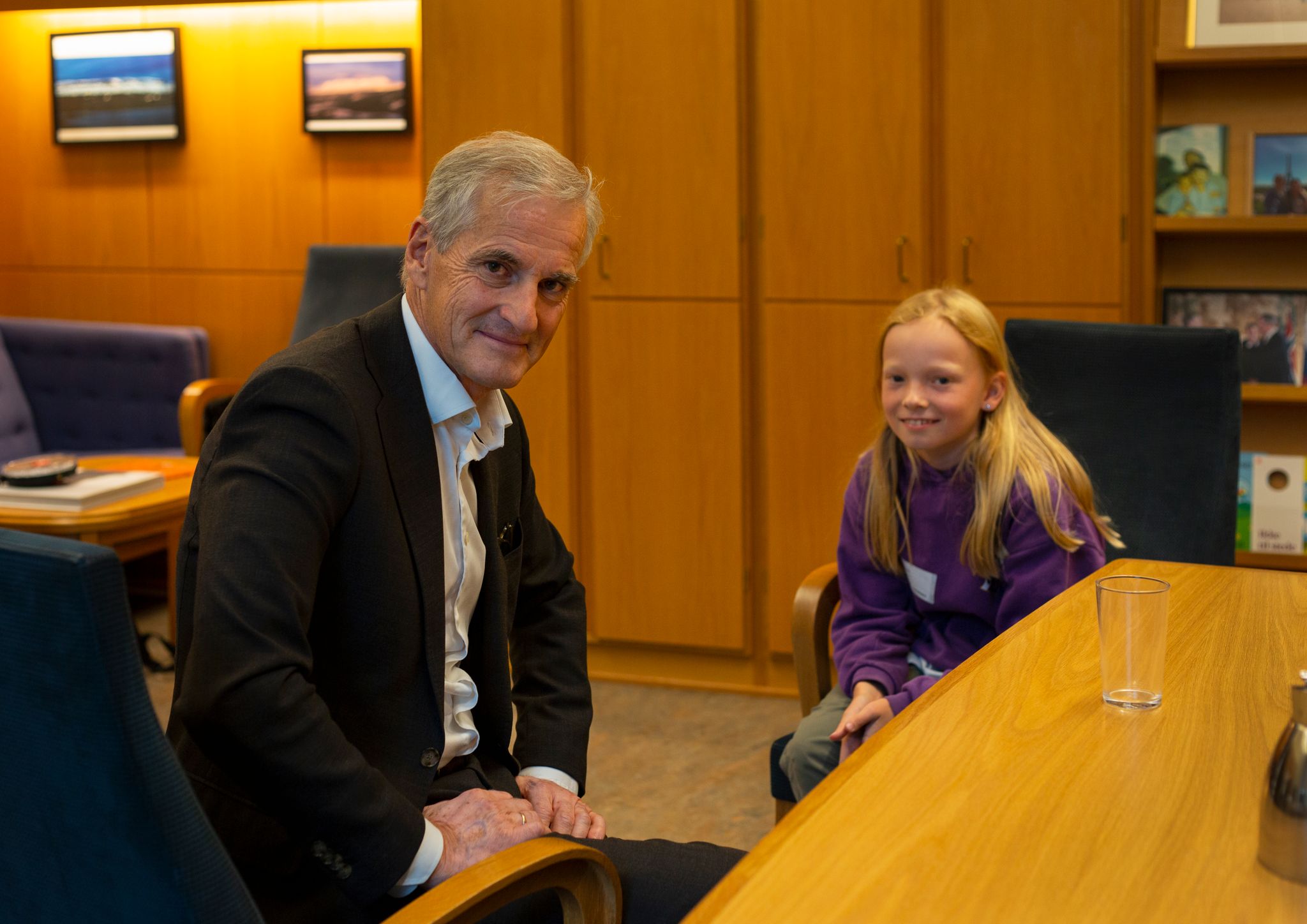 Kari Mette Hole

Journalist
Where is Jonas Gahr Støre?
Three days have passed since he was elected the new Prime Minister of Norway. And several hours since he was to meet Aftenposten Junior at the Storting.
We have passed two guards and a security check, as happens in airports.
"You have to take off your cap," a guard told Junior Leonard's reporter. It is not allowed to wear caps in the building where the politicians who decide in the country work.
– Why are you two hours late? Leonard asks when Støre finally lets us into his office.
– That was a misunderstanding. We were in the wrong place at the wrong time, he responds.
Promise for children
Støre has been busy since his party, the Labor Party, won the election. Now you will find out which other parties you will work with to form a new government. Many believe that it will be the Center Party (Sp) and the Socialist Left Party (SV).
Do you like to have power?
– Yes! Among other things, to make sure we have a good school, enough teachers and free OFS for the little ones. You have to have political power to do something about it. But it's also a bit tiring, says Støre.
Do you have a promise for Norwegian children?
– The promise I have made to the children, which I have also made to my two grandchildren, is that I will achieve the climate goals that we have set for ourselves and reduce emissions.
Petroleum
Other parties believe Norway must stop looking for oil to achieve climate goals. Støre didn't think so.
– For a few more years, we believe that it is important to find new oil, which can help us pay for the development of renewable energy. But the era of oil and gas is descending in Norway, he says.
School lunch
There is one thing in particular that may be different at school after the Støre government takes over.
– The Labor Party wants there to be school meals for everyone. We think it is good to learn. There are many children who go hungry in school every day, he says.
I do not agree with the wolves
But one thing is the parties that can rule together, strongly disagreeing. That is, if we are going to shoot more wolves in Norway. The Center Party wants to shoot more wolves, but does not want SV.
Will more wolves be allowed to live in Norway now?
– There should not be so many wolves that threaten wildlife by grazing animals, sheep and domestic animals. Therefore, we must have a limit on how many there can be, says Støre.
It's not a dream
You don't remember very well what you wanted to be when you were little. Journalist, perhaps. But of one thing he is sure:
– I have not dreamed of being prime minister since I was a child. But since I became the leader of the Labor Party, I have been prepared for it.

www.aftenposten.no