The Møhlenpris sports team organizes concerts and volunteer work for Afghanistan, while Sian has a celebration in central Bergen.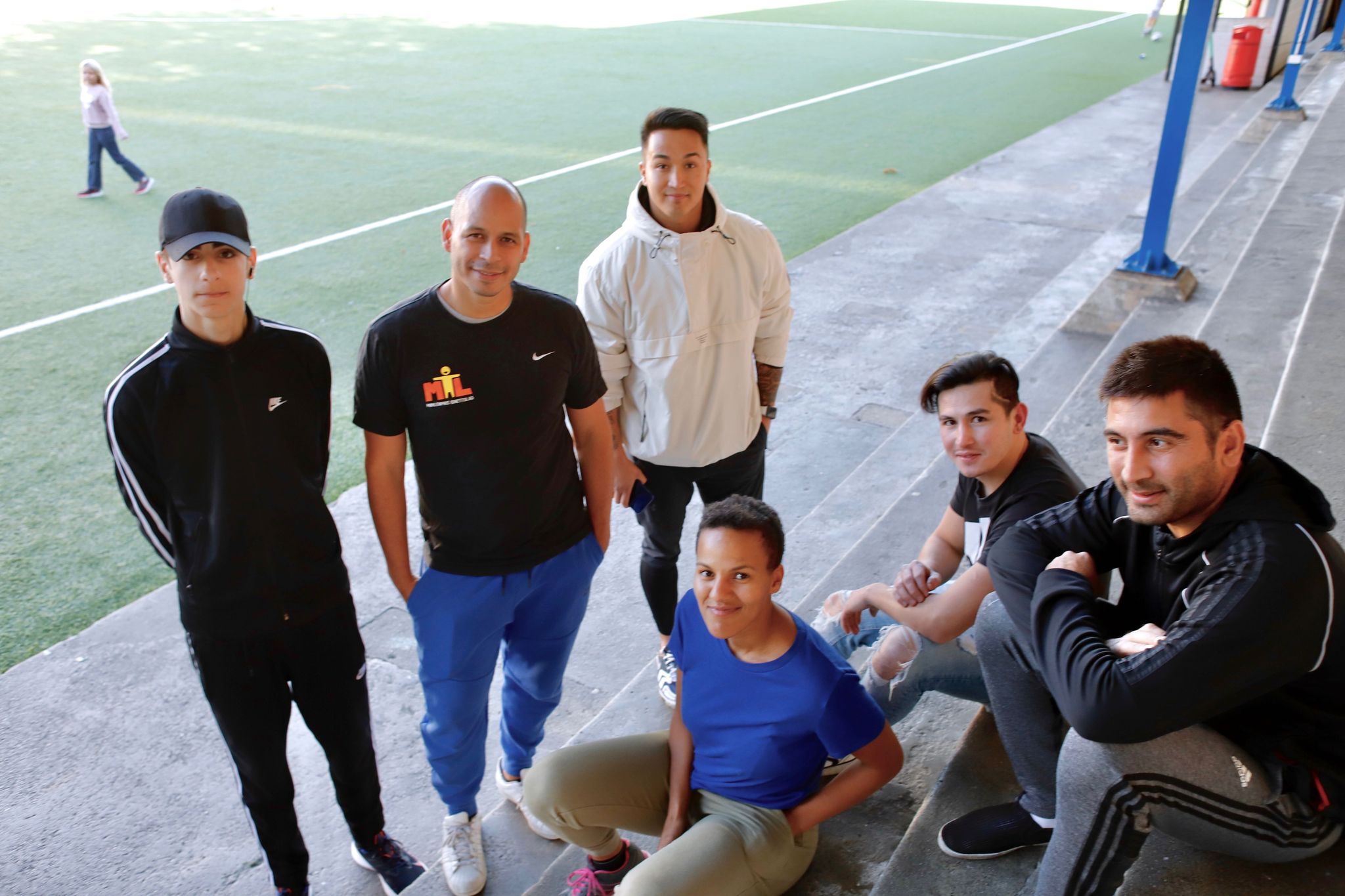 Tuesday This Week: The hallway at the Vitality Center grows narrower as it fills with bags full of clothing. These will eventually be sent to various refugee camps.
Møhlenpris IL General Manager David Martínez and coordinator Stina Amankwah are with four children, who communicate alternately in Urdu and Norwegian.
Last year some of the MIL guys were thrown into chaos when Sian arrived in Bergen. Sian will return on Saturday. The anti-Islamic organization will have a brand on Tårnplass.
Across the city center, Møhlenpris IL will host a celebration where sports will be mixed with concerts and volunteer work for Afghanistan.
– The objective is to create unity and create a space where young people can be. With this, we are clear that Bergen is for everyone, says Martínez.
The sports team is made up of 300 young people of 33 different nationalities.
Among them are more than 70 who come from Afghanistan, the country where the Taliban recently seized power again.
– They think a lot about how to get families out of Afghanistan. There is a lot of frustration and a lot of emotions surrounding what is happening there. Sports are not enough. We try to bring young people together to talk, share stories and get involved, says Martínez.
But it's not just news from outside that is buzzing in the minds of Martinez and others who work on the sports team. A year ago from the chaos in Festplassen, where several protesters jumped over barricades and exposed Sian's leader, Lars Thorsen, to violence.
– We want young people to spend more energy on something else, like this volunteer work here, which gives them a sense of belonging, says Martínez.
In collaboration with several other players, the sports club will organize football and basketball tournaments, flea markets and concerts in Nygårdsparken.
The leader of one of the organizing clubs, Bergen West Cricket Club, came to Norway from Afghanistan just seven years ago. Several of his relatives are still in their country of origin.
Afghanistan is often a political problem. That is why we try to motivate society to get involved in what is happening in Afghanistan in other ways as well, says Mossa Momand.
According to Martínez and Momand, several of the young people on the sports team are in a difficult situation, since several of them have families that are in danger of death while they themselves live in the Bergen insurance.
General Director Heidi Wittrup Djup of the Crisis Psychology Clinic believes that it is important for young people to get involved and that a charity like this can be a good alternative when Sian is going to have a celebration.
– Marking the opposition and taking a position against groups and positions that are in conflict with one's own convictions can have value in itself. But it is important to choose your matches carefully, so that you do not put yourself at risk or experience that it takes more than you give.
– Møhlenpris IL has a long and valuable tradition of offering meaningful activities and communities for young people. Seeing the mobilization of support for a country that is now sadly affected by years of conflict can also be an important reminder of the good that there is in our society, continues Djup.
The Bergen Municipality has followed the police recommendation to allow Sian to have its mark at Tårnplass in central Bergen. At the same time, the municipality has supported the festival in Nygårdsparken with 200,000 crowns.
– I think it is positive that young people are clearly distancing themselves from discrimination and hate speech. The celebration of diversity in Møhlenpris shows Bergen from its best side, and I hope that many will make the journey there, says Councilor Roger Valhammer (Labor).
In addition, he says that the city council over the past year, through dialogue with the police and organizations working with young people, has tried to learn from what happened in Festplassen last year.
"Many in our city have carried out extensive monitoring and prevention work, especially with a view to marking oneself and distancing oneself from Sian in a peaceful way," says Valhammer.

www.aftenposten.no