STAVANGER (VG) Magnus Carlsen (30) and Jan Nepomnjasjtsjij (31) choose two very different strategies in their preparations for the World Cup match in November / December.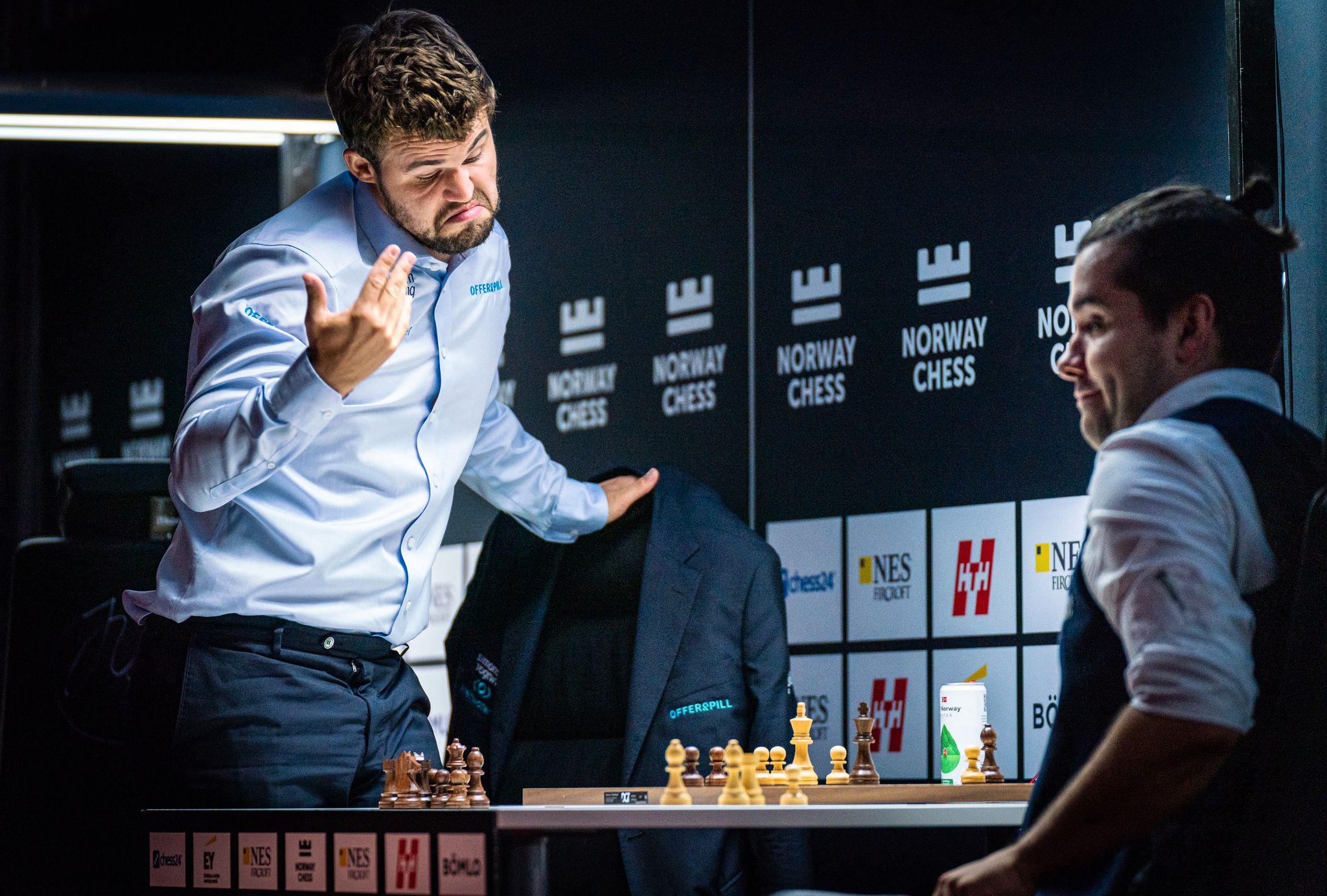 Aftenposten collaborates with VG-sporten. Therefore, as a reader of Aftenposten, you also get articles and services created by VG.
While Carlsen now has five to six weeks of hard work with four tough tournaments, the Russian will likely be content to play Norway Chess, where the World Cup rivals will meet in the final game on Friday.
– This will be my only long chess tournament. Maybe I should play some quick chess, but I haven't decided yet, Nepomnyashchij tells VG.
Magnus Carlsen, on the other hand, has a very difficult program:
August 28 and 5. September: Online Champions Chess Tour Tournament.

7.-18. September: Norway Chess, Stavanger.

17.-25. September: European Cup with the Offerpill club, North Macedonia.

September 25 and 4. October: Final and Champions Chess Tour online.
– Magnus plays almost every day these weeks. It is an intense program. But he is voluntary, and he thinks it is the way to prepare for a World Cup match. And no one knows better how to prepare for a World Cup match than Magnus, TV 2 expert Jon Ludvig Hammer tells VG.
– The experience that Magnus has gained over four World Cup matches is invaluable.
also read
The 22-year-old Norwegian surprised Carlsen's World Cup rival: – The party of my life
– What do you think of Nepomnyashchiji's plan?
– You really need these parties at Norway Chess. It will be his only physical long jump tournament since winning the nominations tournament this spring. So he was probably pretty desperate to get the visa, says Hammer, referring to the fact that Nepomnyashchy suddenly found out that he didn't have a valid visa, and had to get some good help from the Norwegian embassy in Moscow.
– This is the match training Jan needs, says Hammer.
also read
Carlsen will do things "differently" before Nepo's game: – I can't reveal it until after the World Cup
Magnus Carlsen's father and manager, Henrik Carlsen, explains:
– This year's World Cup match starts 17 days later than some of the matches have started earlier. This changes the training and game schedule for a couple of weeks and well. In that sense, playing a role throughout September is similar to Magnus in early September. But Magnus plays more than before in previous games, admits Henrik Carlsen, and explains it with the breaking of the crown, among other things.
– Also, the load is less when you play online than when you have to travel.
– Has played few over-the-board tournaments earlier this year, but makes up for it a bit with more online tournaments. Magnus feels that he plays a lot on the whole.
– What do you think of Nepomnyashchy?
– Probably only plays Norway Chess, and is more typical historically for World Cup hopefuls and world champions. Magnus has played closer to the World Cup settlements than has been standard in the past.
– Are you worried about Magnus playing too much in tournaments?
– It worries me little, because Magnus has a long experience playing World Cup matches. This is quite optimal for him and I think Jan's plan is for him. He has gained good experience having had to prepare twice for the candidates tournament, which was in two rounds as a result of the crown.

www.aftenposten.no