Rally star Oliver Solberg (19) must be looking for a new map reader. The collaboration with Aaron Johnston has suddenly ended.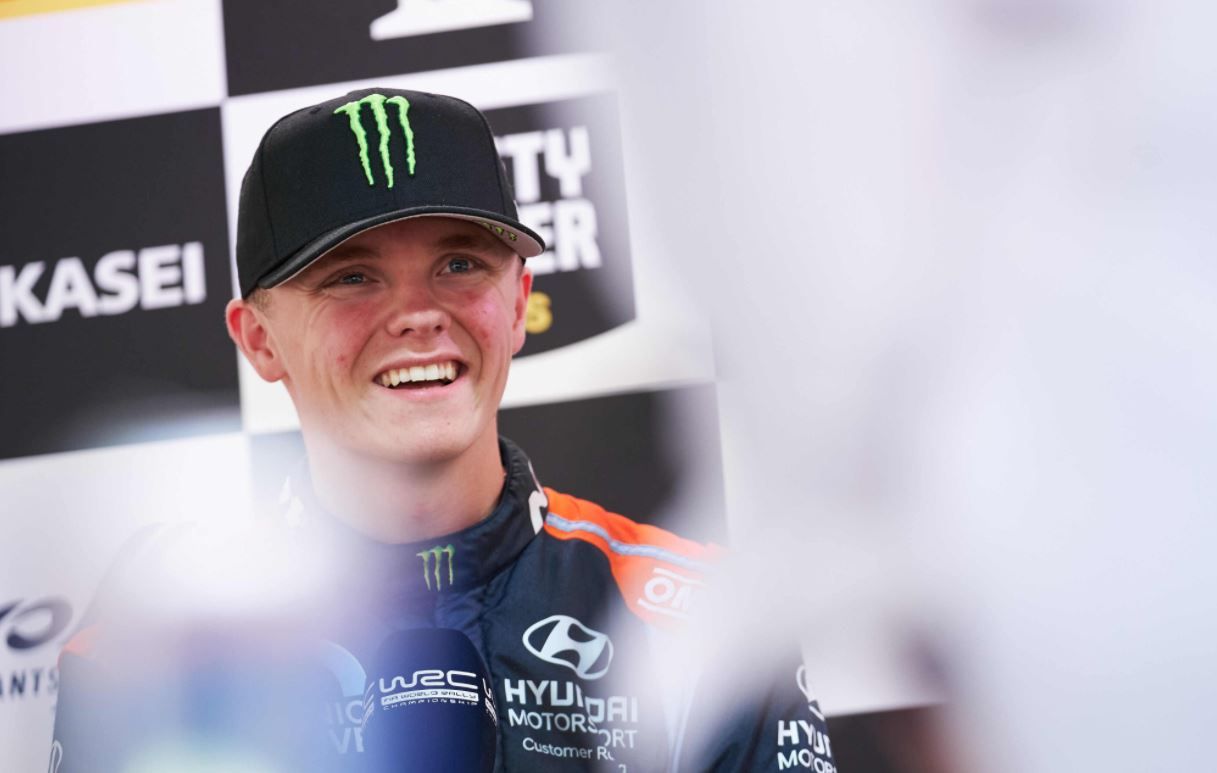 Aftenposten collaborates with VG-sporten. Therefore, as a reader of Aftenposten, you also get articles and services created by VG.
This is the third season Petter Solberg's son has had the Irishman by his side in the passenger seat. Petter Solberg confirms the violation to VG.
– This is not ideal, says Oliver Solberg's father.
– What are you doing now?
– We are looking for a new map reader.
From what VG understands, it's not that easy to find top shelf map readers. Petter Solberg's former map reader Phil Mills is not relevant to take over as Oliver Solberg's permanent map reader. On the other hand, it is not inconceivable that he could intervene this fall.
– After almost three fantastic years that I have worked with Aaron Johnston, we have now decided to go our separate ways, writes Oliver Solberg. on social media.
Although Oliver Solberg has gone to school in France and speaks French, it will probably also be more relevant to have an English map reader in the future.
Johnston missed Oliver Solberg's first-class rally WC debut last winter after he tested positive for a crown. On the other hand, Johnston was in his place when Solberg drove the Safari Rally.
This is actually the second break between a famous rally driver and his map reader this week. Ford drivers Adrien Fourmax and Renaud Jamoul have also gone their separate ways.
– It's not good that Oliver loses the map reader now. That means you have to start over. It will be a challenge for Oliver, Henning Isdal tells VG.
Not only is he the Formula 1 commentator for Viaplay, but he also has many decades of experience as a map reader.
– A rally driver and his map reader spend a lot of time together in extreme situations, Isdal continues and wonders if what has happened is related to the fact that Oliver Solberg / Aaron Johnston has recently had adversity in the sport for the first time of the rallies.
– The relationship between a driver and a map reader is almost like a marriage. It must function not only academically but also socially. It takes time to build such a relationship. I'm a bit surprised that it was over in such a short time, says Isdal.
also read
Schumacher's wife in a new documentary: – Now we protect Michael
– Fortunately, Oliver Solberg has his father to help him. Petter has a lot of experience. Petter himself experienced that M-Sport required Phil Mills to be Solberg's map reader, while Petter initially had Cato Menkerud. Now, with his experience, Petter can help Oliver more.
Oliver Solberg drives for Hyundai and in 2021 he has raced several races in the most prestigious class in the World Cup, WRC. From what VG understands, the South Korean automaker has big plans for Solberg in 2022, but Hyundai has yet to give any details. However, all indications are that Solberg will drive primarily in the WRC class next year.
It has already been confirmed that he will drive a WRC car in the World Cup round in Barcelona this fall.



www.aftenposten.no