As the fuel is converted to electricity, the gas station also reaches the garage. The gas station chain wants to join.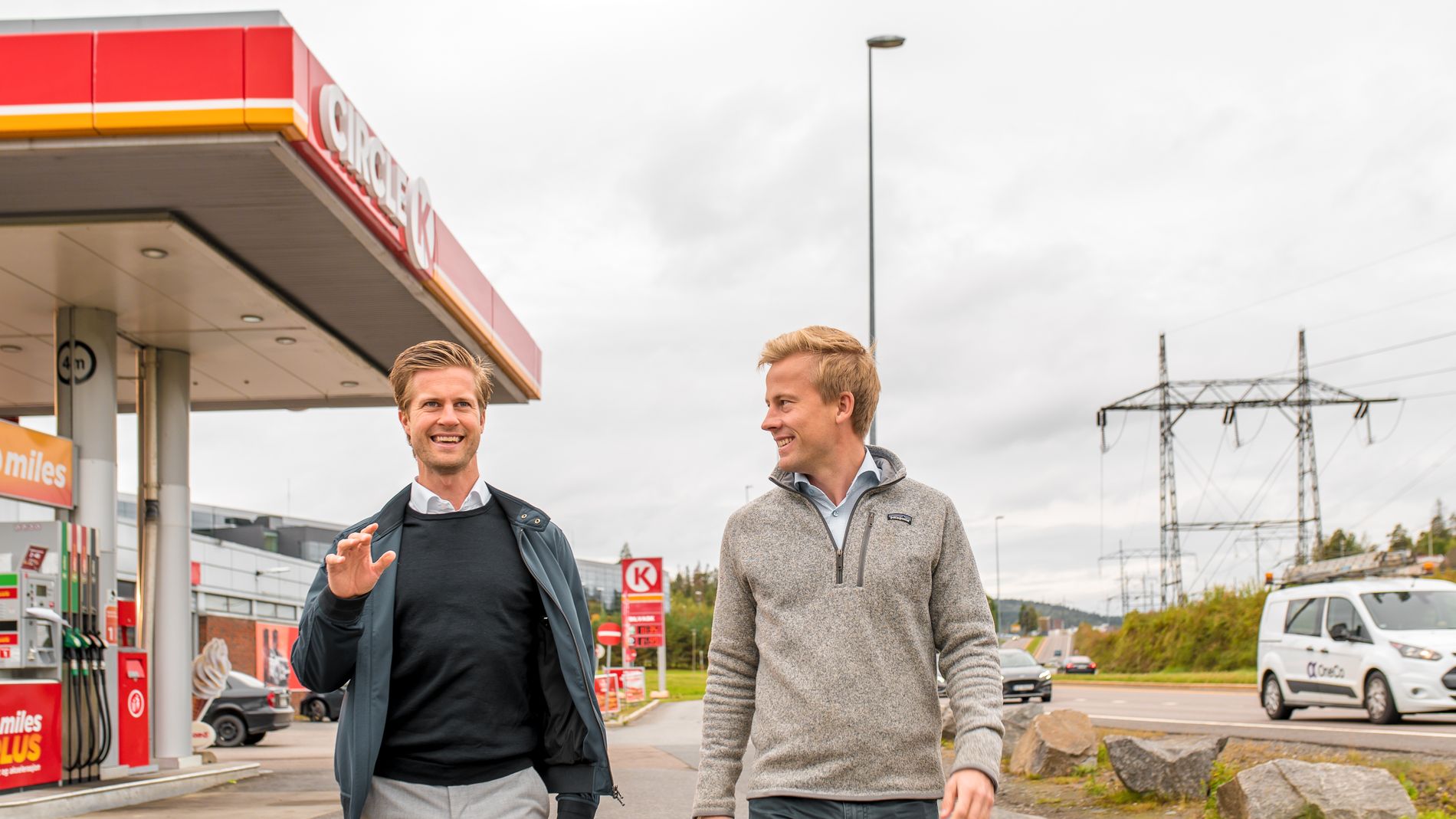 – We have been selling energy for more than 100 years. For our part, it's completely natural to supply electricity to people's homes as well, says leader Preben Kristiansen of Circle K's recent electricity investment.
The fuel supplier, formerly known as Statoil along the highways, entered the Norwegian electricity market without a hitch in June, but has so far not spoken publicly on the plans. Kristiansen says there are two reasons they are now signing up: the transition to electric cars and the confusing electricity market in Norway.
– Now we see that more and more people, fortunately, drive electric cars. The place where you want to load your car the most is your house in the garage. It's easier and often cheaper, and you always have a fully charged car. When you later want to fill the car with energy at home, we think we should also be able to supply electricity in people's homes, says Kristiansen.
also read
Now the price of electricity is at a new record level: – It may end in rationing
Additionally, people find electricity difficult, according to a recent Kantar survey on behalf of Circle K. Two out of three electricity customers say they find it difficult to navigate the energy market. Only one in three say they know what the spot price is.
– And when we ask them what they think the spot price is, most people are completely wrong, says Kristiansen.
– We believe that there is room for a player who can come in and be 100 percent honest and transparent about the electrical agreement, so that customers do not have to fear that they will get a completely different agreement than the one signed two months later.
Discounts at stations
Kristiansen says they want to facilitate electricity and, at the same time, create an ecosystem around the existing station network.
– Although there are many who drive electric cars, most still have gasoline and diesel cars. We think it may be relevant to those customers as well, and we think there are many who are sitting on a slightly too expensive electricity deal. We also want to give something back to these potential customers. When the person becomes an electricity customer, they will receive better deals along the way.
Among other things, Circle K offers its electricity customers 45 øre per liter for fuel, a 15 percent discount on freight, and half the price for two car washes a year.
– And the day you switch from a diesel car to an electric car, you still make a profit. So we're still the preferred stop for those on the road, says Kristiansen.
– Is it still confusing if you have all these discounts and offers?
– We don't believe it. We have an electricity deal, and that's the spot price, which is recommended by the Consumer Council. It's simple. So you have a low fixed monthly price that's on the top, but we stand out in that we don't have a per kilowatt hour surcharge on top of that again.
also read
There is still a lot of water in the reservoirs, says NVE: – Now there is no talk of rationing.
Many people think they don't pay surcharges
Price is the biggest reason Norwegians switch electricity providers, according to the Kantar survey. Almost 9 out of 10 respond that this is important or very important. In comparison, reducing energy consumption is important to about half of the respondents.
– I'm not surprised that most people go for the lowest price when choosing an electricity supplier, but the knowledge about prices is surprisingly low. Unfortunately, it's not always easy to evaluate the various offerings from power companies, Hartmann says.
He believes the findings harmonize with studies Circle K has conducted for its own use. Here it seems that many electricity customers think they have a better deal than they actually do.
– For example, a not insignificant proportion of Norwegians are confident that they will not pay a surcharge for electricity today. When we look at what agreements they have, we see that this is not true, and this is where we want to make it easier for the customer, says Hartmann.
Imaginative arrangements
Energy Policy Advisor Linda Ørstavik Öberg from the National Homeowners Association can say that today's electricity market is confusing for consumers.
– Electricity is a commodity, a similar commodity that is sold in many imaginative ways today. So it is clear that an electricity market is preferable where each company does not have so many agreements, he says.
Öberg has stated generally, and is not aware of the specific Circle K deal, only that they want to present themselves as a simple and cheap alternative.
– Upon learning that they have conducted a survey with targeted consumers and found that it is difficult for consumers to understand, you are very welcome with someone who has it as a starting point, he says.
Homeowners have also experienced that consumers rarely understand what separates a good electricity deal from a bad one.
– Since selling the same product, for many years you have created imaginative ways to sell the same product.
– We also look at the energy portals, so you have to constantly change and add, for example, blocking period, otherwise you will see that the top list is characterized by those who give up energy for a couple of months and then put it in a terribly bad deal when that month or two with power are gone.
Many phones
On Thursday, E24 was able to report another record high for electricity prices in southern Norway. Power analyst Tor Reier Lilleholt even warned that it could come to rationing in the spring, if it's a dry October and a cold winter.
NVE, for its part, has denied that it is likely to end there, as it now appears.
– Electricity is a low interest product when the price is low and many call when the price is high. "I can never remember that I have received so many calls about it," says Öberg in Huseierne.
– As it seems now, we are entering a winter significantly worse than the last. Now we see that many people call and wonder if they should enter a fixed price. The problem with the fixed price is that people accept it too late. Only when the price is high will people enter into the deal. Then, of course, it is worse.
The advice is to make sure you have a good electricity contract, he says. So, the owners recommend the cash price.
– But of course, it depends on the need you have. Those who have a spot price now pay much more than those who entered a fixed price earlier this year. Those who can withstand fluctuations in electricity prices will likely outgrow it too. Prices change and rise and fall.
– But those who feel that this is starting to be heavy on the economy and worry about what the next bill will be, then a fixed price can be a good guarantee.

www.aftenposten.no