Two Norwegians are favorites ahead of this weekend's World Cup competition.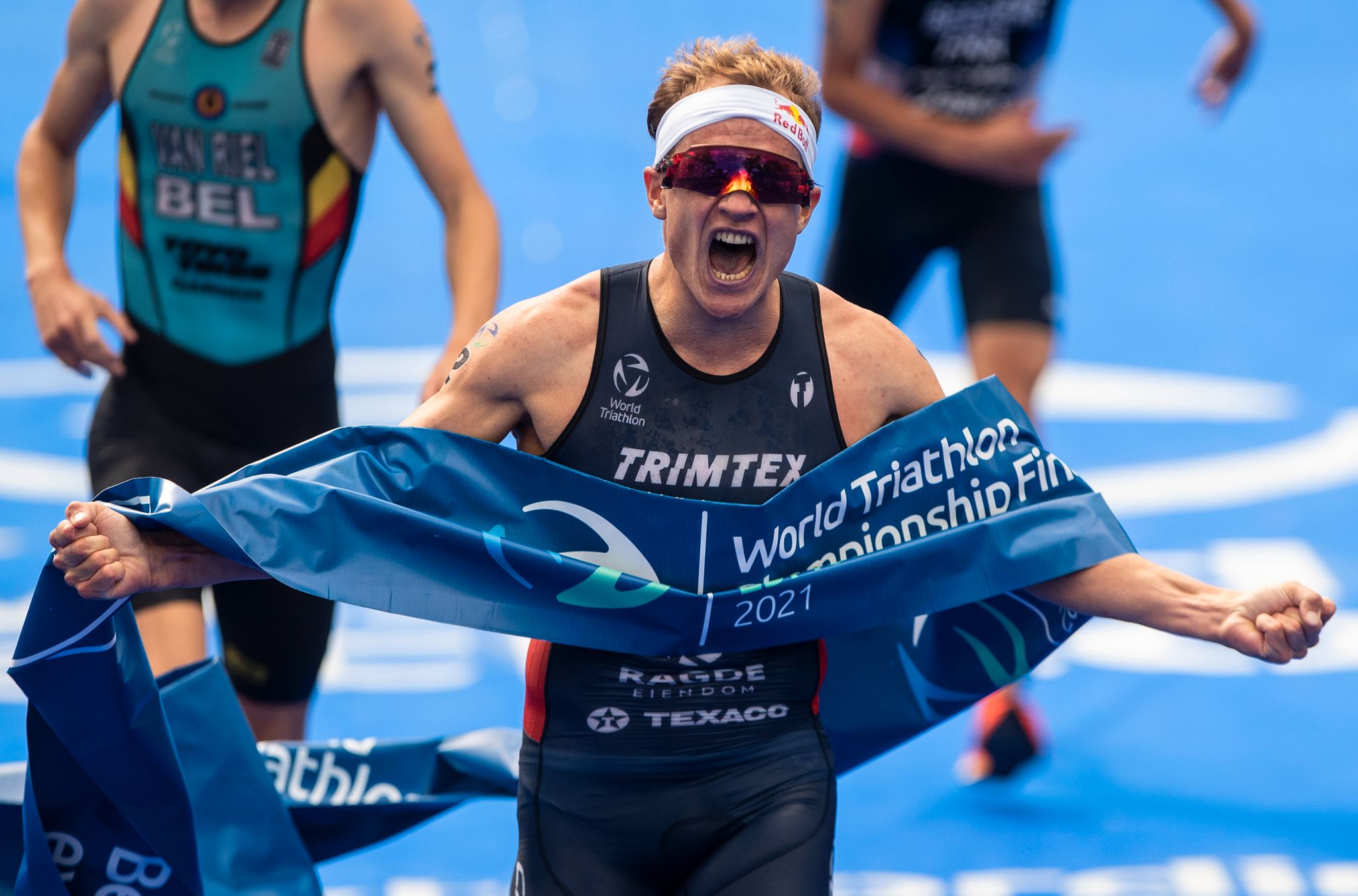 Right after Olympic gold, Kristian Blummenfelt began an almost impossible task.
He first won the World Triathlon Series in August. On Saturday, aim for World Cup gold in the ironman half. The Ironman World Cup is in February. The flower fields look for a historic "triple crown."
– That is my big dream, says Blummenfelt in an interview with Babbittville Youtube Channels.
– It becomes epic
If Blummenfelt achieves the "triple crown", he will show a level and versatility that no triathlete has had before him.
Saturday's semi-ironman competition is something completely different from the Olympics (see data box). Participants will swim 1.9 kilometers, pedal 90 kilometers, and run a half marathon.
As if that were not enough, the competition takes place at an altitude of about 900 meters in St. George, Utah. And especially the running part is quite hilly.
– It is a pretty good and challenging trail, with difficult conditions. It will be an epic competition, says Blummenfelt.
I think a teammate can shatter the dream
Blummenfelt is a clear winning candidate. But one of your best friends can break the dream.
Gustav Iden, also from Bergen, is the reigning world champion in half ironman. Iden and Blummenfelt have been on the national team for several years and they train a lot together.
Foreign experts highlight Iden and Blummenfelt before the competition.
– They are the clear favorites, says the director of the national team Arild Tveiten.
He makes a prediction:
– If Kristian does not win everything that has been set as a goal, it is because Gustav destroys for him.
– What do you do with the dynamics between them?
– It's okay. They are there together and they live together. But it is a little different than in the Olympics, because now they are real competitors, says Tveiten, who believes that tension is "touch and feel" between teammates.
50/50
Tveiten says he will be very disappointed if at least one of the Norwegians finishes on the podium. But he's not sure who he thinks will win.
– In many ways it is 50/50. Kristian holds the world distance record, but it was on a fast, flat track. Gustav won the World Cup two years ago on a tough and demanding course, says national team manager Tveiten.
Therefore, he believes that the tough World Cup race will have some effect.
– Somehow, Gustav is stronger in that course. On the other hand, Kristian knows what the road is like and has prepared specifically for it.
– Then Blummenfelt is impossible to beat.
If the World Cup turns into a match between Norwegians, Tveiten believes that increases can be decisive.
– Gustav will definitely use his strengths on the opposite slopes to try to get rid of Kristian, says Tveiten.
However, the last kilometers of the race go downhill.
– If Kristian manages to keep up until they race downhill, it is impossible to beat. It will be very exciting, says Tveiten.
The World Cup competition starts on Saturday at 3pm (Norwegian time). The IRONMANnow Facebook page broadcasts directly.

www.aftenposten.no