LAVAZÈ (VG) The world's best cross-country skier, Therese Johaug (33), thinks it's a shame that this winter's Olympics are being held in China, where they may have to make artificial snow.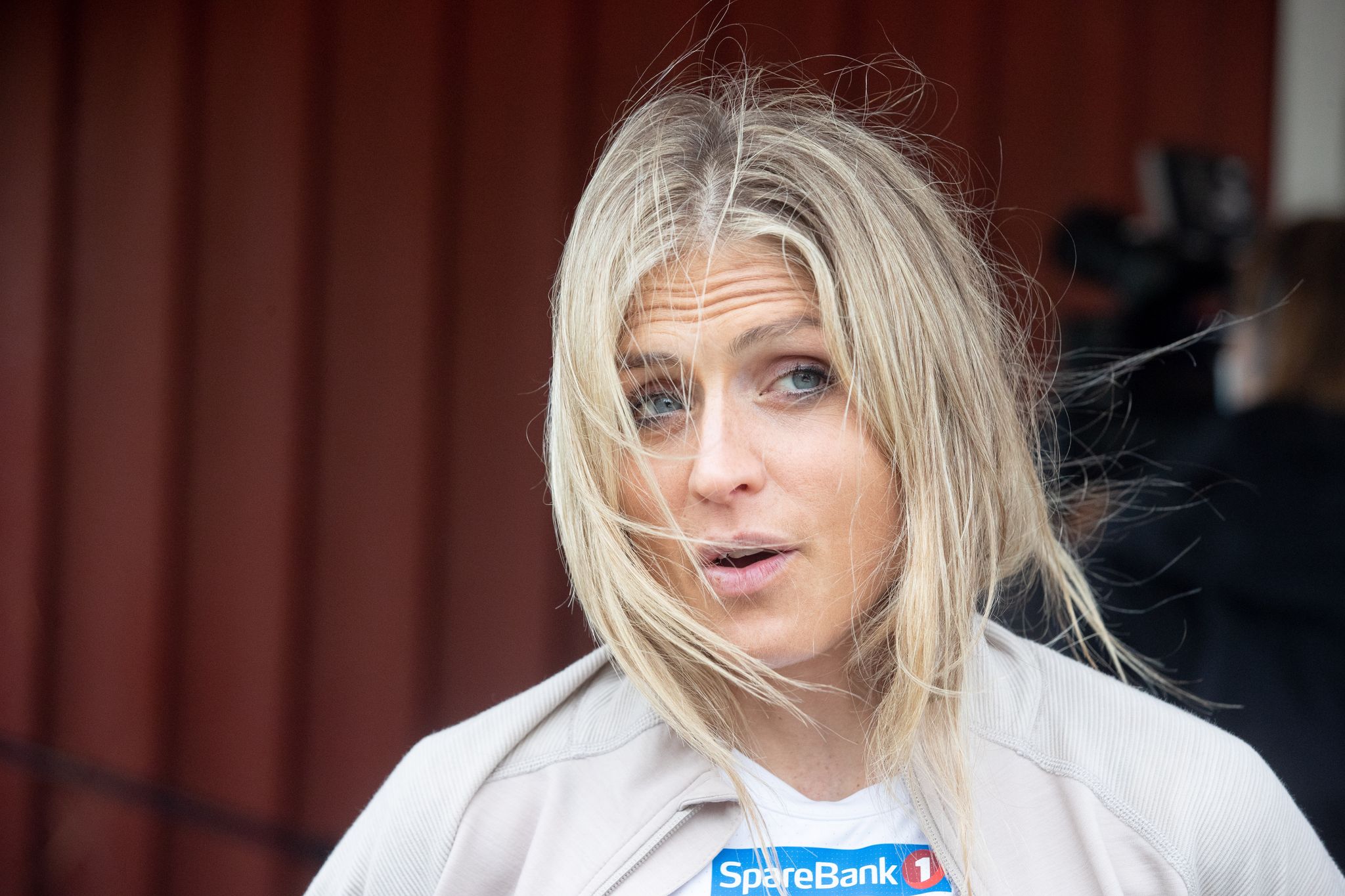 Aftenposten collaborates with VG-sporten. Therefore, as a reader of Aftenposten, you also get articles and services created by VG.
– I wish the Olympics could return to Norway. A long time ago. There is something in the unifying atmosphere surrounding such an event. We only saw it during the World Cup in Oslo in 2011. I hope Norway faces the Olympics in the future, Johaug tells VG.
As "the best winter nation in the world", the 33-year-old believes it is time for Norway to once again take on the role of party planner and organizer.
– I feel that when we have grown up in a country with a lot of snow, it is a pity that we have to travel to China, which probably has to produce artificial snow so that we can walk. We have every opportunity here at home, believes Johaug.
also read
Klæbo convenes federations and the Olympic Summit in the China debate
Next on the list of organizers is Milano / Cortina d'Ampezzo in 2026.
The Center Party gained momentum during the elections and is currently in government talks with the Labor Party. SP has announced that they will strive for an Olympics in Norway in 2034, based on the reuse of sand and a low climate footprint.
– We have a basic positive attitude in certain conditions, so it is the sport that should come with the kick-off, says Ola Borten Moe, deputy director of the Center Party.
Johaug can do more than go skiing:
In 2014, there was a referendum in Oslo on an Olympic request until 2022. It ended with a no and that the conservative parliamentary group recommended not to give a state guarantee for the Olympics.
– It was a shame that the last one slipped. There is no doubt that it should have been easy to get the Olympic Games in Norway. For the love of God, we must use the facilities that we have. There is no point in starting and rebuilding all the facilities for every Olympiad. With us, most of it is there, what is the problem? It's just a matter of getting started! Arild Monsen, men's speed coach, says firmly.
Gerhard Heiberg, director of the 1994 Lillehammer Olympics and former director of the International Olympic Committee (IOC), said a few days after the elections that he hoped the change of government could open up a new Olympic opportunity in Norway.
– It would have been fun to bring the Olympics to Norway. It's been a long time since 1994, so I'm very happy that it is, but I don't think I'm on the starting line, to put it that way. But it's probably time again, says runner Heidi Weng.
Winter Olympics queen Marit Bjørgen told VG this summer that the time has come to host the Olympics again on Norwegian soil, and that Norway can positively influence the way the Olympics are held.
also read
Klæbo has not spoken to Bolshunov since the winter.
The price tag for hosting the Olympics has been received. criticism for being out of control.
IOC board member Kristin Kloster Aasen (60) heads the commission that maintains dialogue with potential future organizers. She told VG this summer that the IOC reduce requirements to host cities.
– Now you will no longer build a series of new stadiums or infrastructure because you will host the Olympic Games. It is completely backwards. The IOC is committed to becoming a relevant organization that is ready for the future. That's what these reforms are all about, Kloster Aasen said.

www.aftenposten.no