Kristoffer Barmen returned to town this week. This is what he says about his relationship with Brann.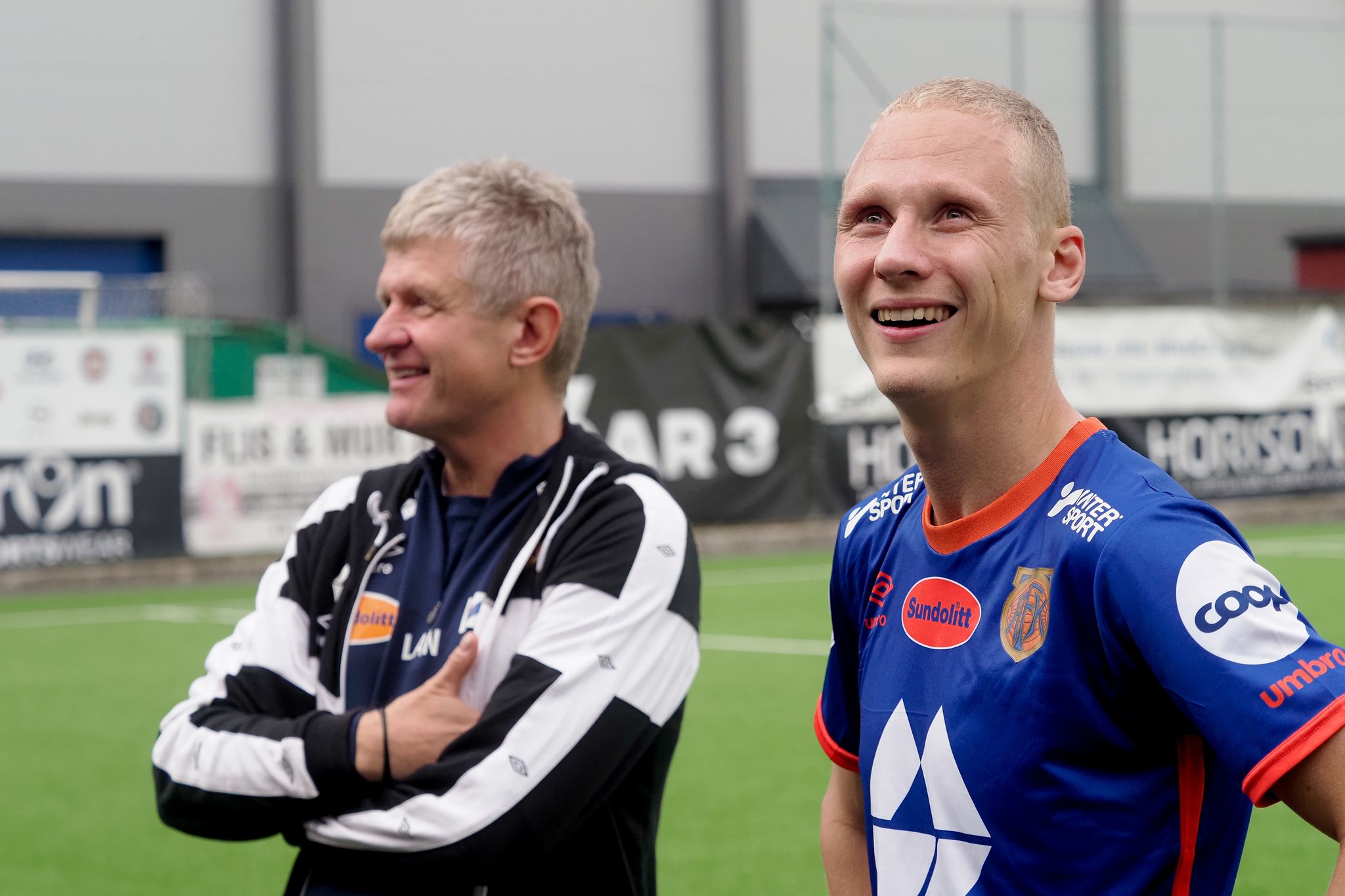 Kristoffer Barmen has returned from a trip to Bergen, a month after was fired in Brann. On Saturday, he was wearing an Aalesund suit when the Sunnmørings pulled Åsane off the artificial turf in Myrdal.
– I've been to Bergen for a couple of days. I was at a funeral on Thursday and I moved out of an apartment yesterday. I've done a bit of a break with Bergen the last few days.
Barmen was fired after Brann thought he had a central role in replay at the Stadium, something the player himself has denied.
Barmen has previously been clear that he does not want to talk about the aftermath of the media, but has said that entered it to be unwanted in Brann.
Now he feels better, he says. He has an apartment in Ålesund and is ready to move there permanently.
– I have landed, I have things at a distance and in fact I have left Brann and Bergen behind me. Now the focus is on promotion. It's great fun being part of a team that wins and wins. Here is a slightly different atmosphere.
This is what he says about his relationship with Brann
Barmen was part of a weak 2020 season for Brann, and this season he was on the field in a win in red. By comparison, he has won three matches in three weeks with Aalesund.
The feeling of winning matches is something that Barmen has missed.
– It was fun. Things are a little less stressful in Ålesund than in Bergen. Things flow and go more on their own. Of course, I have had a good time in Bergen and then things flow with low shoulders there too, but in recent years it has not. It's been a bit of chaos.
– Considering the situation, do you feel that you have come out of this well?
– It remains to be seen, but right now I'm sorry. In any case, I think I have a good relationship with the club that I left. From my perspective, there is no bitterness or anger. That's how football is sometimes, you're used to people coming and going, says Barmen.
– A locker room boy
In Aalesund, he has once again had former coach Lars Arne Nilsen, the coach who was at Brann from 2015 to 2020.
– He is first of all a very good soccer player, and then he is a locker room boy. A guy who is well liked, and all Ålesund has welcomed him very well, says the Aalesund coach about Barmen.
"LAN" opted to put his former student on the bench on the return to Bergen, but Barmen came in as a stopper for the second half.
Brann's former coach knows Åsane well after several years in Bergen and just over a year in Ålesund. He knew how to enter the duel against Morten Røssland's team:
– It was to be on top and lock them up so that we would break up on top. We had many opportunities and we were able to score five more goals. When we didn't get a fracture on top, we lay down compressed and closed.
The waiters know Åsane well too. He believes that Aalesund followed exactly the recipe necessary to beat Åsane at Myrdal.
– There is potential in Åsane. When they are good, they are also really good. Butter them, easy to punish them multiple times, says Barmen.

www.aftenposten.no