TRONDHEIM (VG) Åge ​​Hareide (soon to be 68) will use his freedom from the coaching profession to follow his dream: traveling to Argentina to see River Plate against Boca Juniors. It is the only plan that, so far, has for 2022.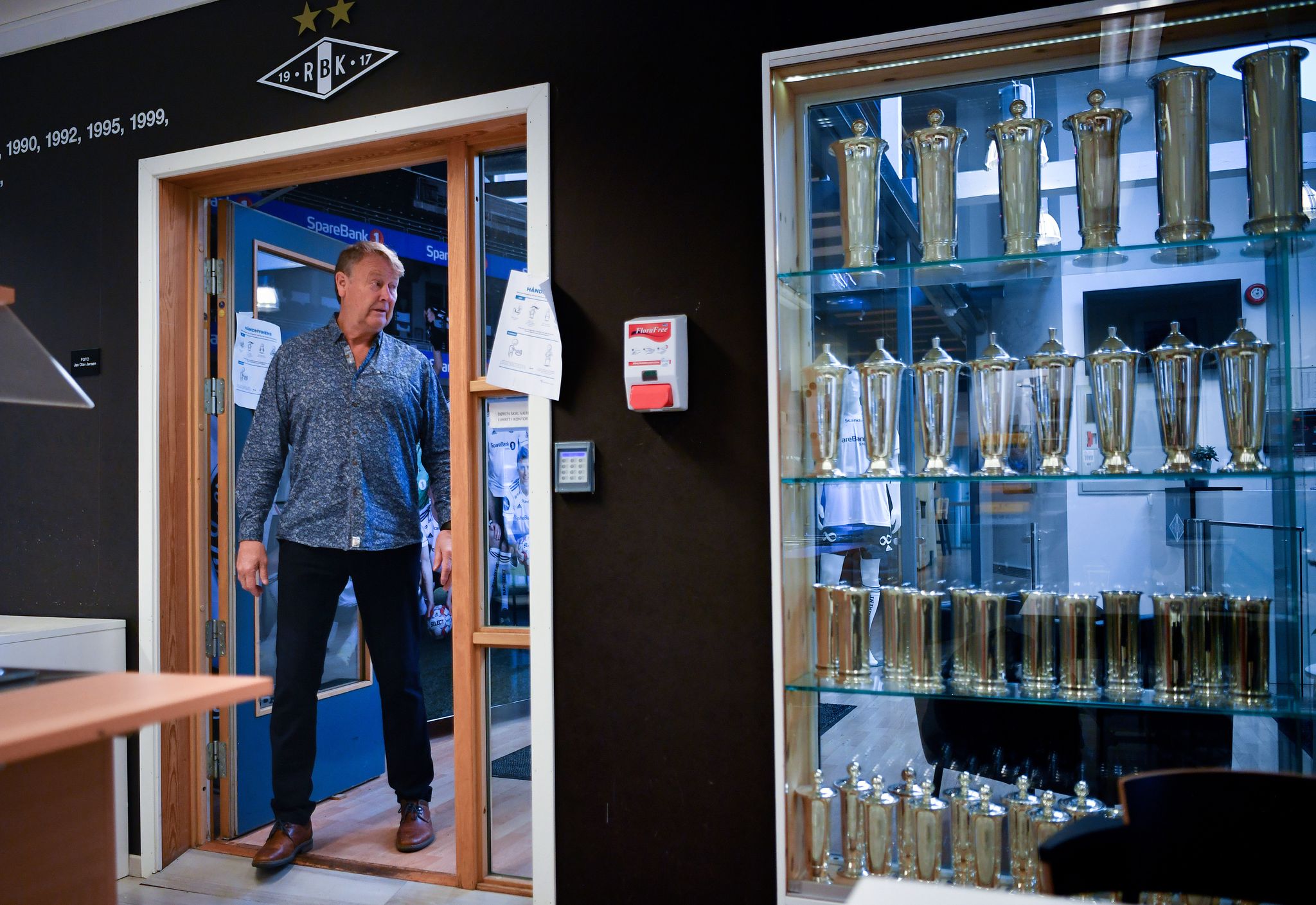 Aftenposten collaborates with VG-sporten. Therefore, as a reader of Aftenposten, you also get articles and services created by VG.
Except then he's not going to coach a soccer team, as he claims …
This is the story of, among other things, a man, a sea eagle, and two ships.
When VG met with the Rosenborg boss in Lerkendal, we started the interview as follows:
– Can you guarantee that you have finished as a football coach after this season?
– Yes, Hareide answered – no time to think. Then he smiled.
also read
Knutsen is still silent about RBK's work: – For me it will be a little derailment
Much of the reason this question comes up now is Rosenborg's good form. Since Hareide announced (July 1) that this was his last season, both in Rosenborg and as a coach in general, RBK won mostly what was (11 of 12 possible victories) until they stopped against Rennes in the E-cup and Viking in series. .
And so people asked: Why can't RBK continue with Hareide?
– That's out of the question. In consultation with them at home (in Molde), we have decided that enough is enough. You do not know how long you live, and for me now it is important to have a few years with the family, and also I will try not to do anything, says Hareide.
It's bad for doing nothing and you know it. Because Hareide has also resigned as soccer coach, most recently in 2012.
And this is where the sea eagle appears. And the boats. Because Åge Hareide had had enough, after a failed stay at Viking and a rescue operation in Helsingborg.
That was enough. Åge Hareide was tired of football. So he got a job at Aukedal Næringsforum.
– It was a good job, of course, says Hareide.
Received an offer from Iceland
Men:
– Eventually I started looking at a sea eagle constantly flying outside my window. It was fascinating to watch. But that probably says something too, he admits today.
Also, he started looking at two ships and Hareide tried to guess when they would cross.
So the days went now.
Then Richard Norling went from Malmö FF to Brann, and Malmö was left without a coach. One day Åge Hareide's phone rang. In the following years, he made history, twice in the Champions League with Malmö, and then led Denmark to the World Cup. There was no way.
And now he has been a Rosenborg coach for a year. And will you give up – again?
– My knee, play around. But it's mostly that I look at the birth certificate. I have been in football for 50 years, I have been a coach abroad for 11 years. You know, right after I said yes to Rosenborg, I got an offer to lead the Icelandic team …
– Much …?
– Yes, but it was never relevant to break the contract with RBK. Then he says more:
– You know? When I got to Denmark, Sweden and Denmark had met in the playoffs. The winner wanted to continue with his national coach, the loser came to change. So it could have been Sweden for me, but Denmark lost, Hareide smiles and has to laugh a bit at the fate that has taken him to so many places he had never dreamed of.
He points out that one of the things he is most tired of is "hotels and airports." Therefore, prefer a car as much as possible. There you can work, on the phone, or relax and enjoy music.
– I asked Trond Henriksen (the assistant in Rosenborg), who has also been with us for a long time, if he could find out how much time we have actually spent in travel and airports. There will be a large number, but now much of it is over, Hareide says.
But one plan is Argentina, one of the few countries he has never visited, and one of soccer's hottest rival settlements: Boca Juniors versus River Plate.
– Heard a lot about it. And I'll go there in 2022, it definitely already is, otherwise I have no plans, says Åge Hareide.
– What if you call a big club or the possibility of taking over a national team? Can you say no if restlessness has taken hold of you?
– No, now you have to give up. I ended up as a soccer coach after this season …
Åge Hareide smiles.
On Sunday he leads Rosenborg against Sarpsborg in 18 on Discovery +.

www.aftenposten.no