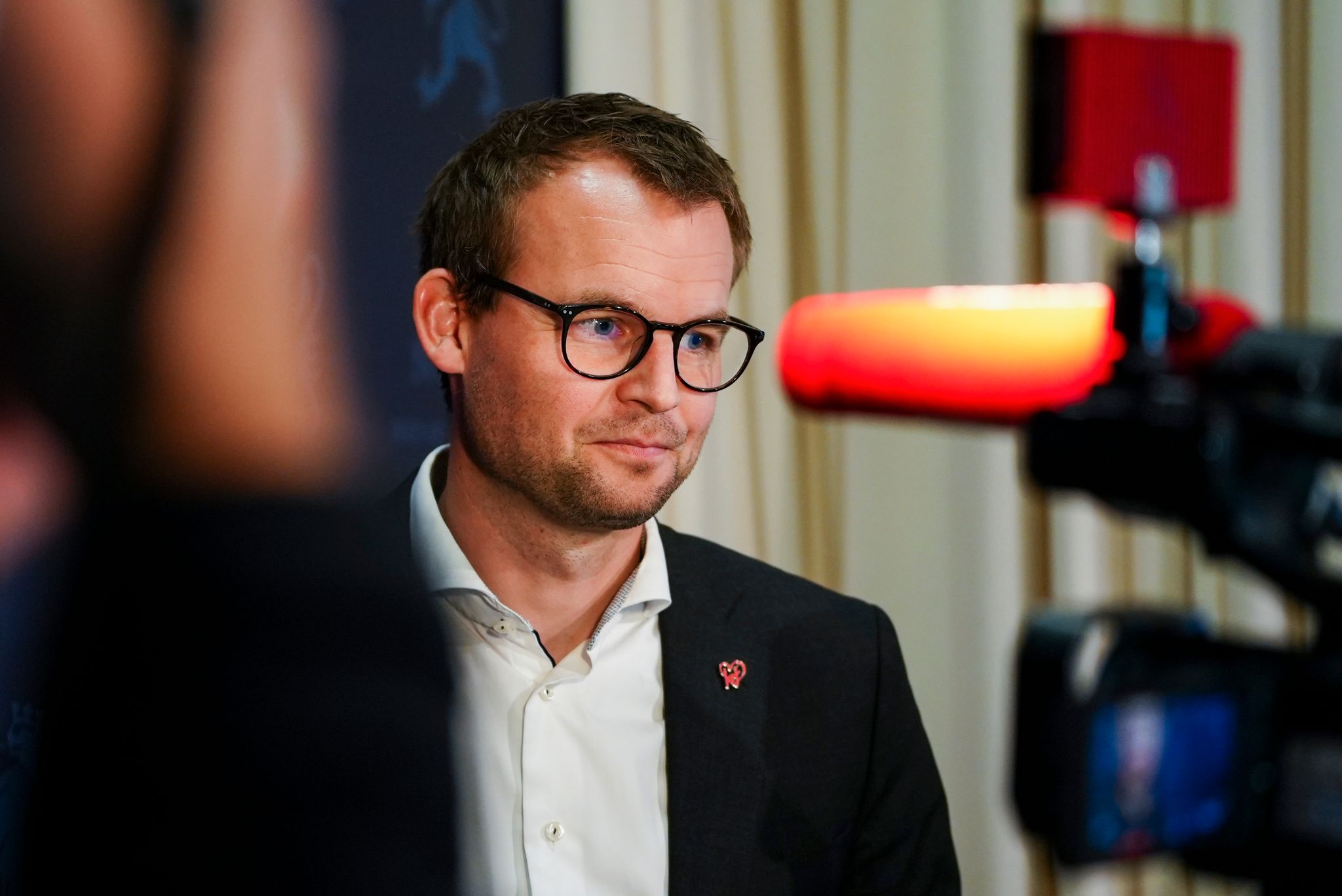 Pressure on KrF leader Kjell Ingolf Ropstad is mounting ahead of Saturday's press conference. Several party colleagues want a debate about their position in the party.
Saturday's 2pm press conference will be Ropstad's second since Aftenposten's revelation that the KrF leader has taken active steps to avoid taxes on passenger housing in Oslo.
Kjell Ingolf Ropstad also held a press conference on Friday morning. There he apologized and admitted that he had made a mistake, saying that he would continue as party leader and minister.
– It was a mistake, and I apologize, he said about the tax plan.
also read
Can you really sit still?
Since then, several local team leaders at KrF have expressed great disappointment with their leader, with some expressing a desire for a management debate. Group leader Erik Næs in Skien KrF has said that no longer confident to the party leader.
– We are a feast of courage, especially for the weak of society. So we can't go downhill skiing between the rules like Ropstad has done, Næs said.
Not many days ago, party veteran Thorild Brandsdal said she didn't think there would be a big leadership debate in the Christian People's Party. Now she turned around.
– I think it will be a round, he told Aftenposten on Friday. Brandsdal has sat in the Storting for the party for the past four years and was mayor of the KrF Vennesla stronghold for 18 years.
– It's a serious situation. He admitted deliberate tax planning, he added.
According to the Dagen newspaper, Vestland KrF sat down in an emergency meeting Friday night in which Ropstad was the subject.
"We have discussed all aspects of what has come up," county leader Morten Helland tells the newspaper.
In a survey The friend of the fatherland has done among the leaders of the local KrF teams in Agder, there is only one who expresses full confidence in the leader of the party. Most have not concluded.
Central links in the oriented party
Ropstad has also received sympathy and support from several, including county leaders in Møre og Romsdal and in Rogaland.
Among KrF party leaders and ministers, in addition to Ropstad himself, only the second deputy party leader, Ingelin Noresjø, has so far commented on the Ropstad case.
For Our country On Friday, Noresjø said that she and key party members were informed that there would be news related to the Ropstad housing case.
Solberg learned of the case through a request for access.
Prime Minister Erna Solberg (H) first learned of the case on Sunday or Monday of this week in connection with the submission of access requests from Aftenposten to the Prime Minister's Office (SMK).
He also had to answer a large number of questions from the press about the case on Friday. When asked directly if Solberg trusted Ropstad as Minister of State, he replied as follows:
– Experiment that you sincerely regret what happened and that you went into oblivion when you thought it did not mean anything. We must be careful with those things.
In contact with the Tax Administration
Friday's revelation added to earlier information that Ropstad was registered with the parents in Agder, thereby obtaining free accommodation for travelers in Oslo.
Ropstad is in contact with the Tax Administration to pay what it owes. Ecocrime announced this Friday that they are also in contact with the Tax Administration, which is investigating the case in the usual way.
On Friday afternoon, Økokrim's boss, Pål Lønseth, stated that if the agency finds it relevant, they will contact the police. If they do, Økokrim and the Oslo Police District will evaluate further treatment.
Commentator: Should have gone
Several major newspaper commentators and editors believe the limit has been reached for the Krf leader.
– It's not enough to be sad. Kjell Ingolf Ropstad should have resigned. It doesn't help with motivation when judgment is lacking, writes Bergens Tidenes political editor. Eirin Eikefjord.
"Below the confidence limit" writes the largest newspaper in Ropstad's hometown Agder, Fædrelandsvennen, in a leadership position.
– Now Ropstad must rebuild its own confidence while rebuilding KrF. It seems like an impossible task right now, he writes the journal.
Also editor of Dagen Vebjørn Selbekk ask if there is any confidence left.
– Now it is difficult to imagine how he can continue as party leader, writes Selbekk.
Editor-in-chief of our country Bjørn K. Bore writes that Ropstad and his advisers "should be unusually confident that it is the best for the party," he continues.
– If junior turns green with the boys' nice white pants, the race is over. This is a type of stain that never goes away, writes Bore.

www.aftenposten.no