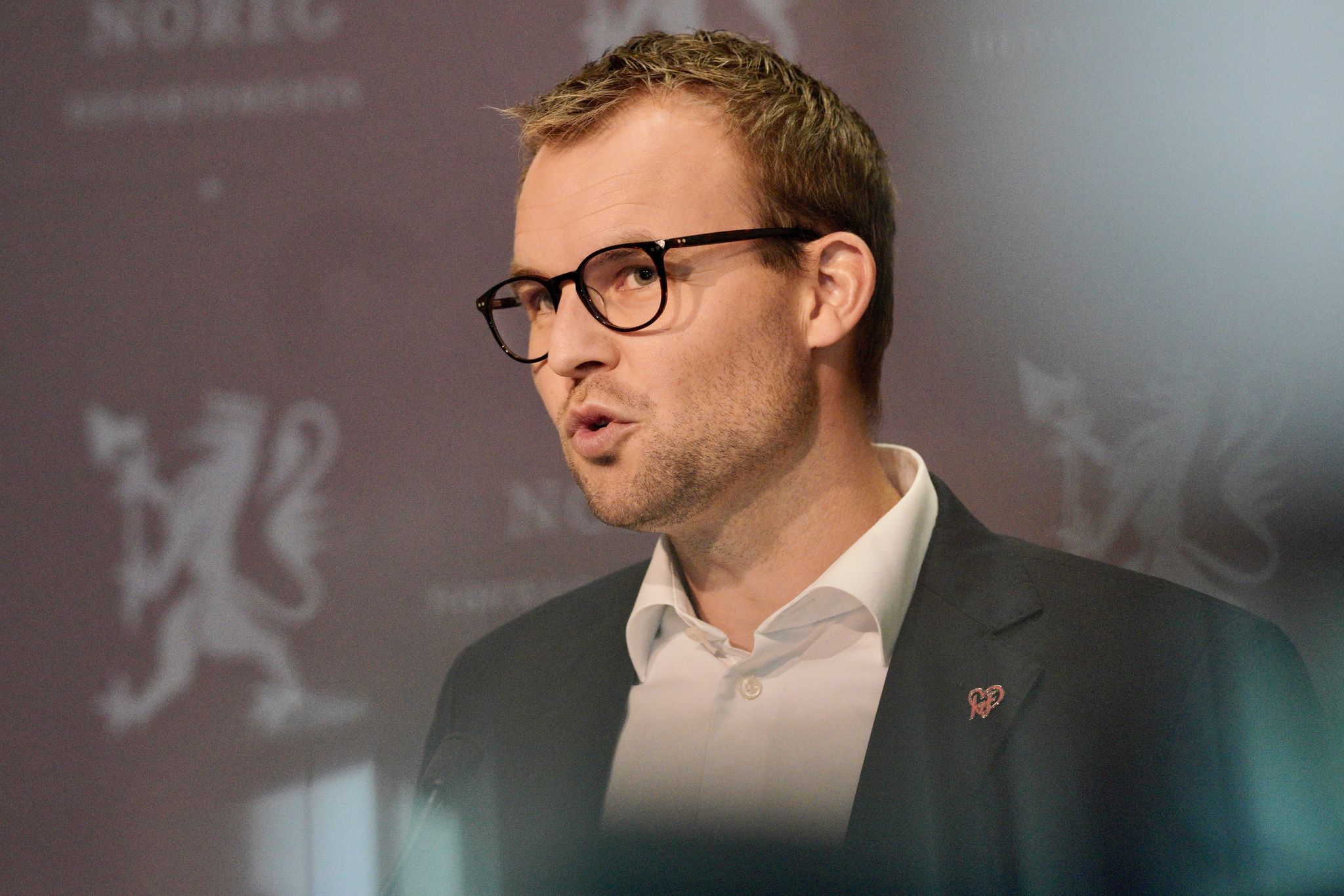 Kjell Ingolf Ropstad resigns as KrF leader and minister, he announced at a press conference on Saturday.
Watch the press conference live from 2 pm Aftenposten continually updates the case.
Aftenposten revealed on Friday that Ropstad took active steps last year to avoid paying taxes on the prime minister's residence. He said he covered his parents' household expenses, but never paid a penny.
Thus he avoided a tax bill of 175,000 crowns. Ropstad has admitted and regretted making plans to avoid taxes. At a press conference on Friday, he apologized for the case, but said he would continue as party leader and minister. On Saturday he called a new press conference.
– The last 24 hours I have had the opportunity to breathe, take a step back, evaluate the situation of the party, my loved ones and myself. I have experienced the attention of my fellow players in the last few days. I want to thank you for that.
Ropstad said that on Friday evening he announced to the party leadership in KrF that he wanted to resign as party leader.
– The right thing for the party now is for someone else to take over as party leader. I will resign as leader as soon as the party is ready to elect a new leader.
He also resigns as Minister of State
Ropstad says he also wants to resign as Minister of Children and Families. He has held that position since January 2019.
– Yesterday I contacted the prime minister and asked him to make three of them ministers of state. She got it and I would like to thank Erna Solberg. It has been an honor to be in government.
It was a heavily influenced Ropstad who met the press.
– It is sad to resign as leader of the party and as minister. So I am very grateful to have good people around me.
This week, Ropstad was re-elected as Agder's parliamentary representative. He says he will spend the next four years rebuilding trust.
– Trust is not something that I can demand, but something that I have to earn. I want to work as hard as I can for KrF politics and Sørlandet for the next four years at the Storting.
also read
Finally came the sincerest apology, writes Therese Sollien
More revelations
Kjell Ingolf Ropstad lived in the capital even before he was elected to the Storting, but he got an apartment in the Storting at state expense because it was still registered in the children's room in Agder.
He never paid the rent or other expenses for his parents' house. At the same time, he had a house in the municipality of Lillestrøm for five years, which he rented.
Ropstad has had free accommodation for travelers from 2010 to 2020. It only taxed the prime minister's residence in 2019. Last year, it took active steps to avoid having to pay taxes for the apartment, which is in a trendy area of ​​Frogner.
Tax authorities have stated that politicians who live at home for free must pay taxes on the benefit of having free suburban housing.
Aftenposten's calculations show that Ropstad has paid at least NOK 680,000 since 2010 for a small tax on travelers' homes.
Central for the choice of the route
Ropstads was first elected to the Storting in 2009. But he already met as deputy representative in 2006. He then became the youngest KrF ever to meet at the Storting.
It was given a central role when KrF in 2018 had to decide whether the party should cooperate with the left (Labor and Social Democrats) or with the right. It was then party leader Knut Arild Hareide who took the initiative for KrF to make that decision.
Ropstad became the "army commander" of the blue side, who emerged victorious from the fateful KrF meeting in October 2018. Ropstad succeeded Hareide as party leader, and in January 2019 brought KrF to the Solberg government.
Since then, Ropstad has been the minister of Children and Families in the government.

www.aftenposten.no