LAVAZÈ (VG) Some of the athletes on the national cross-country team share much of their training on the Strava training app, while others will be more reserved.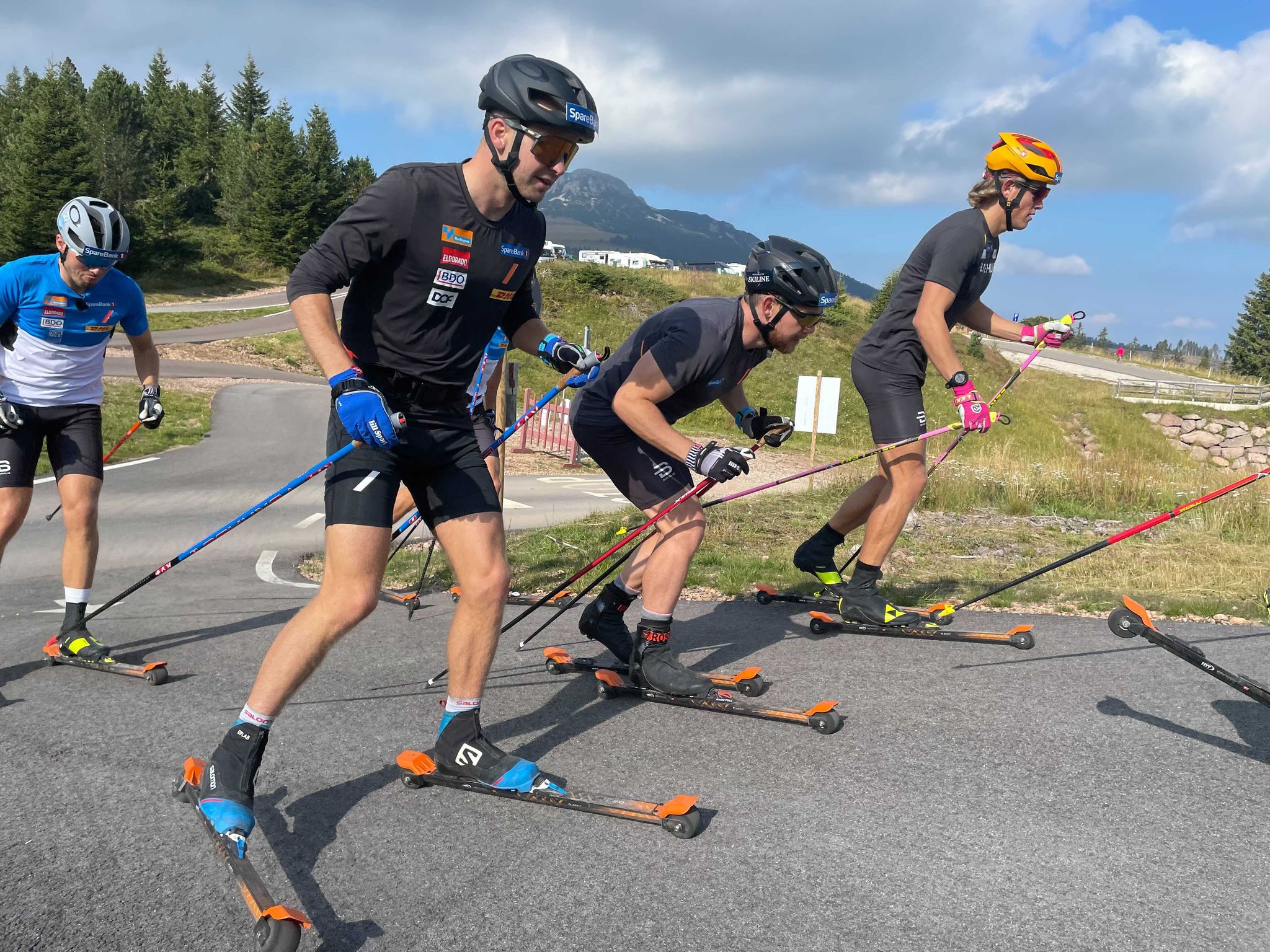 Aftenposten collaborates with VG-sporten. Therefore, as a reader of Aftenposten, you also get articles and services created by VG.
– Some of us are very anxious. I think it's fun to post. As everyday life has become digital, it can lead to younger athletes getting a feel for what is needed and what the best of them do, Sjur Røthe tells VG.
The world champion 30 kilometers from Seefeld is one of several that offer information on daily training on Strava. It is an application in which you post sessions and see how others train.
also read
The newcomer surprises Nossum: – Dumb with admiration
– Guys like Strava. It is a social gathering place for many of the boys and their social circle of running backs who are not on the national team. I see and hear that it is popular. But if I realize there is more written on Strava than in the training log, I get a yellow card, says speed trainer Arild Monsen.
Røthe, Hans Christer Holund, Erik Valnes, Håvard Solås Taugbøl, Pål Golberg and Harald Østberg Amundsen are among those who have shared training this fall.
– I think you've gone too far. There are more people who are more concerned with lying down on Strava than going to the shower after a session. I think it's a bit fascinating and it probably motivates someone to train, but I like being a bit reserved more, says Emil Iversen.
Trøndelag is not on Strava.
– I count the podiums in the World Cup and the medals, not the average speed and altitude. After my career, I would rather take Strava out. I understand that it can be motivating, says Iversen.
Johannes Høsflot Klæbo and Simen Hegstad Krüger are also not positive about the application.
– It doesn't make sense for me to post on Strava. I don't really see what I can get in return, says Klæbo and smiles.
– I've been a bit close, but I haven't posted much. It's a fun app, but I like to have some secrets, says Krüger.
Valnes is trying to recruit more teammates on social media.
– I think Iversen is a bit slippery. Maybe you suddenly get an account. I think it's fun to see what people do. So I don't think you reveal the training, because there are a lot of numbers that we don't publish, says Valnes.
also read
Klæbo convenes federations and the Olympic Summit in the China debate
Coach Eirik Myhr Nossum, who is himself active on Strava, believes that the app can come in handy when they are meeting in unfamiliar places, as it can search for frequently used routes in the area. He has no problem with athletes being open about training.
– There are very few secrets in what we do. It's okay. We train an average of 3.5 hours a day in such meetings, Nossum says.

www.aftenposten.no