Taxi company Viggo requires drivers to use emission-free cars to use its platform.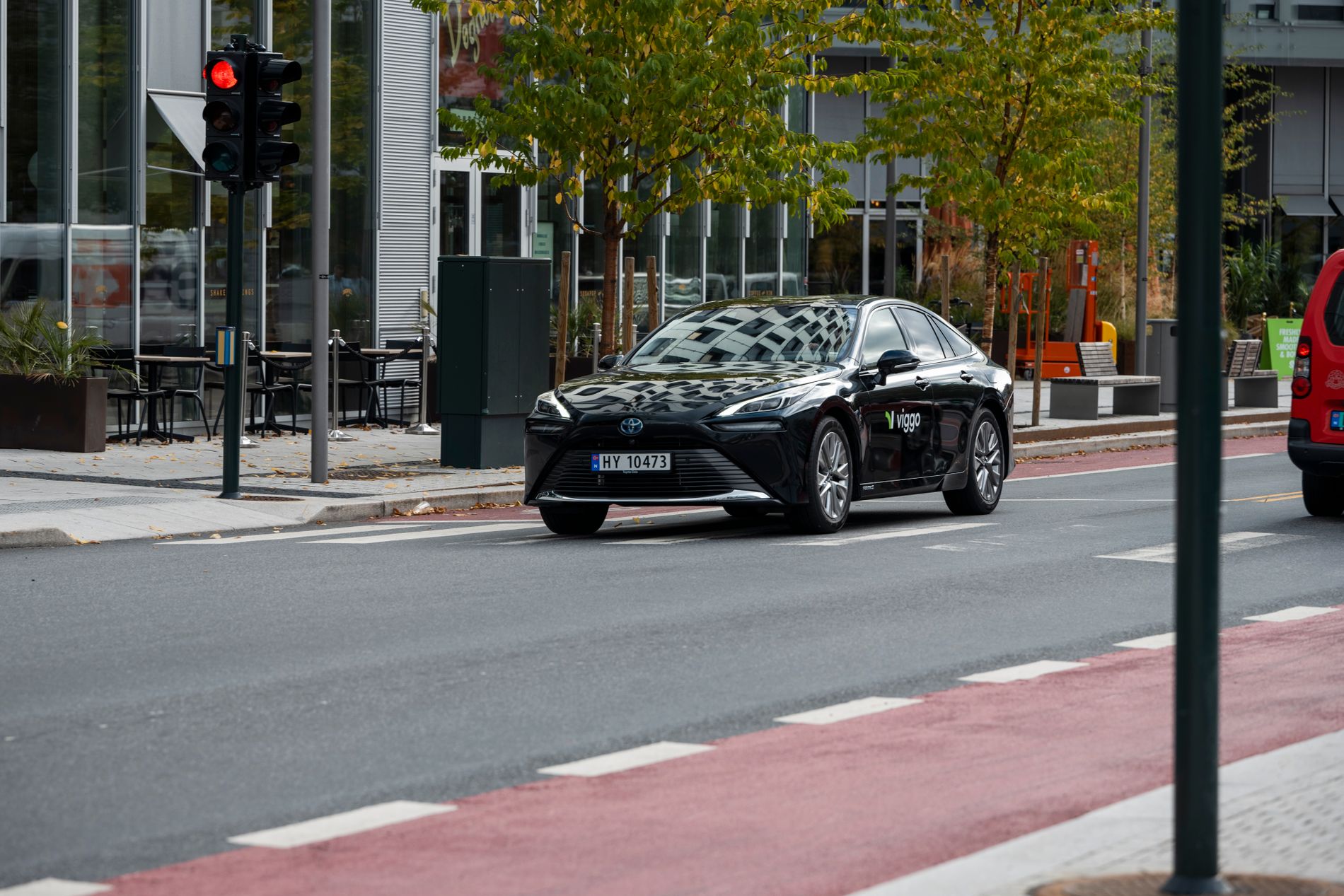 – This is the beginning of a hydrogen revolution for the taxi industry.
Here's what Viggo CEO Joar Tenfjord says about the company's first hydrogen taxis, which Tenfjord says are also the first of their kind in Norway.
– There is a great desire among customers for climate-friendly solutions and Viggo is proud to have Norway's first hydrogen taxi on the road, he adds.
Basically, the Danish company has three cars that are in business this week, and another five that are on the way, Tenfjord reports to E24.
also read
This awaits the industry leaders of the new government.
100 emission-free taxis
Oslo has adopted zero emissions for the taxi industry by 2024, but the pace must pick up. As of May 2020, 88 of the 1,780 taxis in Oslo were emission-free, according to the municipality's budget for the current year.
Viggo started in Copenhagen in 2019 and has a fleet of exclusively emission-free cars. In addition to the Danish capital, they also have cars in Aarhus and are now launching in Oslo, where they already have about 10,000 users.
Read on E24 +
Hydrogen, the fuel of the future?
By next summer, the goal is to have 100 zero-emission taxis in Oslo. How many of them run on hydrogen is more uncertain.
– Now we test a bit, and then we have to see how it works. They will build more charging stations in Oslo, so it is clear that if we see that it works well then we can supplement with more, he says.
– We demand that partners have electric or hydrogen cars, in exchange for being allowed to use our technology later. So we defend marketing and that kind of thing.
also read
Reader input: The fight for the climate is more than wind power and Norwegian nature
Will build service stations
The first hydrogen cars of the Danish company are of the brand Toyota Mirai, with a range of 650 kilometers, and a tank that can be filled in 3-5 minutes.
– Hydrogen cars are good because they have a good range, and also do not consume much energy when idle, and they do not emit anything, says Tenfjord.
In the Oslo area, there are currently only hydrogen filling stations at Lillestrøm and Høvik. Viggo now expects significant development in the future, and the company is also seeking a plot in Oslo to install so-called hyperchargers.
– We are happy to be in Norway, which is a pioneer country that is reflected in the rest of the world. Many people view Norway as a laboratory, and it is incredibly fun to participate in ecological change in the pioneering country of Norway, says Tenfjord.
Before the company expanded into Norway, a double-digit amount of millions of crowns had been invested in the company, he writes Finansavisen.
However, Viggo lost 1.4 million Danish crowns in the year of start-up, according to the newspaper.

www.aftenposten.no