Despite high electricity prices, Norway has exported less electricity so far this year than the average for the last ten years. – The cynical approach among producers, I don't think I will find it, says Knut Lockert at Distriktsenergi.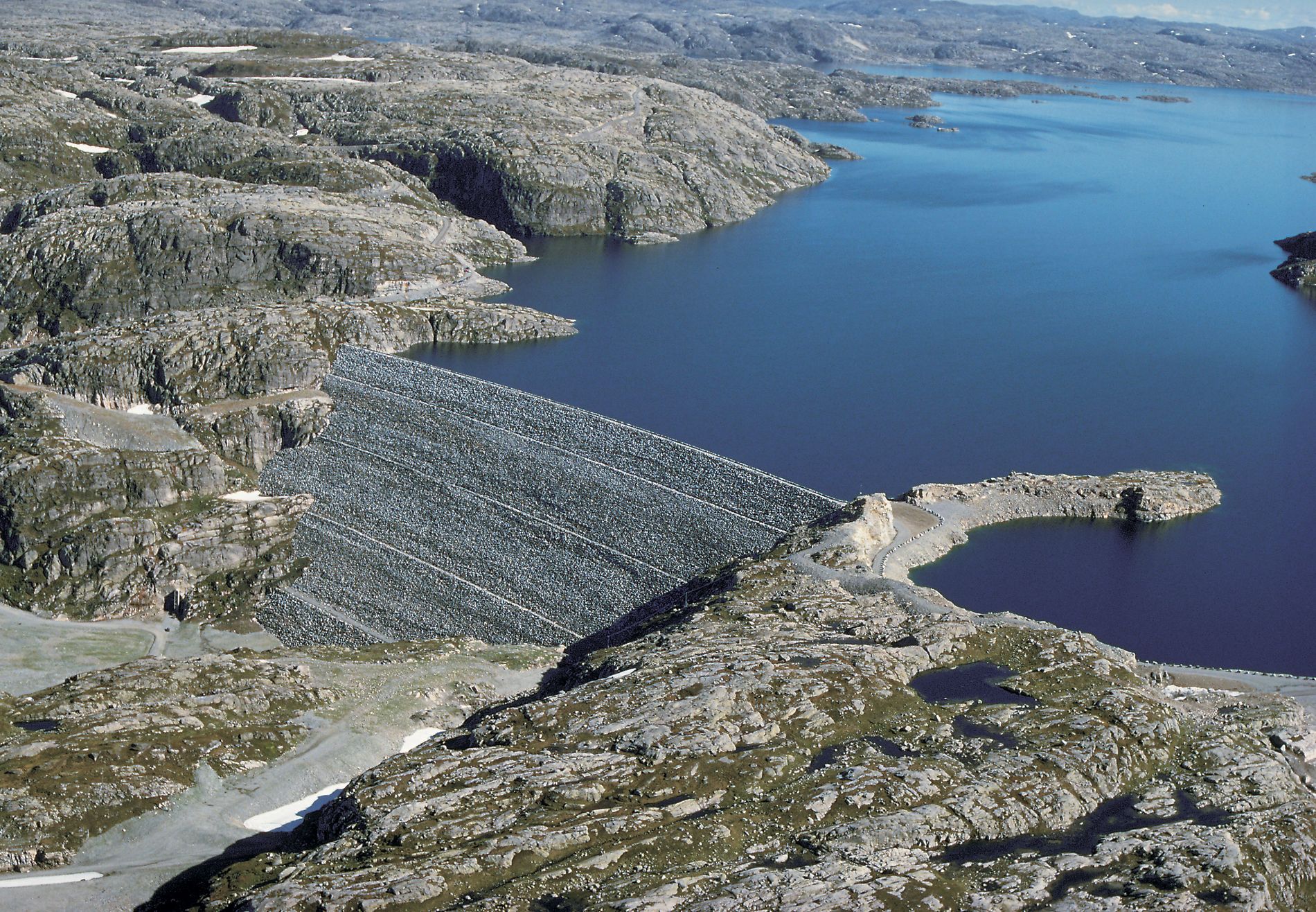 The price of electricity in southern Norway is unusually high and has been above one krone per kilowatt hour for most of September, ahead of grid rental, tariffs and surcharges to power companies, according to the exchange of Nord Pool electricity.
In the comment and comment field to E24, readers express concern that Norway exports too much electricity and that the water reservoirs are draining too much.
But electricity exports so far this year are not unusually high.
Since the new year, net exports have been below the average for the last ten years, according to figures taken by network operator Statnett's E24.
Norway has exported a net 10.8 terawatt hours (TWh) from January to the end of August. The exchange varies greatly from year to year, but the average for the last ten years is a net export of 11.1 TWh.
– Exports in 2021 have been quite normal, I would say. Exports so far this year are at the same level as last year, when electricity prices were at an all-time low, while prices are now at a record high, says communications director Henrik Glette at Statnett a E24.
Big differences in Norway
Statnett is responsible for the operation of Norway's 17 electrical connections to other countries, including four foreign cables to Denmark, one to the Netherlands (Norned), one to Germany (Nordlink) and one to the United Kingdom (North Sea Link). Norway also has overland power lines to Russia, Finland and Sweden.
– There are unusually high gas and coal prices in Europe, and CO2 prices have risen more than many experts had thought. It also affects electricity prices in Norway, says Glette.
There are also large price differences internally in Norway.
Norway is divided into several electricity price areas and there is limited transmission capacity between some areas. This contributes to prices in central and northern Norway currently half the price level in southern Norway.
– A weather-based system
The net export of electricity from January to August in 2021 is roughly at the same level as last year, but higher than in 2019, when Norway ended up being a net importer of electricity.
Knut Lockert is a director of District Energy, which represents energy companies in the districts. He believes that it is not the greed of the power companies that is behind the fact that Norway has exported a lot of electricity this year.
– It is difficult to plan a dry or wet winter, so companies use general approaches. It's not the case that production is booming right now, it's the wrong way to look at it, Lockert says.
– But companies have sold on what they usually do, and if it is a dry year, they can raise prices. This is a weather-based system where it is difficult to plan 100 percent. So the cynical approach among the producers, I don't think you'll find it, he says.
He points out that Norway has had some surplus in electricity exports for many years, except in 2019 when we were importers. If electricity consumption continues to rise, you fear several periods of high prices, especially in dry years like 2021.
– The big question of energy policy now is whether we can establish new production to meet the growing need towards 2030-40-50. Otherwise, we can become a net importer of energy and prices can be high over time, Lockert says.
Little water in the reservoirs
E24 has received feedback from readers that Norwegian water tanks are less full than usual. This is correct, based on NVE's water reservoir statistics.
The water tanks are now 65 percent fullWhile the median at this time of year for the past ten years has been 82 percent. At the same time, last year, magazine fill reached 91 percent.
– Isn't it unfortunate to export as much as last year when the fill rate in magazines is only 65 percent, compared to 91 percent a year ago?
– There have been exports throughout the year so far this year. Power producers dispose of their power based on the price and demand picture they see and the development they expect, both in terms of demand and water supply for the reservoir's power plants, says Glette.
Figures from Statnett show that Norwegian energy exports decreased dramatically from July to August this year, in contrast to last year when the energy industry increased exports during this period.
1.17 TWh of energy were exported in August this year, compared to 2.4 TWh at the same time last year. Also so far in September, exports are lower than at the same time last year, according to Statnett data.
– Again, it is the same factors that influence, with supply and demand both in Norway and in the countries around us, says Glette.
– Very dry summer
Energy producers control their production according to the demand and the amount of water in the reservoirs. During the thaw and during periods of rain, they must also ensure space in the reservoirs to prevent flooding, notes the NHO Energi Norge association.
– Now we have left behind a very dry summer with little wind, both in Norway and on the mainland, which has driven up prices, says E claim Heløe, Director of Energy Production at Energy Norway.
– However, if autumn develops as usual, we will be able to import cheap wind energy from our neighboring countries when there is a lot of wind, and keep the water in the reservoirs. This is how we in Northern Europe can use the interplay between hydropower and wind power in a good way, he says.
He says the power companies would likely have postponed some of their production if they had known Norway would have such a dry, windless summer.
– So, theoretically, electricity prices could have been somewhat higher last winter and somewhat lower now. But power companies must take into account the weather forecasts available, says Heløe.
also read
Concerned about big differences in electricity prices: – Unfortunate for both customers and industry
– He must have guarded us
Some of the E24 readers are also skeptical about the energy exchange with Europe, as the high prices on the continent are driving prices up here at home.
However, experts believe that Norway is dependent on imports for periods of time and would have struggled to have enough capacity in a dry year if it had not been possible to exchange energy between countries.
Without access to electricity from Europe, the price of electricity would have been 2-3 times higher in winter than with cables, even with normal rains. according to a 2018 NVE memorandum.
– We must have protected ourselves for several dry years in a row. And if the dry years came, the electricity would be more expensive because we did not have the opportunity to import electricity when the chargers began to empty. The average price would also be higher without cables, Lockert says.
– We have cables since the 70s, and they are important for security of supply. There are very few, if any, politicians who believe that we should not be associated with Europe at all, he says.

www.aftenposten.no