The women's team midfield terrier, Frida Maanum (22), has had a dream start to her professional life at Arsenal.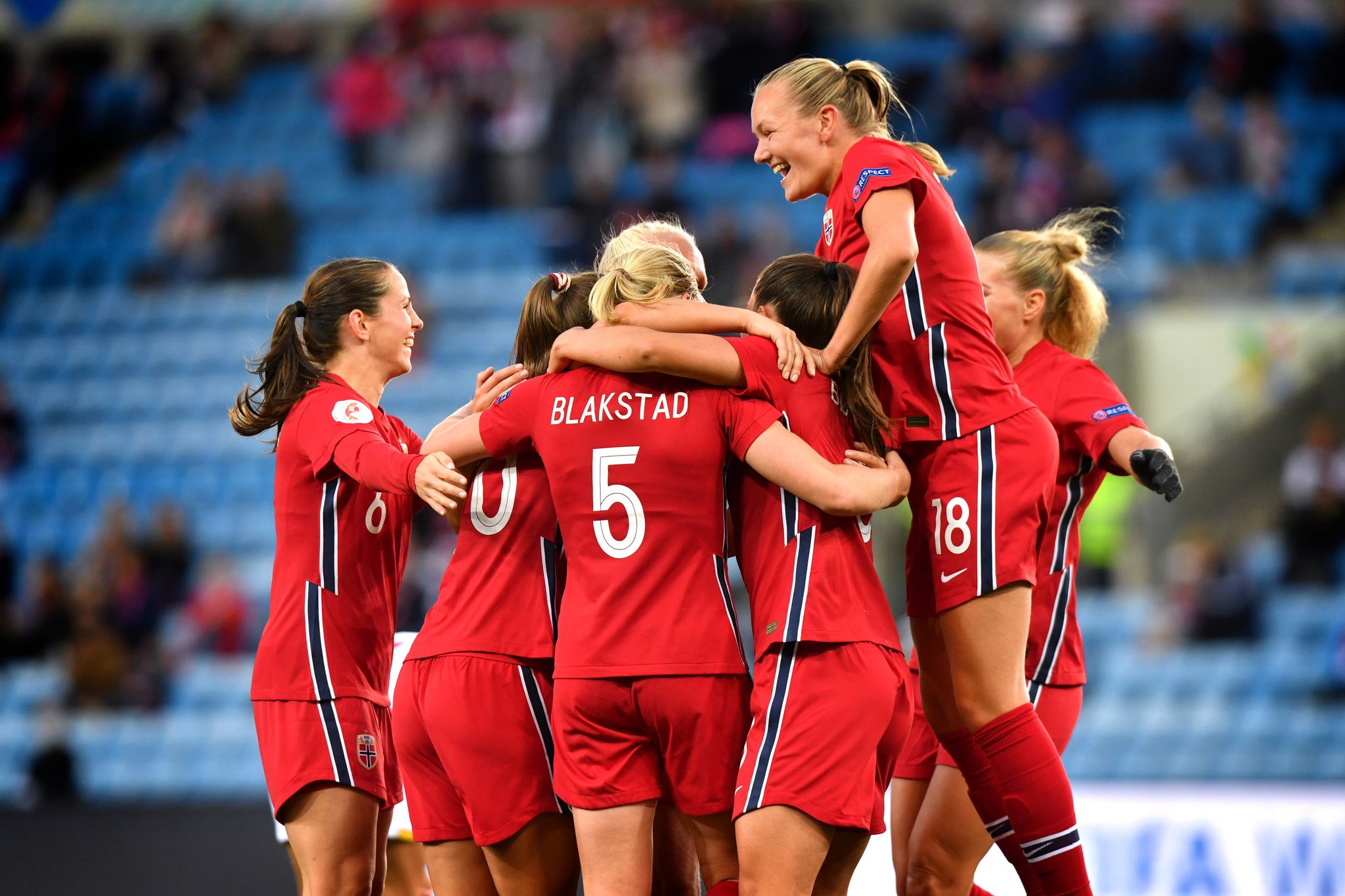 Aftenposten collaborates with VG-sporten. Therefore, as a reader of Aftenposten, you also get articles and services created by VG.
The 22-year-old, who left Swedish Linköping for the London club at the end of July, has played all seven of Arsenal's games in the run-up to the season, in Champions League qualification and in the series. And you still have the benefit of losing a match.
– Couldn't have dreamed of a better start. I have played a lot and they have shown me a lot of confidence. I've done well in training and I've really tried to be myself. It has worked and it is wonderful, says Frida Maanum.
The 22-year-old had several "suitors" this summer, but landed at Arsenal after making a thorough evaluation.
also read
Finally, he bets on Thorisdottir in the role of the dream
– All the elections are a bit complicated because there are many considerations to take, but I am very happy to have ended up at Arsenal. The important thing was what players they have, how they want to play football. They want a lot to have the ball in the team. I look good.
– What has been the biggest difference after the transition from Swedish to English football?
– The difference in tempo is noticeable. There are top-level players in all positions, so you can see the increase in pace in training. At first it was a bit like "oi", but it is incredibly fun to be able to compete with the best every day and feel that you are developing, says Maanum, who played his 39th international game. when Norway beat Armenia in the first World Cup qualifying match and won 10-0.
The director of the national team, Martin Sjögren, believes that Maanum has made a good choice in his career. It went from Norwegian football to the Swedish league when Linköping was a prominent team.
– Excellent
– There he settled down and was very good the last two seasons. It allowed to take the next step. Not everyone works as hard when they change clubs, and not everyone has a choice, but Maanum's career planning has been absolutely excellent, says Sjögren.
Meet Jonas Eidewall, the Swede who took over as coach at Arsenal this summer.
– He was interested in taking Frida to Rosengård when he trained them. He has a good eye for Frida and sees that it fits well with her style of play. Now she can measure herself with better players than in Sweden both in game and in training. It's evolving, and then it's great to see that things are going so well for Frida.
P.S! On Tuesday, Norway will face Kosovo in Pristina in the second qualifying match for the World Cup this fall. The game starts at 7:00 p.m. and is broadcast on NRK2. Here you can follow the highlights live on VG Live!

www.aftenposten.no