Espen Thorsby has seen his son Morten Thorsby (25) make the move from Norwegian wide football to Serie A. He wants a new model of development in Norway.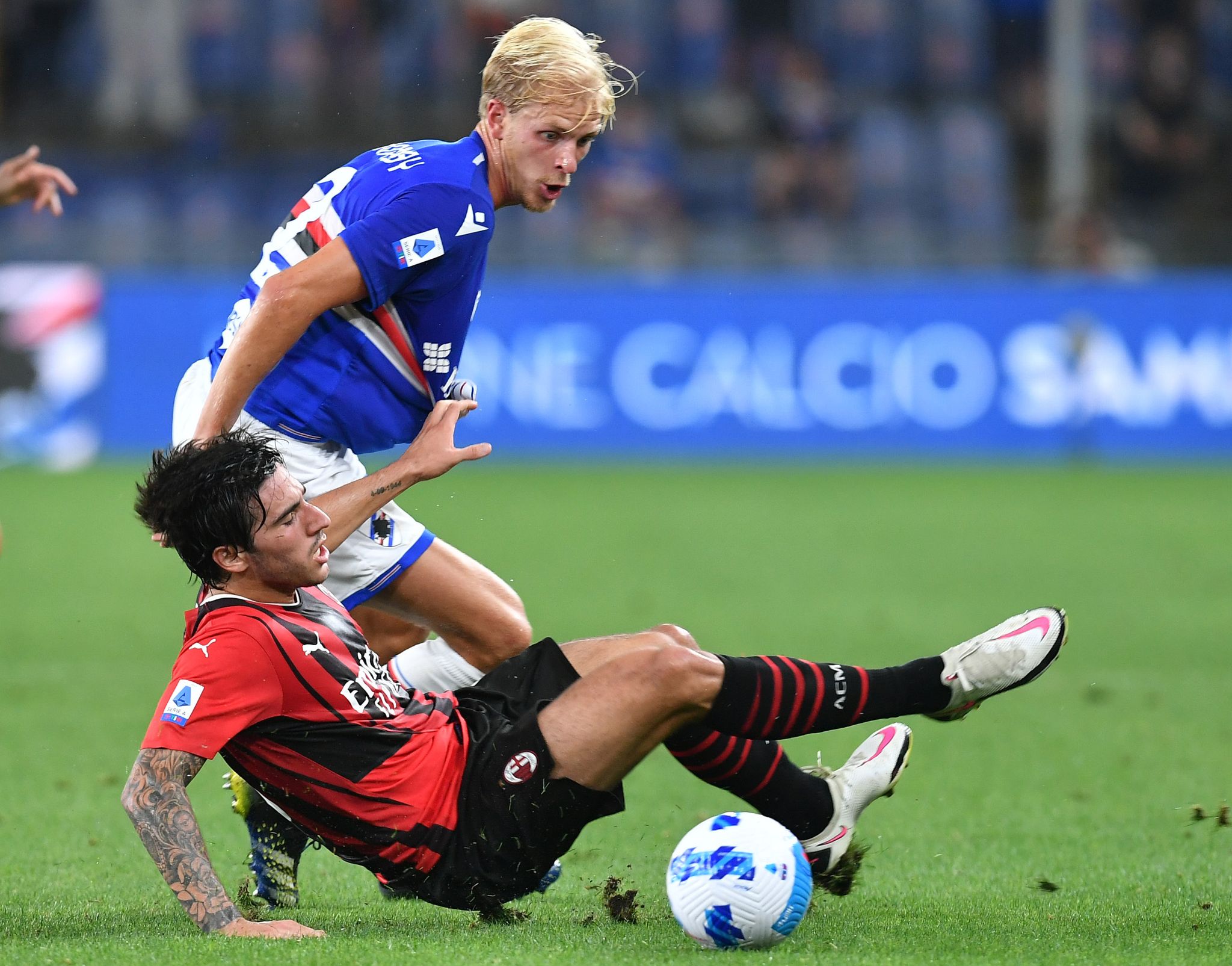 Aftenposten collaborates with VG-sporten. Therefore, as a reader of Aftenposten, you also get articles and services created by VG.
After reading VG interview with Terje Liverød, Father Thorsby claims that the events Liverød refers to are alarming for Norwegian football.
At the same time, he believes that Liverød "shoots uncontrollably in all directions."
– In one thing I agree with him, and that is that Norwegian football must go through a structural change to improve, says Thorsby.
The experiences of his son's career, from children's soccer in Heming and Lyn to livelihoods in Stabæk, Heerenveen and Sampdoria, cause Espen Thorsby to shake his head.
– I have been bothered by the lack of individual monitoring of the players. And it gets worse the better the club gets, he thinks.
Could have been better
Morten Thorsby plays regularly for Serie A Sampdoria, making him a Norwegian rarity.
– Morten has become very good, but I think he could have been even better with more and better individual follow-up before, says the father.
He believes that talent development in Norway works well up to 18-19 years. Too NFF has noted that age-specific national teams are highly ranked in Europe.
In senior football, things go wrong, Thorsby believes.
also read
Fits the Vålerenga style: – I had seventeen contacts with the ball. It's damn small
Therefore, he has started a company that allows players to access a team that follows the individual development of their skills, their physique and their mental strength.
In addition, they help players with injury prevention, energy management, and health.
– We are there for them regardless of club changes, coach changes, bench and injuries. We help them become the best athletes, he explains.
The big stars have realized the need for personal performance teams a long time ago. Cristiano Ronaldo, for example, employs more than ten people to cover his personal development and maintenance needs.
– Who will bear the cost of this?
– In Norway, enough clubs and players must be involved. I think it will give both of them a net economic advantage, that 1 + 1 becomes 3, he says and elaborates:
– Players will be better and clubs will get more from selling and reselling. By investing in yourself, players will reach their full potential.
His own company, Pando Performance, which was established last spring, will combine the agency business and performance teams.
Revenues from the agency's activities will help fund the model.
– Are you an entrepreneur who sees this as a business or is it the motivation to improve Norwegian football?
– He started by improving Morten and eventually improving Norwegian football. However, if we want to survive in time, there must also be some business. Performance development alone, we'll never get rich anyway, he says.
"Experimental rabbits"
Morten Thorsby, Birger Meling, Sondre Rossbach and Iver Fossum are "guinea pigs" in the company.
Thorsby has presented the concept to the Norwegian Football Association and some of the best clubs. He experiences the audition, but the clubs are skeptical because they lose "control" over the player.
– Change is never easy, says Thorsby.
I miss one of the clubs that has been presented with the model.
– We think these are interesting thoughts, but to this day we don't see the need for this. We think we have the necessary experience, says Odd sports manager Tore Andersen.
He does not want to rule out that it may change in the future, but notes that there are "some pitfalls", such as having control over the player load.
Thorsby believes that clubs need to understand that more individual monitoring is needed and that clubs no I can offer:
1. Continuity. – Morten has had ten coaches in his first ten years as a soccer professional. Each with their own philosophy, their own assistant coaches and support staff.
2. Proximity. – The battle to be among the eleven selected generates conflicts of interest and distance between coach and player and between players.
3. Confection. – High-level coaches are measured based on results. Therefore, they focus on team performance, not player development.
– Can there be too many to deal with for players with club, agent and a performance team?
– It's a balancing act, but we shouldn't steal much of the player's time or energy. We add value through analysis, experience, and conversations, not many additional training sessions.

www.aftenposten.no