A crisis at China's largest real estate company is affecting the world's stock exchanges and could affect large parts of the companies on the Oslo Stock Exchange, believes the investment economist at Nordnet.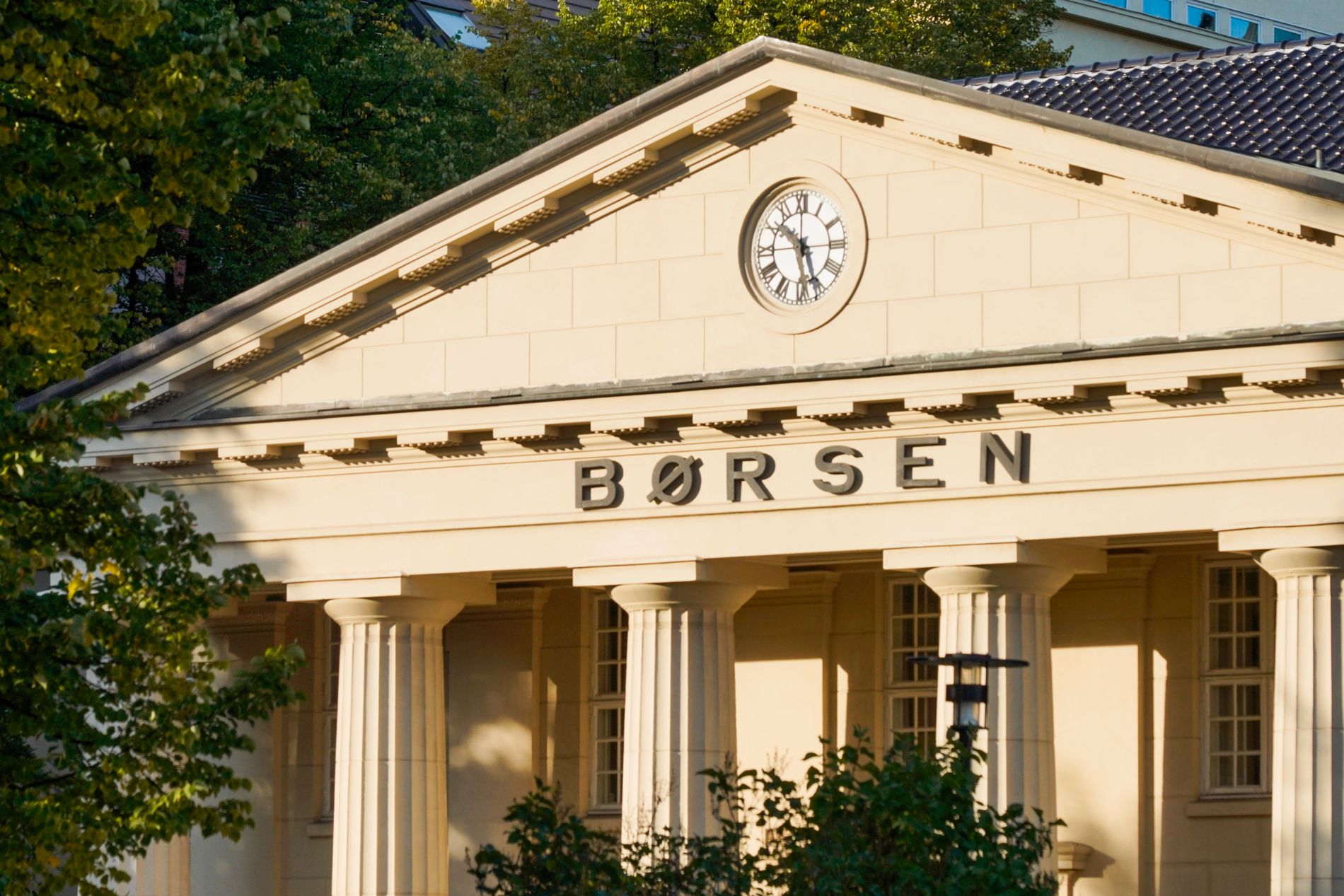 The case is being updated.
The leading index fell 2.56 percent to 1,114.4 points Monday morning.
This means that the Oslo Stock Exchange is heading for its worst day so far this year.
Heavyweights like Hydro, Equinor and Yara drop Monday morning.
The same goes for shipping companies. Among them are Jinhui Shipping, Awilco LNG and Golden Ocean, which are down more than 10 percent. All companies in the Oslo Stock Exchange's shipping index, which is down about four percent, are in the red.
Decline in global stock markets
The stock market crash began last night in Asia, when the Hong Kong stock market fell nearly four percent. Since then, the slide has spread to Europe, where the largest stock exchanges, including London and Paris, have fallen more than one percent.
Wall Street indices also fall in price before opening hours.
Several international media outlets link the decline to the crisis in China's Evergrande real estate, which is in debt. This week, the company has a deadline for its payment obligations.
The company's share has fallen about 83 percent so far this year, and is down a new 16 percent today.
– It is the largest housing company in China, representing a huge number of jobs and consumption of raw materials and thus creating economic value, Nordnet investment economist Mads Johannesen tells E24.
– There is a fear that growth in China will stop and that we will face a debt crisis and a liquidity crisis in the Chinese economy, and lower demand for raw materials.
also read
China's Evergrande troubles can affect you, even without a chaotic collapse
Shipping, oil and banks
Shipping companies and banks are among those likely to be affected by the real estate giant's troubles, Johannesen believes.
– First of all, it is companies that live in China that are affected, including dry bulk transporting iron ore to China. Oil tanks, where the market is already bad, will also notice. Oil companies will also fall if this materializes, he says.
This means that many companies on the Oslo Stock Exchange, which are heavy on raw materials, could be affected, Johannesen notes.
– Much of the Oslo Stock Exchange will suffer more if it worsens.
– A nervous month
The investment economist also notes that September is a "nervous month" for equity markets.
– One reason is that you are going towards the end of the year, where you want to see if companies have reached their financial goals, and if they can convince.
– The second reason is that all the major crises occurred in September and October, says Johannesen.
Among other things, it highlights the financial crisis of 2008 and the falls of the 80s and 20s.
– Perhaps it is also a bit coincidental that a somewhat psychological aspect has taken hold in the market in the fall, he says.
Furthermore, the current decline comes after a period of sky-high levels on global stock exchanges.
– It has historically low interest rates and great stimulus for the market, and if you get bad news at the top, investors can get nervous, says Johannesen.
– The backdrop is a pandemic that has not ended. It's a bit puzzling to consider any economic growth in 2022. All of this is negative for the Oslo Stock Exchange, which is so heavy on commodities and dependent on economic growth.
The stock market debutant rises
Western Bulk Chartering has its first day of trading on the Oslo Stock Exchange and the stock is up 12.67 percent around 10. Kistefos owns a majority stake in the dry bulk company.
In connection with the listing, the company raised NOK 130 million by selling 4.34 million new shares. The price per share was set at NOK 30. By comparison, the stock is trading at NOK 35.22 in the early trading of the first trading day. This corresponds to an increase of 17.4 percent.
Just before the opening of the stock exchange, Idex Biometrics announced that its fingerprint technology will be used on money from China's digital central bank. Union Smart uses its technology to protect Cold Walle Visual debit cards.
At approximately ten o'clock, the stock is up 4.49 percent.
also read
IT firm Link Mobility drops billions in acquisitions
On Monday morning, the price of oil falls 1.02 percent, a barrel of North Sea oil is trading at $ 74.58. US light oil is trading at $ 71.08 a barrel, down 1.15 percent.

www.aftenposten.no