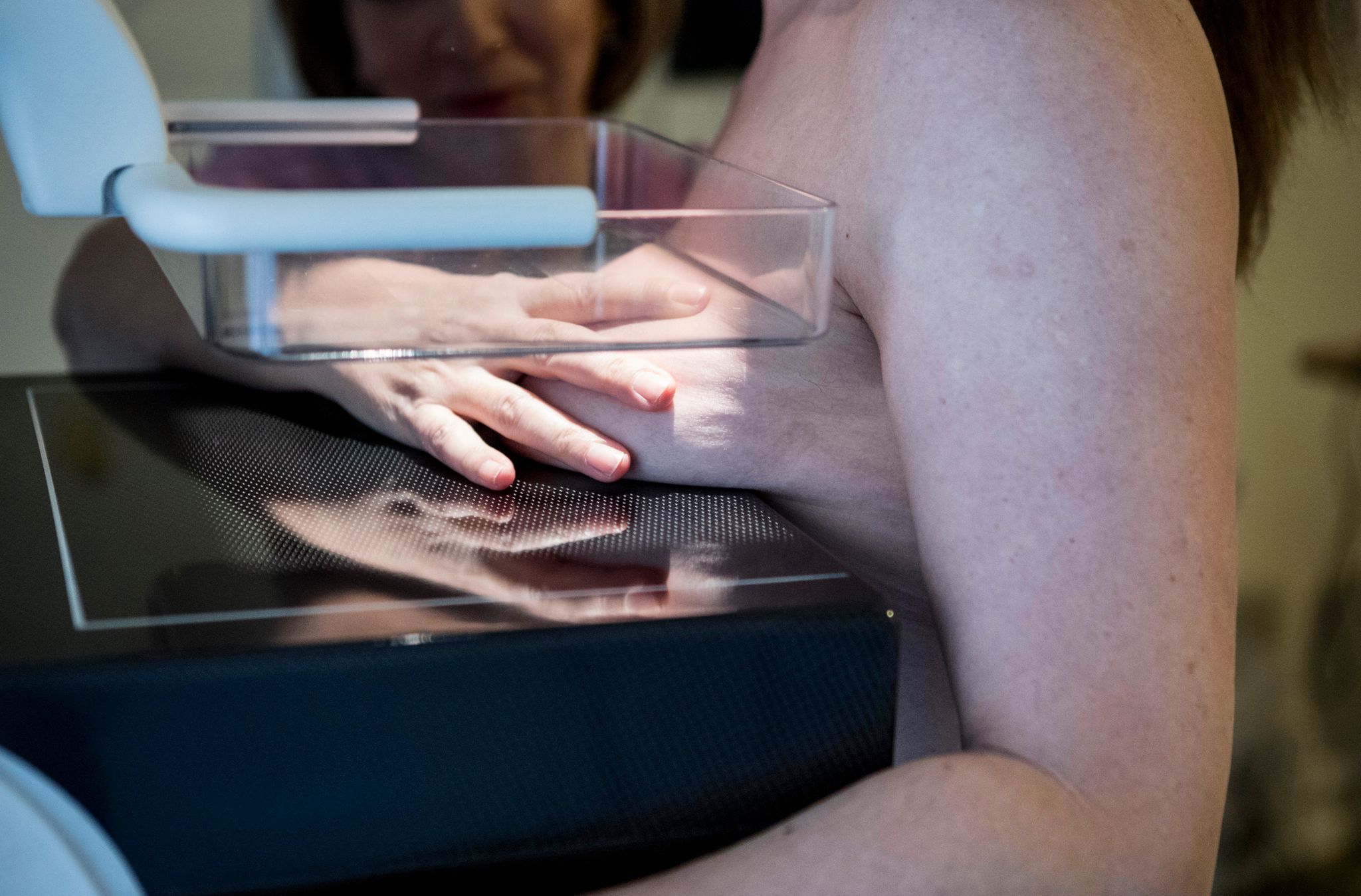 – We have probably never been "relieved" before by seeing high cancer rates, but this time we are, says Cancer Registry Director Giske Ursin.
Statistics from the Cancer Registry show that as many people have been diagnosed with cancer during the pandemic as in the previous year.
When Norway closed, some cancer screening was postponed. Many in the healthcare system feared that many patients would not go to the doctor during the pandemic and that therefore they would not be found to have cancer.
Breast and cervical cancer screenings did not send reminders between March and May 2020.
Last year, 35,515 Norwegians were diagnosed with cancer.

There was a small increase of 536 more cases of cancer over the previous year.
About as many as the previous year
Figures from the cancer registry show that the dreaded decline in new cancer patients has not materialized.
In general, the incidence of cancer is at a level relatively similar to that of 2019.
Slightly concerned about undiagnosed breast cancer
But for women with breast cancer, the picture is different:
Here it was verified 302 less cases from 2019 to 2020.
In 2020, 3,424 women were diagnosed with cancer, while in 2019, 3,726 women were diagnosed.
– We believe that the decrease is related to the interruption of the mammography program for a few months, says Giske Ursin.
She says the worst-case consequences of a delay can lead to cancer being found at a more advanced stage. Then more severe treatment will be necessary and the prognosis may be worse.
– We still hope that this is not the consequence. Fortunately, in many cases, breast cancer develops rather slowly.
– Go to the doctor if you have charcoal in your chest.
The Cancer Registry encourages women who discover breast lumps or changes to contact a doctor. They should not wait for an invitation to a mammogram.
Cervical cancer screening reminders were also suspended.
Statistics show that all gynecological cancers, as well as lung cancer among women, have a clear decrease from previous years, and together these cancers constitute a drop from 2019 to 2020 onwards. 488 cases.
– But we do not know to what extent this is due to the pandemic or if other causes or random variations come into play, and to what extent other causes or random variations come into play, says Ursin.
Among men, there has been a small overall increase in detected cancer. Among other things, there was a small increase in prostate cancer.
– Cancer was prioritized
In the Cancer Registry, the numbers ease them. They believe that statistics show that people have gone to the doctor with their concerns. And Ursin is happy that the health service has managed to diagnose and treat cancer patients despite the pandemic.
– It was emphasized that the diagnosis of cancer and the necessary treatment should be protected as much as possible, and it seems that this has been fulfilled, says Ursin.
Few were diagnosed with cancer at the beginning of the pandemic.
At the beginning of the pandemic, significantly fewer people were diagnosed with cancer. But then the number of new diagnoses spiked during the fall of 2020 and peaked in October and November.
Ursin says that it is good that the delay did not last longer.
– The health service has obviously managed the increase in the fall of 2020, but it is probably a good thing that the recession did not last longer and that the order book did not increase, says Ursin.
The Cancer Registry cannot estimate how much cancer there would have been had there not been a pandemic. But they believe that the total number of cancer diagnoses is roughly the level they would be if 2020 were a normal year.
– How reliable are these numbers?
– These are reliable figures, they are mainly based on results from tissue samples, but with additional information from other independent sources, answers Ursin.

www.aftenposten.no