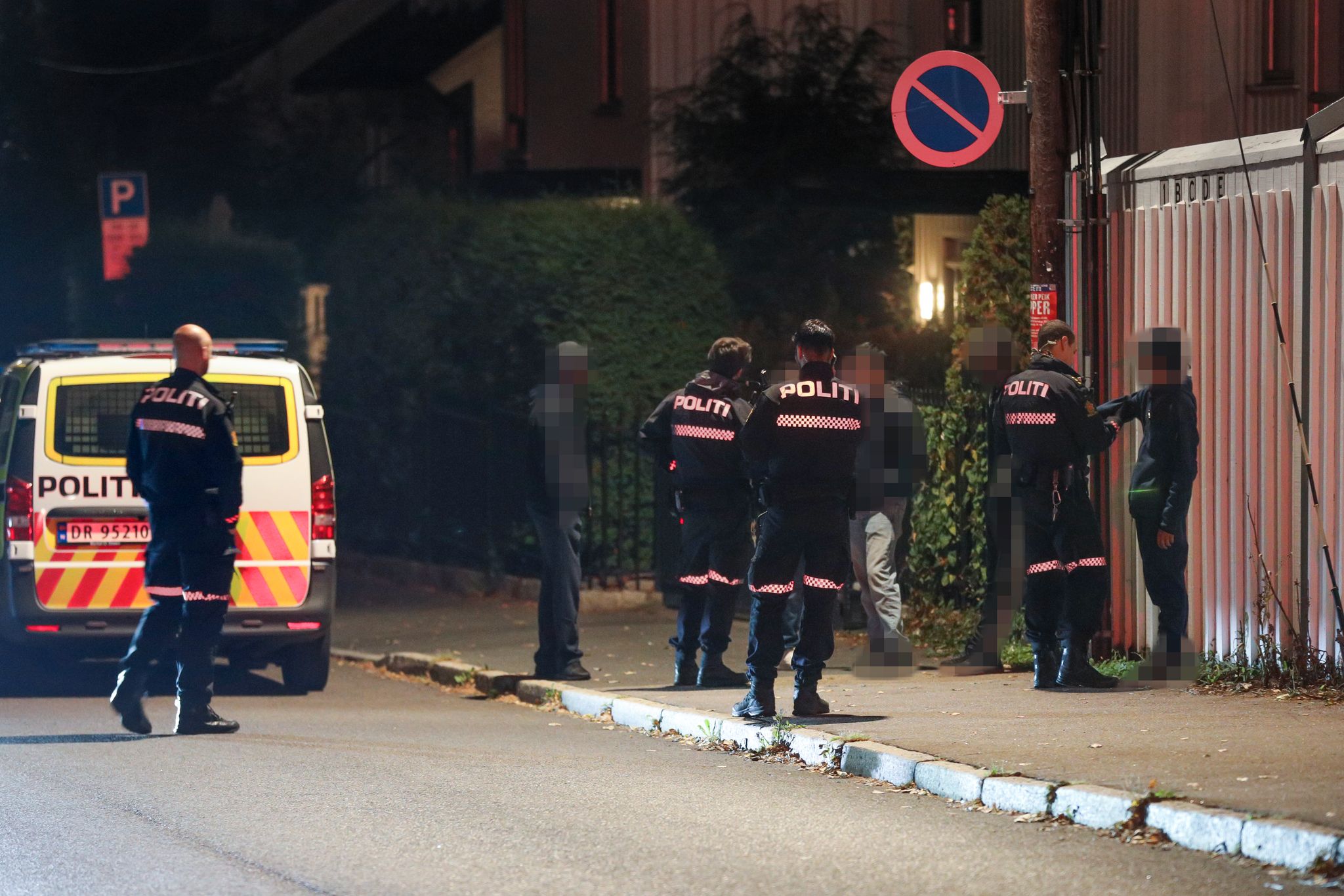 This weekend, there have been as many as eight robberies or attempted robberies in Oslo, several of them related to the western subway, police say.
To the west of Oslo, the youths were threatened with an ax on Sunday afternoon.
At 17:06, the police were notified that one person was running after another with an ax in Makrellbekken, on the border between the districts of Vestre Aker and Ullern. The police moved in and took control of five minors when they arrived at the scene. An ax was also found.
At 10 p.m. Sunday night, Operations Manager Christian Krohn Engeseth told NTB that it was unclear if this was a robbery attempt or if there was a conflict between two parties.
The five minors taken over by the police after the incident are cared for by parents or guardians. The child welfare service is also connected, according to the operations manager. The subway stopped in connection with the incident.
The same perpetrators in several cases
– We have had seven or eight robberies or attempted robberies since Friday afternoon, says crime leader Anders Johnsrud in the Oslo police district to NRK Kveldsnytt Sunday.
also read
Nine people suspected after robbing a 16-year-old in a subway station. Several robberies and incidents of violence this weekend.
He says that the same perpetrators are repeated in several cases.
– We see several of the robberies in context and we think that some of the perpetrators are repeated here. There are young adults, both those who are robbed and those on the other side as perpetrators.
– This weekend, almost all the robberies have been related to the subway lines heading west, or where young people gather on the west side of the city, says the crime boss.
Korsvoll, Borgen and Bekkestua
On Friday night, the police received the first report of the robbery from Korsvoll.
– We received a message from the place at 9:08 p.m. A young man had been robbed, what were described as masked people. The person is also said to have been kicked and pushed, and personal items stolen, says operations manager Gjermund Stokkli at the Oslo police, to Nordre Aker Budstikke.
At the Borgen metro station in Vestre Gravlund, nine people are suspected of having participated in the robbery of a person shortly after 11.30 pm on Saturday night. Soon after, the police declared that they had taken control of nine people on the top of Skøyenveien. For Aftenposten, the police say that all nine are minors.
– They are suspects in the case, but have not been arrested. They are all between the ages of 15 and 17, said operations manager Krohn Engeseth.
One of the young men was in possession of a soft pistol, but has not yet been arrested. Police said they saw this robbery in connection with a robbery on Saturday night. Bekkestua metro station in Bærum.
also read
Nine people suspected after robbing a 16-year-old in a subway station.
Minors cannot be apprehended
Police say they take robberies very seriously. In cases where the perpetrators are minors, the police cannot arrest them, but the child welfare service intervenes.
Thieves are especially looking for expensive jackets, watches or cell phones, according to police.
– Those who are robbed are often a minority and face a small gang. Violence, beatings and kicking are also used, there are also threats, which means that you know where the victims go to school, and so you can come and take them away later, says the crime leader.
Crime leader Johnsrud says there have been no incidents this weekend where a knife was used or serious violence was used.

www.aftenposten.no