STAVANGER (VG) Bodø / Glimt has an extremely tight match schedule for the remainder of the season. Coach Kjetil Knutsen (52) and key players Amahl Pellegrino (31) and Erik Botheim (21) are looking forward to the exciting fall.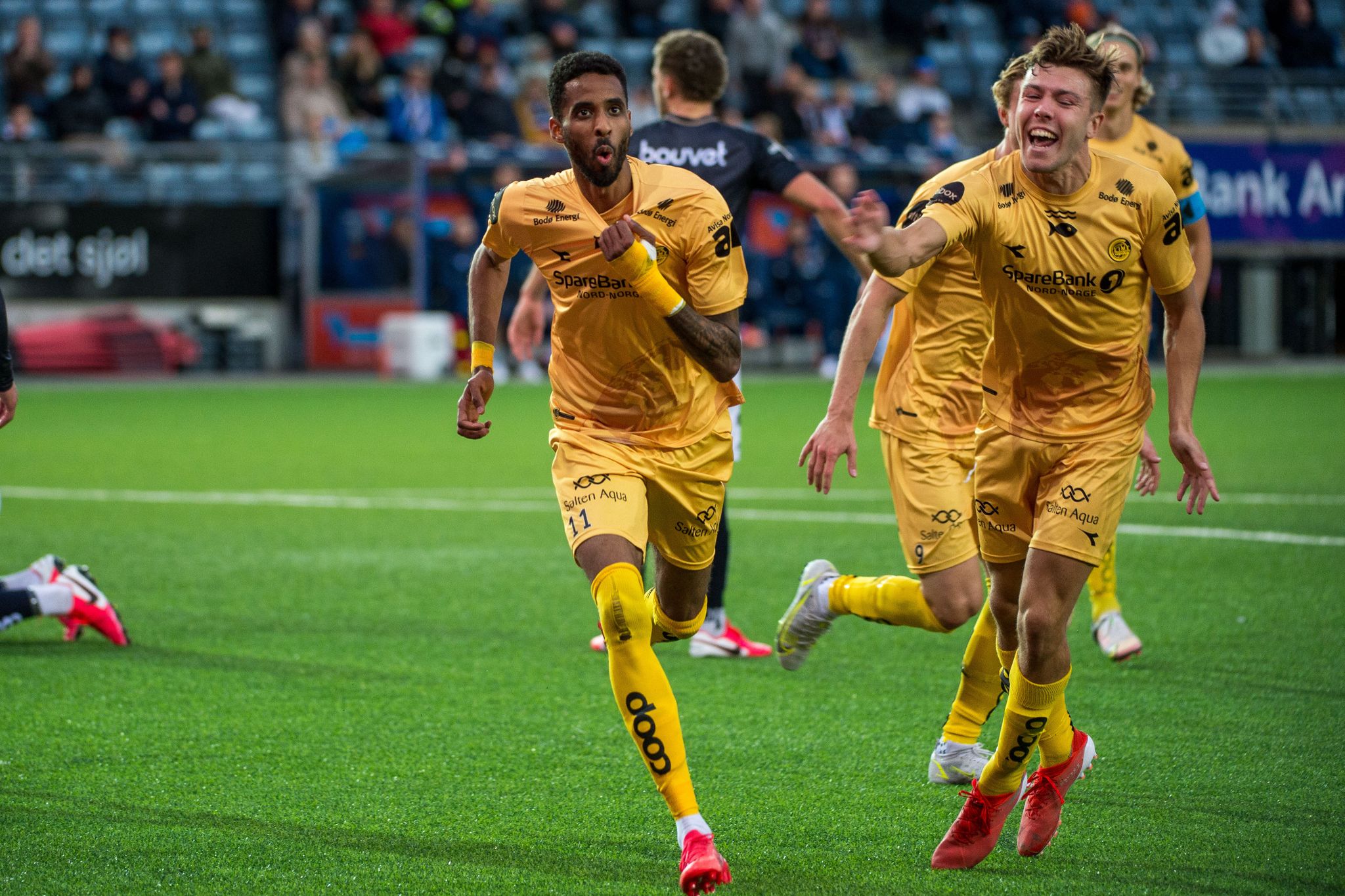 Aftenposten collaborates with VG-sporten. Therefore, as a reader of Aftenposten, you also get articles and services created by VG.
Until the last round of the Eliteserien on December 12, Bodø / Glimt will play 17 matches in all tournaments.
If you count the days that come into the national team breaks in October and November, Bodø / Glimt will play every third or fourth day of the season. Just once is a whole week between two Glimt games.
– The best thing is to play soccer games, says Amahl Pellegrino to VG when asked how he sees autumn.
"We have a lot of games in the fall, and we play game after game and try to improve," Erik Botheim tells VG.
With gold match in the Elite Series, Europa Conference League group stage matches, as well as a cup match, there is a lot of arrangement to prepare for coach Kjetil Knutsen.
also read
See this table: – Close like hail!
He says he is looking forward to an exciting fall.
– We will work on two arenas now, and on Wednesday there will be a third arena as well. It is going to be very fun. We have the opportunity to test all parts of the group in all areas, Knutsen tells VG.
Just three days after the victory in Mot Zorya Luhansk, debutant in the Europa Conference League, was back to the Eliteserien on Sunday for Bodø / Glimt and the best away game against Viking. Ended up with Victory 3-1 for Glimt, which led them to top the Elite Series chart again.
Even though there were only three days between games, Knutsen chose to field the same eleven players from the start.
– I felt it was okay. I always evaluate it and talk to the players. Checked how strong the load is. We always know that we can make changes along the way. For me and for us, there is something about relationships and interaction that weighs heavily in that calculation. That's what brought us down on Viking, says Glimt's coach, adding that there are several players in the back knocking on the door to start games.
– We will be in a series of matches now. I knew we made it back to this fight physically so I challenged them on how tough they are on the head. They answered that.
also read
Flashes at the top of the table after Pellegrino brasse: – That goal was for the lady
One thing that is also interesting about Bodø / Glimt's match schedule is that they have an away game in the series after six out of six group stage matches in Europe. This means that there are many trips in a short time.
– We have thought about it and how to deal with it. We are not allowed to switch away games in the series. There we are in chess mate. We do the best we can, says Knutsen.
The reigning league champion's next trip is to Finnmark on Wednesday, to face second division team Alta in the third round of the cup.
– Our focus is very early on that match. When we land in Bodø, everyone must do their part to be ready for Alta on Wednesday. It will be very tough, says Pellegrino shortly after the game against Viking.

www.aftenposten.no