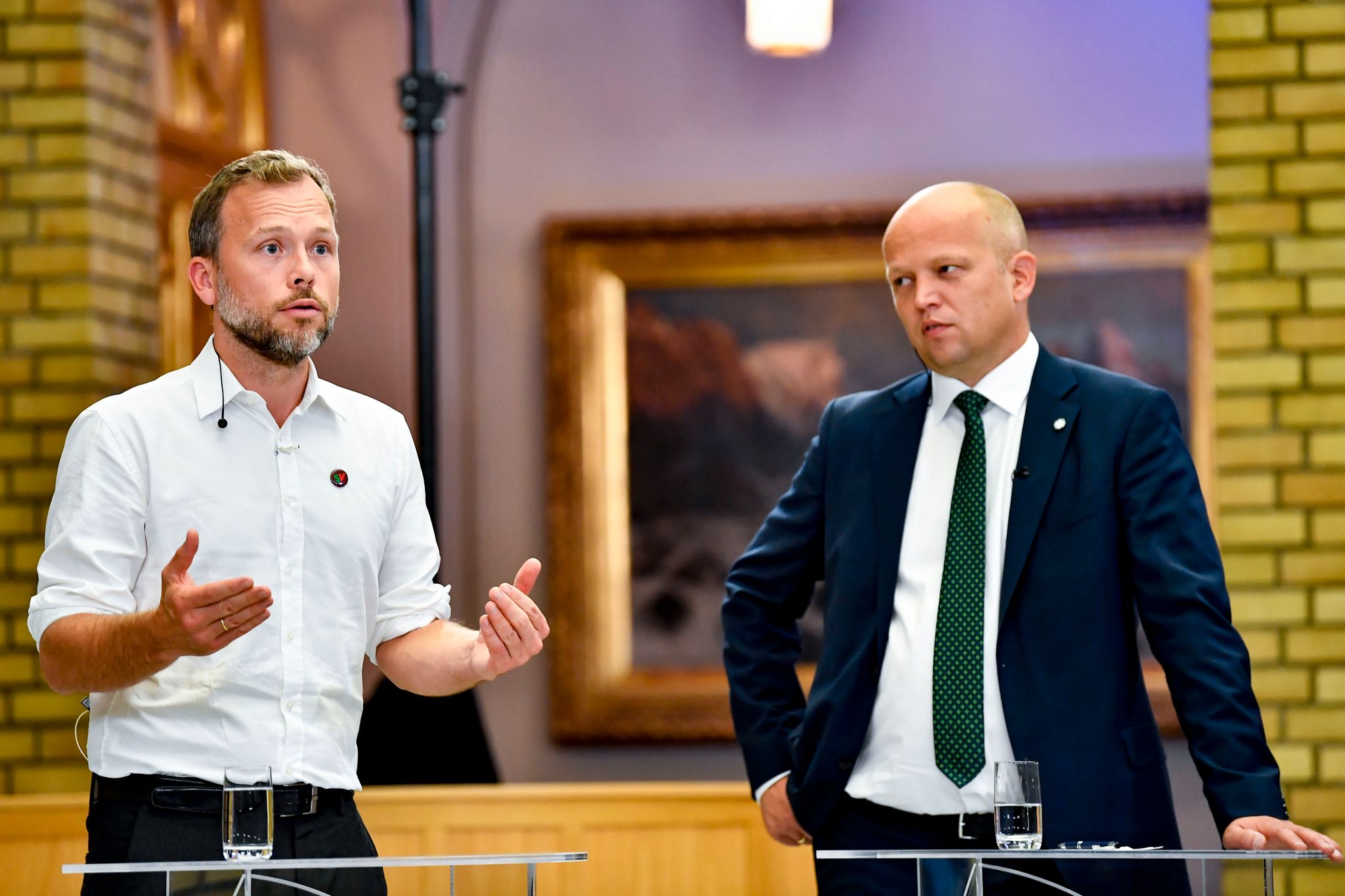 – Seen from my reality, this is reckless from Sp. This is what the mayor of the party in Lyngen says about the upcoming government discussions with SV and Sp.
A unanimous parliamentary group in Spain entered on Monday to begin explorations with the Labor Party and the Socialist People's Party. The purpose of the surveys is to clarify some premises for any government negotiation. Talks between Audun Lysbakken, Trygve Slagsvold Vedum, Jonas Gahr Støre and a few others start as early as Thursday.
– I'm looking forward to the polls. SP and SV have previously shown that we can agree on many good policies. But there are also some areas of politics in which we keep a certain distance. So this is going to be exciting.
Here's what Sp's Deputy Director Anne Beathe Kristiansen Tvinnereim says.
But among the many mayors of Sp, not all agree with this assessment.
"Here we film what we get from predators"
Several of them have loudly warned the party not to enter government with SV. One of them is Dan-Håvard Johnsen, Mayor of Lyngen Township in Troms.
– Hopefully there is a survey. But it is not pleasant to see that it is not possible. We just have to confirm that it is not possible, he says.
Basically you don't see how it can be possible for Sp to agree with SV on a government platform.
– I don't see you have to go. In some political cases, the differences are too great. SV collects its voters from the big cities, while we collect ours from the districts, he says.
– What do you fear most about SV's politics?
– It really is all the sentiment, he says and mentions SV's approach to oil policy, fiscal policy and infrastructure.
– And then the disagreement over nature conservation and predators adds to this?
– Yes, it will never work. Here we film what we get from predators, he says.
At the same time, the mayor of Lyngen says he is confident that Sp's management can possibly come to a good deal so that Sp will be "minimally injured". But look sadly at an outcome that ends with the government together with SV. If that happens, he believes he will "get in trouble with his own voters" in the next election.
Skeptic of SV, but fine with probes
The mayor of the SP, Ronald Wærnes in Båtsfjord, was also one of those who before the elections expressed skepticism to cooperate with SV. He feared that the entire government project "would move too far to the left."
– I was hoping it was different. But power reigns, voters decide, he says. He explains that when the Labor Party and the Socialist People's Party alone did not get enough support to form a majority government, it is okay for the Socialist People's Party to start exploring with the Socialist People's Party.
– I never expressed that I wanted us to sit in a minority government. Once it turned out the way it did, I support the strategy, he says.
The mayor of the Sp, Haldor Ødegård en Vestre Slidre, is also among those who have warned against the cooperation of SV.
– I do not want to comment now, he says.
He repeats that he has previously said that SV is "quite far to the left." However, he now says that he has full confidence in what the party leadership is doing now.
The mayor of Stjørdal will not respond if he supports the polls
The mayor of Stjørdal de Sp, Ivar Vigdenes, is also not among those who have been eager for a new red-green collaboration. He was a political advisor to the Minister of Oil and Energy Ola Borten Moe in the red-green government.
As recently as last summer, he even thought that Sp shouldn't join the Labor Party. in a interview with TV2 he did not rule out that Sp could cooperate with the bourgeois side in national politics. He himself has good experiences with civic cooperation at the local level in the municipality of Trøndelag. There, Sp has collaborated for 20 years with the Conservatives.
After Sp's management agreed to investigate with SV, he says it is fully confident that management makes accurate assessments.
When asked if you support the polls, you do not answer the question directly.
-I trust that they make continuous and accurate evaluations around this, he repeats.

www.aftenposten.no