What happened to Åsane?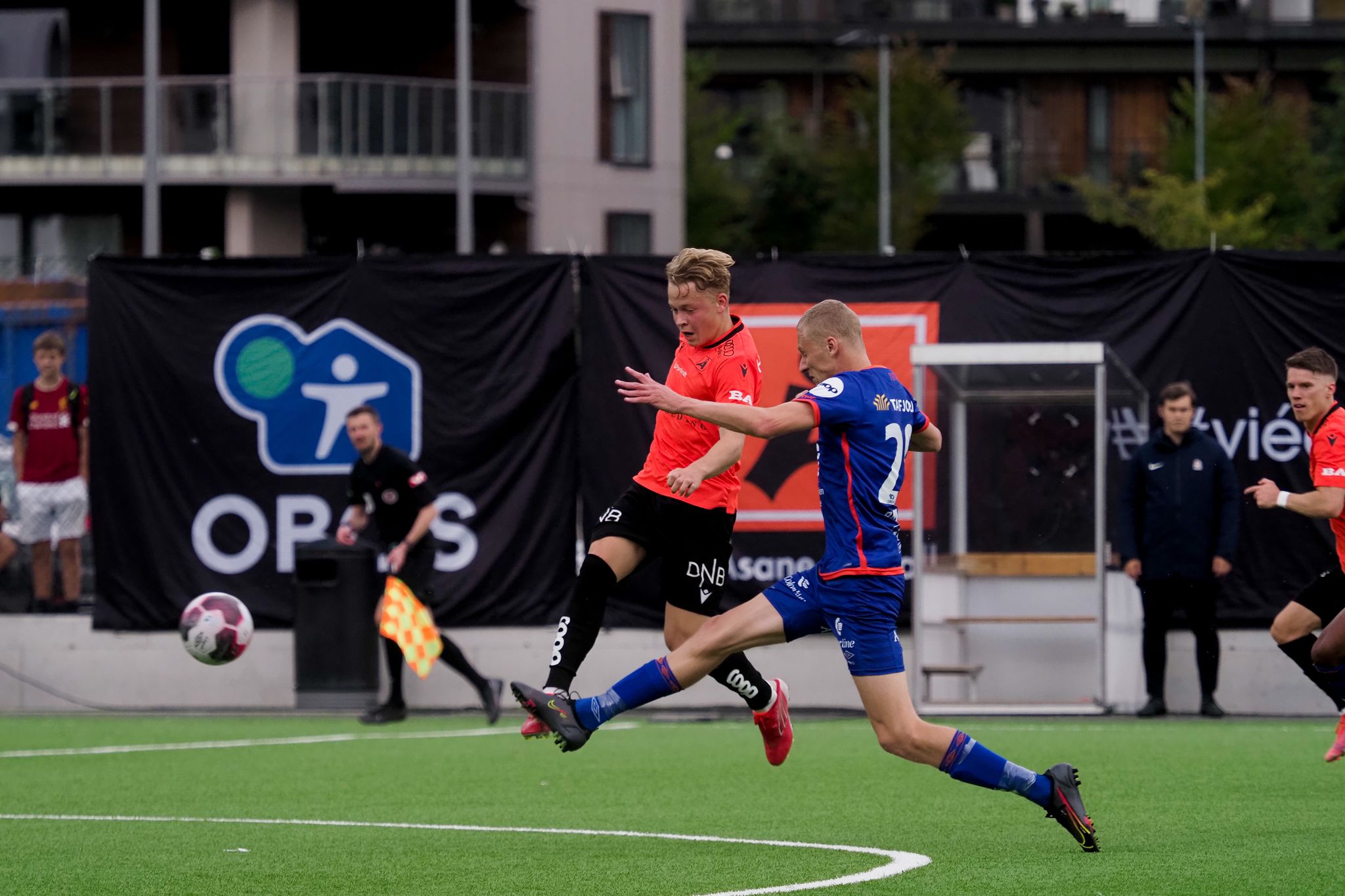 After five games played in the Obos league, Åsane achieved four victories and was promoted directly to the Elite Series. Since then, they have won three of the last fourteen league games.
Now the team is closer to relegation than promotion. It is true that in an extremely even league, but three points separate Åsane from the place that qualifies for relegation.
– There is nothing to hide that we feel it bites a little behind us, says coach Morten Røssland.
It must be said that his team has been through some tough games. They have been beaten against the top three teams in the league in the last three. The game against Jerv, Røssland thinks they should score points, but:
– It will be strange to say that it is not worrying to concede 13 goals in three games. So we delude ourselves.
I think the weekend was the worst in three years.
Åsane got a head start, but ended up being played and swept by Aalesund on Saturday.
Aalesund coach Lars Arne Nilsen thought his team could score five more.
– It was absolutely awful. It's such an unpleasant feeling, because the fight started well. We got a good goal that was completely removed from the book. Then we lost the initiative quite quickly, says Røssland.
Pretty fast it was about three minutes. From the kickoff after Håkon Lorentzen's goal, it was just Aalesund. In just over half an hour, the Sunnmørings had thrown four putts.
– In the last three years, I do not remember how we have seen ourselves in this match. It was just awful, says Røssland.
– Is it somehow conceivable that Åsane ends up playing qualifying for relegation this year?
– I hope not, but if we don't get up from the performances of the last two home games, anything can happen.
Røssland is moderating a bit. He points out that Åsane has beaten several of the latest teams and has quite a bit of quality in his own squad.
– I am not concerned about that, but I am concerned about the performance that shows that we are so far from the promotion teams. We don't like that.
– Has raked on both ends
Last year, Åsane played promotion qualification, and the promotion was extended to this year's season, when the team opened well. In pubs and around lunch tables, people have debated whether Bergen could change teams in the Elite Series because of Brann's accomplishments.
What happened to Åsane?
– Hard to say, says top scorer Håkon Lorentzen, before continuing:
– There have been a lot of players coming and going. The beginning of the season didn't quite sit down either. We won by a goal or two, but now it has fallen apart on both ends. We score too little, we create too little, and we let too much in. It is difficult to pin down what has happened, but we are not better at the moment.
Åsane's style of play with the ball has drawn admiration, but Kjetil Rekdal mentioned it as "vulnerable" and something they "exploded" after their HamKam hit them the week before.
Lars Arne Nilsen and Kristoffer Barmen also said they knew how to adapt to Åsane's style of play. The waiters thought Aalesund "followed the recipe."
– Our style of play requires that we have confidence in ourselves, we do not have it now. We started playing Aalesund, the same against Jerv and HamKam, but then the match was dead, to be honest, says Røssland.

www.aftenposten.no