Midfielder Vajebah Sakor is ready for Brann. One reason stands out: coach Eirik Horneland.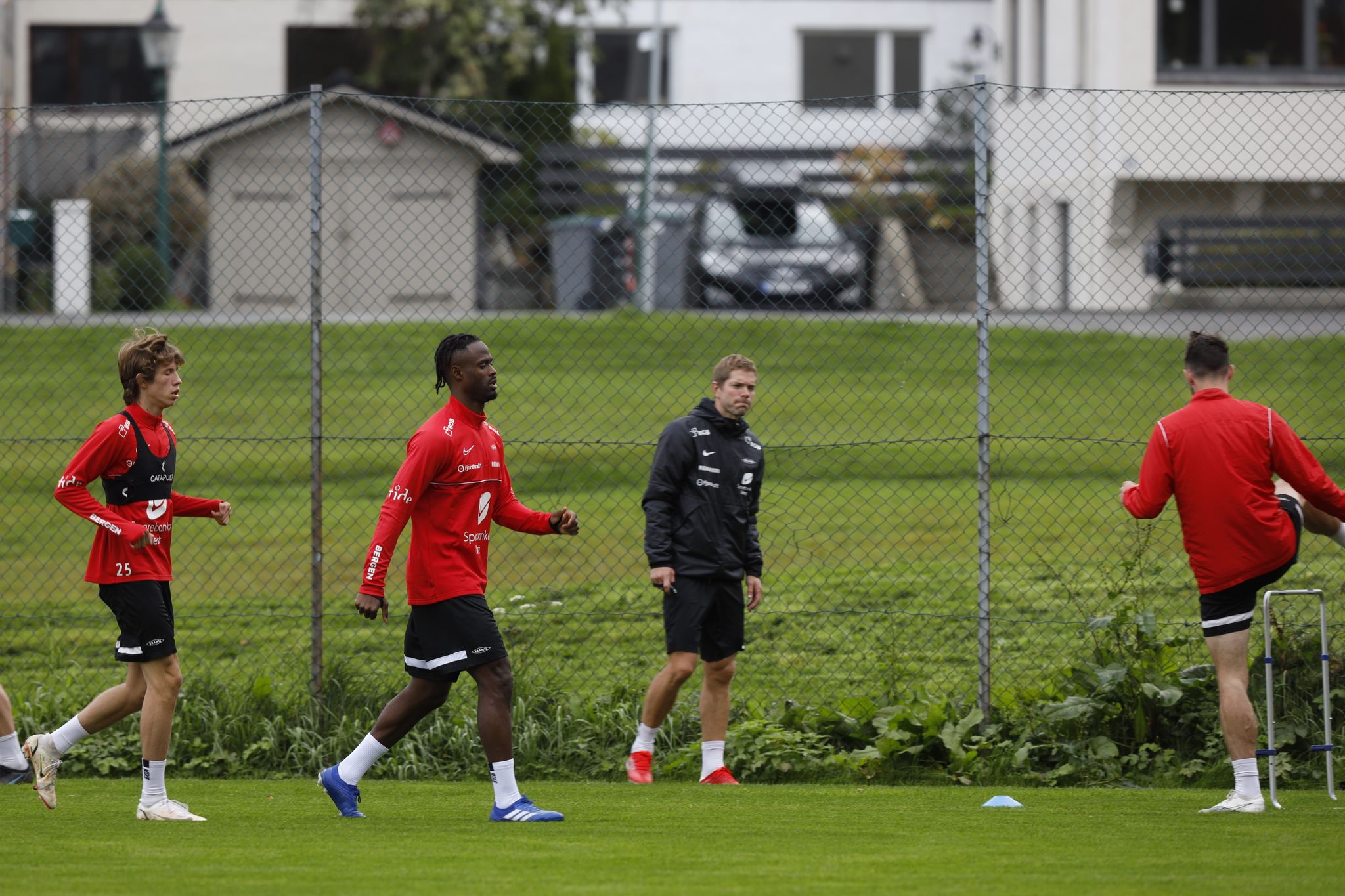 25-year-old Vajebah Sakor is ready for the fire. He has several age-specific international matches for Norway, but has recently had no clubs.
Sakor is therefore released after the expiration of his contract with Greek club OFI Crete this summer.
After his first training, Sakor spoke with BT about why he chose Brann.
– First by Eirik (Horneland, coach). I know him from before, from the development of national teams, says Sakor.
About the relationship
Horneland has several years of experience as a coach for the Norwegian youth national team and had Sakor at various meetings.
– Eirik is someone who has followed me. He knows what I can and stands up for, says Sakor.
Sakor made his Norwegian senior soccer debut at age 15 and garnered a lot of attention when he signed for Italian club Juventus.
– I visited him when he was at Juventus and I was the coach of the U19 team. Then I followed him after that, says Horneland.
Sakor belonged to Juventus' recruiting team, but he trained several times with the first team, until he left the club before Christmas in 2017.
He comes from Asker and has a Liberian family background. His football career has taken him to various clubs in various countries.
More recently to the southern island of Crete. There were injury problems.
– I broke my cheekbone. Then I smoked a ligament in my knee in December, Sakor says.
Since leaving his Greek club in May, he has had no clubs. To stay in shape, among other things, he has trained with Vålerenga.
Contract for the rest of the year
It was Brann himself who confirmed the transition. The agreement is valid until the end of the year.
– Then we'll see if we can tempt him to stay in Bergen, says Horneland.
– Do you want it more?
– Yes. We want that. Then we realize that it is difficult to get him a longer agreement with the situation that Brann finds himself in. When we're in the middle of shit and in danger of relegation. We probably depend on being in the division to get it.
– Overcrowded midfield
Baseball park expert Erik Huseklepp says the signing is exciting.
– At the elite league level, I think they get a usable player. I'm not that worried about it. But they are bringing another player into a packed midfield, says Huseklepp.
Sakor have also played for Vålerenga in the Eliteserien and other clubs in various countries. For Sweden's IFK Gothenburg, Sakor has several dozen Allsvenskan matches.
The sports director's assessment
Athletic Director Jimmi Nagel Jacobsen explains the transition this way:
– It is a difficult autumn with many important and heavy games. When we had the opportunity to acquire Sakor, I think it was something that can provide the quality and experience that we need this fall, says Jacobsen.
Huseklepp calls Sakor a strong and playful midfielder.
– So, as I recall, you have the ability to do a little extra, says Huseklepp.
The Ballspark expert does not believe it is inevitable that the many midfield competitors will make up their minds on the competitive situation. In addition to Sakor, Brann has the following midfielders:
Daniel Pedersen.

Sivert Heltne Nilsen.

Kasper Skaanes.

Felix Horn Myhre.

Petter Strand.

Niklas Jensen Wassberg.
In front of "the crowded center of the field", the sports director says that he lives well with the situation.
– We will have competition in a club like Brann. We also know there will be quarantines and injuries, Jacobsen says.
Another player out of shape
Brann has signed a large number of players in recent years. Also this summer, it has been very hectic on the transition front, in an attempt to strengthen the stable and avoid the decline this fall.
Several of the players who have entered have proven to be far from being able to play games. Sakor has also come a long way without playing a game.
– Are you ready to make a difference right away?
– At least we have had it through our physical test, which is quite strict. He hasn't played a game in recent months, but we wouldn't have picked him up if the physical wasn't in place, says Jimmi Nagel Jacobsen.
Listen to the Ballspark podcast:

www.aftenposten.no