British tennis favorite Emma Raducanu (18) caught the world's attention with her victory at the US Open. Norwegian Anders Borg discovered his enormous talent early on.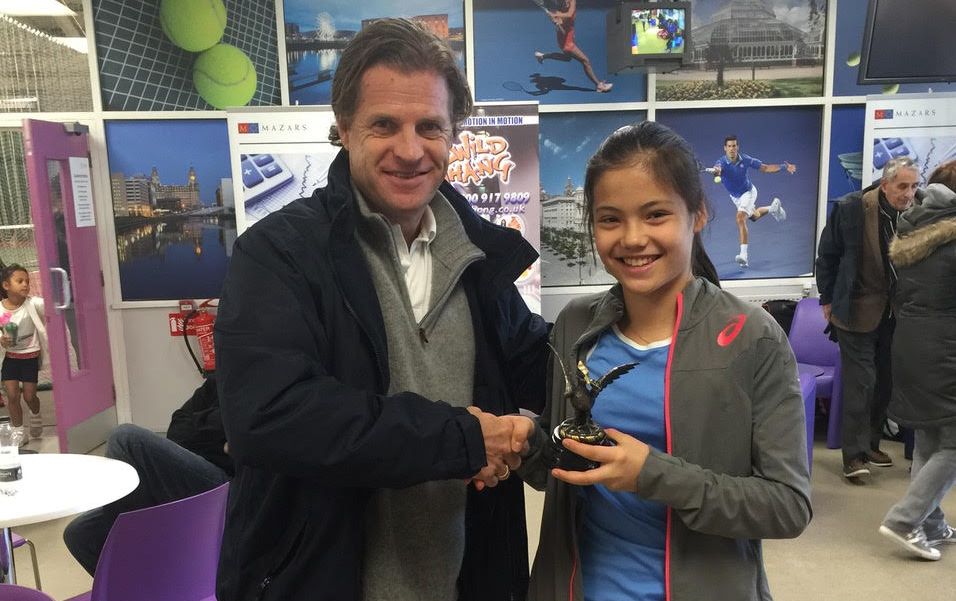 Aftenposten collaborates with VG-sporten. Therefore, as a reader of Aftenposten, you also get articles and services created by VG.
Borg has hosted the Liverpool International Tennis Tournament for almost 20 years, and it was here that he gave Raducanu the opportunity and saw her win her first under-18 tournament in her career. So she was only 12 years old.
– It was an incredible achievement, he tells VG.
The Norwegian tennis enthusiast saw a skinny little girl sweep away much older competitors and get an early breakthrough. The age limit for the tournament was actually 13 years old, but Raducanu was allowed to participate, he won every match, and Borg quickly realized that he was witnessing some very special talent.
– He had the ability to return everything. She made few mistakes, while the others made several unprovoked mistakes against her, she recalls from the 2015 tournament. also appears in the Daily Mail.
also read
Ruud in the world's top ten for the first time: – Magic limit
Borg is passionate about giving young players the opportunity to face the best possible opposition, but it is one of the rarities that 12-year-olds win such tournaments.
– I felt this was one for the future. I don't usually take a photo with the winner during the awards ceremony, but I made sure to do it with her. Because I had a suspicion that she might be cool, he says.
Raducanus' victory when he was 12 reminds Borg of how the British came to the top at this year's US Open. Here too, at the highest level, he reached the final through ten matches without giving up a single set. Twelve weeks ago, it ranked 338th in the world and was unknown to most people.
– It shouldn't be possible, Borg thinks about the victory of the Grand Slam, where Leylah Fernández (19) was defeated in the final.
Borg noticed a very special personality in Raducanu at a young age, in addition to the obvious sports talent. He was born in Toronto, grew up in London, has a Chinese mother and a Romanian father.
– She was very humble. She won, but did not take off. I also noticed that she was smart. He is fluent in Mandarin and Romanian, and during the pandemic, when he was not allowed to play, he completed "A-levels", equivalent to last year in high school, and received only the best grades. She is a very smart girl who has really put herself on the world map, says the Norwegian, who believes that Raducanu will come more.
Borg continues to focus on international youth tournaments in Liverpool. Others thought he was "completely insane" when he took the opportunity to start the tournament in a public park in the English city, but over the years several world stars have come close.
– When I saw Novak Djokovic when I was 17 years old, I realized that something special was happening. You could hear it in the explosion of his racket, it was something different, says Borg about the visit of the world number one in 2005. Caroline Wozniacki and Eugenie Bouchard have also played in the tournament.
also read
Emma Raducanu (18) won the US Open and wrote the history of tennis
Borg believes that it is critical that talents, like Raducanu, meet good resistance early on. He also bets on similar youth tournaments in Norway, and has planned more in Oslo, as well as Stavern and Sandefjord.
– It is important to organize these youth tournaments, because it provides a perfect platform to compete against international players. It is the only way to find out what level you are at. During each tournament, one thinks "maybe we have the next Raducanu?", He says.

www.aftenposten.no