Kolstad has a dream of bringing Sander Sagosen home. The news of the big bet in Trondheim does not generate immediate applause from the rest of Norway's top clubs. The clubs have reported the case to the handball association.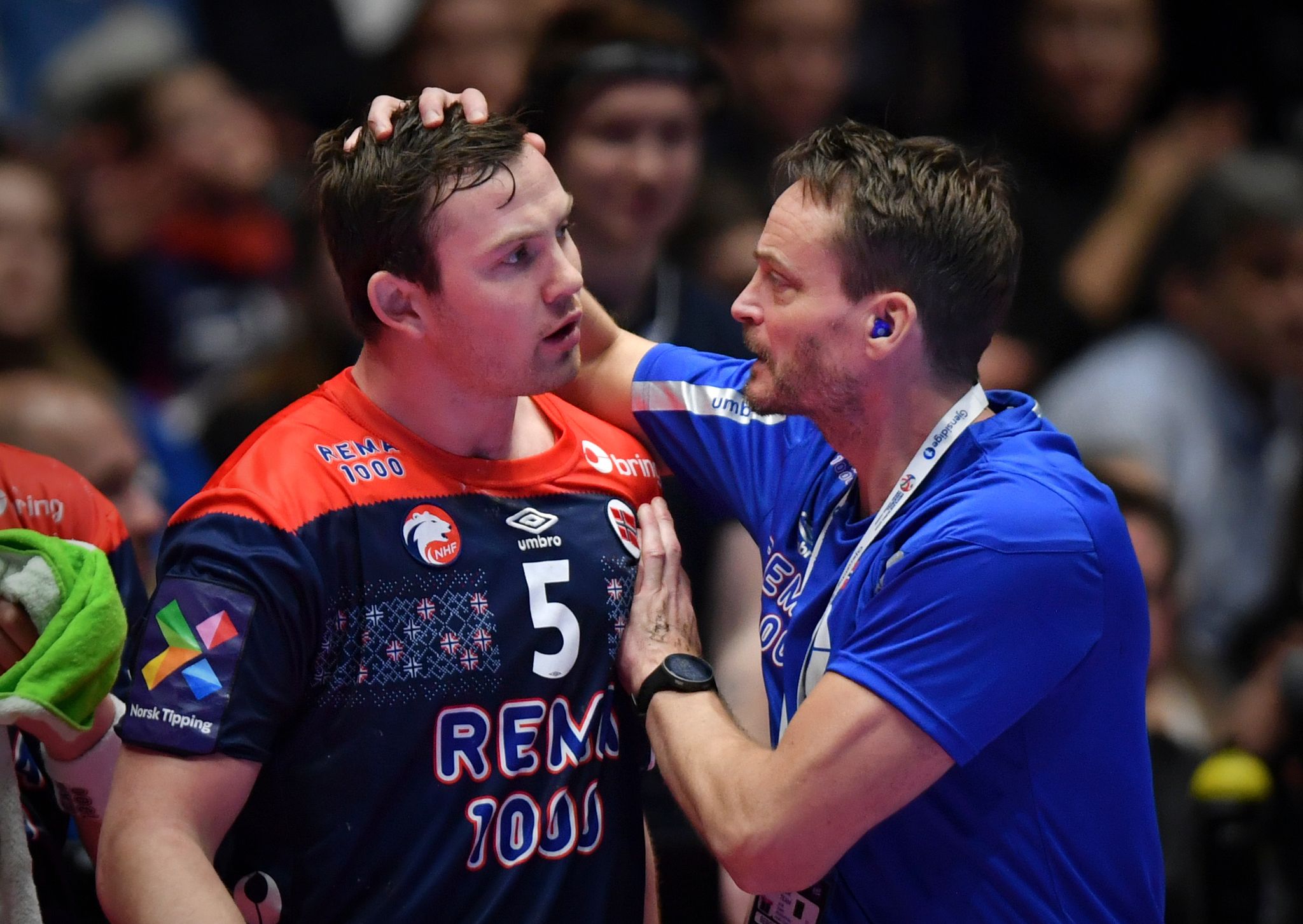 Aftenposten collaborates with VG-sporten. Therefore, as a reader of Aftenposten, you also get articles and services created by VG.
TV 2 announced last Friday that Kolstad has ambitions to bring home Sander Sagosen, Magnus Abelvik Rød and Magnus Gullerud from the German Bundesliga. The director of the national team, Christian Berge, was also linked to the Trøndelag project.
It's burning in top clubs after there was a flurry of rumors recently about Kolstad's planned initiative, but no one will say why there is a backlash.
– No comment, responds Elverum CEO Mads Fredriksen. The Norwegian Champions League club for the past seven seasons will face Sagosen and Kiel in Germany on Wednesday.
– No comment, is the response that VG receives from Bjørn-Gunnar Bruun Hansen, CEO of ØIF Arendal.
– I cannot comment on that, says Jørn Magne Johansen, Chairman of the Board of Runar, who is far behind Elverum and ØIF Arendal in the elite series.
also read
Malin Aune ready to play after cardiac tests: – Now I am very happy
– We experienced great pressure from some clubs. So we've kept the matter a bit out of the way. We want to solve this in a sensible way, says Hein Barthold, general manager of the Norsk Topphåndball club organization.
– The president of the board of directors of Norsk Topphåndball has had a meeting with the management of the Norwegian Handball Association, where we have provided the information we have. The case is now of the handball association. Now they have been given a chance to clean up, says Barthold.
– Can you say more about this?
– At.
– Have you set a deadline to receive a reply?
– We have said that this should happen quickly, but we have not set a time, no.
Handball president Kåre Geir Lio claims that he has also been contacted by various clubs in the case.
– We have asked the administration to make a report on the case and its consequences. Then we will see this at the board meeting on Friday next week, Lio tells VG.
– Can you say what the problem is that Kolstad wants to bring Sagosen, Gullerud, Abelvik Rød home and that the national team coach Berge should be wanted at the club?
– Now you're involved in things I know very little about. This is part of what we will get information about. So we have to deal with this in an orderly and proper way.
Christian Berge, originally from Trondheim, has a contract as manager of the Norwegian national team until 2025.
– In the current situation, it is like that. Regardless of who holds the position, the director of the national team is a full-time position in Norwegian handball, says Kåre Geir Lio.
Kolstad is listed with three consecutive defeats in the Rema 1000 leaguebut has a stated goal of becoming Norway's best club on the men's side by 2024.
"We have had the dream of bringing Sander home since he left Kolstad eight years ago," Kolstad general manager Jostein Sivertsen tells VG.
– We'll see what happens. We cannot comment on all the rumors, he adds.
also read
Elverum has exported more than 20: – We are a fantastic showcase
– Where I am in my career and where I am now as a handball player, the Norwegian league is not enough for me. I will win the Champions League every year and then I have to be in a club that has the same ambitions. If you get it instead, a team that is competitive in the Champions League, then of course, Sander Sagosen tells TV 2.
– We have a formidable job ahead of us if we want to bring Sander home, says Sivertsen. With 13 years in the position, he is the general manager with the longest service on the male side.
Magnus Gullerud has a contract in Magdeburg until next spring, while Sander Sagosen (Kiel) and Magnus Abelvik Rød (Flensburg) have agreements that last until 2023. A player from the Icelandic national team will also be relevant in Kolstad.
– It is true that the first crossroads with Sagosen is 2023. There are no traditions to buy players out of contract in handball, says Sivertsen. Kolstad has been profitable for nine years in a row. But the 18 million kronor budget is barely enough to bring home some of the biggest names in the world of handball.
– Without my being able to quantify it: then we have to go up quite a few times in relation to what we have today, says Sivertsen.
The club's main sponsor is Rema 1000. But the sponsor's director, Vidar Riseth, will say nothing about the Reitan group that is involved in Kolstad's dream of multiplying the budget.
– I can't comment on what the club is planning, Riseth tells VG. It states that the agreement with Kolstad lasts until 2024.
Sander Sagosen's father Erlend is new to Kolstad's coaching team with Stian Gomo. Sivertsen denies it has anything to do with the dream of bringing her son to the club.
– No way. It is due to Erlend's experience and has nothing to do with Sander, responds Jostein Sivertsen.

www.aftenposten.no