LO Favør terminates the million-dollar deal after revelations that Elkjøp employees will not receive a monthly bonus if they organize with a collective bargaining agreement.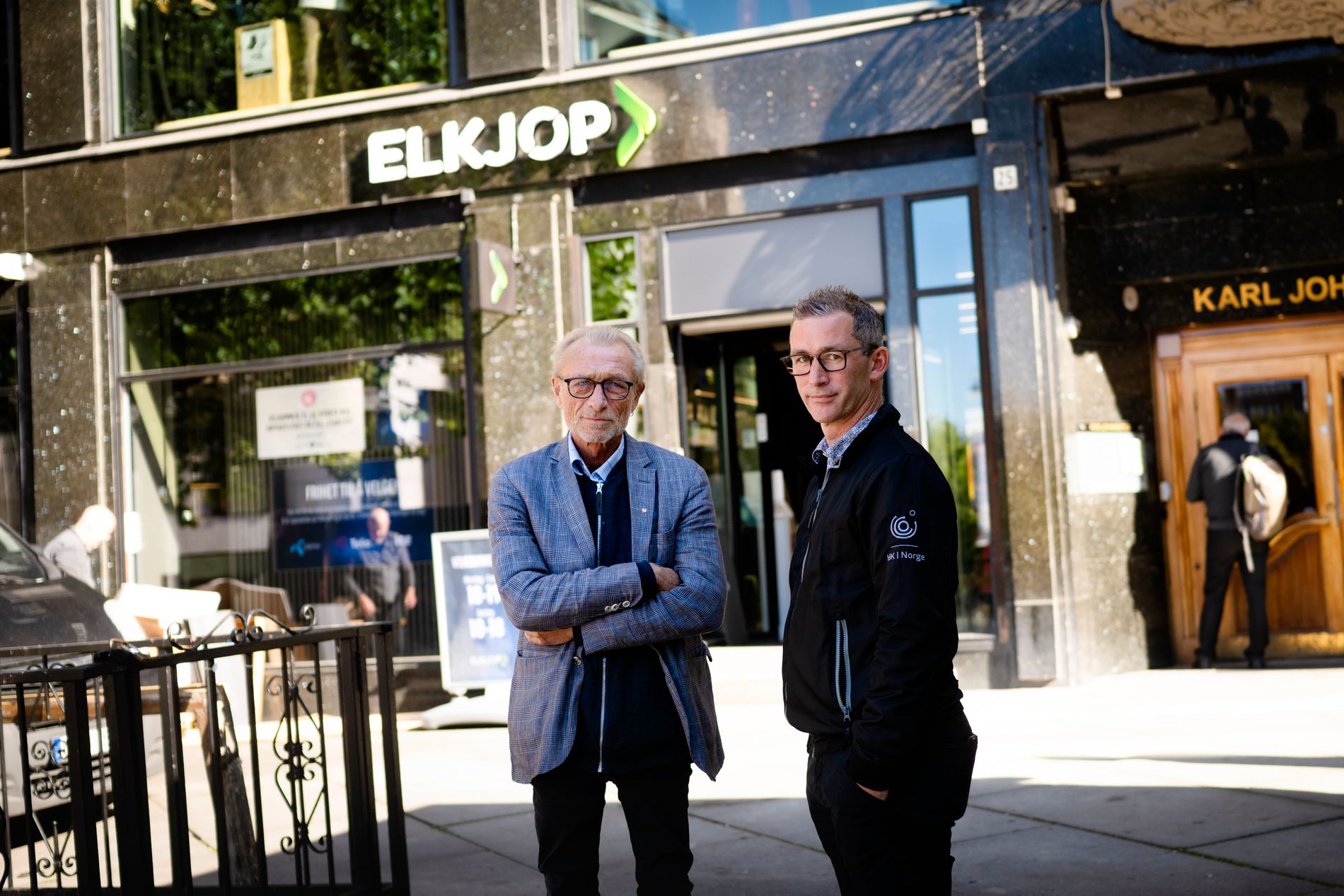 – As this case has developed, we are forced to rescind the agreement, says LO Favør chairman Terje Olsson.
– We have recorded that there have been conversations with HK (Trade and Office, editor's note), but I, as chairman of the board, see that there is a lot of conversation and little action. I don't want to order our members to shop at Elkjøp, he tells E24.
Elkjøp has received strong criticism after E24 wrote that union employees were not allowed to participate in the chain's monthly bonus scheme.
The Norwegian Confederation of Trade Unions and Offices, as well as three employees from various department stores that E24 has spoken with, believe that the management of Elkjøp is using the bonus scheme as a tool to counter union organizing in one of the largest retail stores in the world. country. chains.
Through offering insurance to its members, LO Favør has reached an agreement with Elkjøp which they estimate is worth around NOK 30 million.
– LO won't force members to shop in a place that deliberately opposes organized work life, says Olsson.
Elkjøp has stated that they do not recognize themselves in the allegations that they do not want a union organization.
Ask for a change in attitude
The plan was such that if members' electrical products, such as telephones, televisions or refrigerators, were damaged, they were given the opportunity to replace them at Elkjøp.
Now, members will get money to be able to buy the product wherever they want.
The agreement with Elkjøp goes through a company, and the letter about the termination of the agreement was sent yesterday.
The chairman of the board emphasizes that the rescission of the agreement is only for the moment. He wants to see how the case and the conversations between HK and Elkjøp unfold. For the deal to be re-implemented, you will see a change in attitude.
– They must show that it is okay to organize in Norway and that the organized will not oppose it. Much has been said, we will see actions. When we see that there will be stocks, then we can back off, says Olsson.
Elkjøp has submitted the statements to the LO leaders in this case. In an email, communications consultant Kristian Willanger writes the following:
"We think it is a shame that LO decides to terminate the agreement. In this case, we have established a good dialogue with Trade and Office and we hope to continue the talks at agreed meetings in the near future."
I dialogue
Elkjøp and the HK union have had a meeting and will meet again in a few weeks, says HK boss Christopher Beckham.
He says that dialogue can indicate that they are on the right track.
– What is also positive is that we have been allowed to go in and talk to people from the department stores we have visited. If it continues, it's a turnaround, and then there seems to be talks, Beckham tells E24.
The Hong Kong leader says that on behalf of his members he is very happy with LO Favør's decision.
– It is a clear movement, and it shows that we in the LO family are united and put power behind the demand that it should be a right to be able to organize, says Beckham.
11 Elkjøp department stores, a small number out of a total of 150 department stores across Norway, are currently unionized with collective agreements.

www.aftenposten.no