The Industri Energi union is concerned about the energy situation and demands measures to guarantee access to cheap electricity. – It must start with the improvement of hydroelectric power, says leader Frode Alfheim.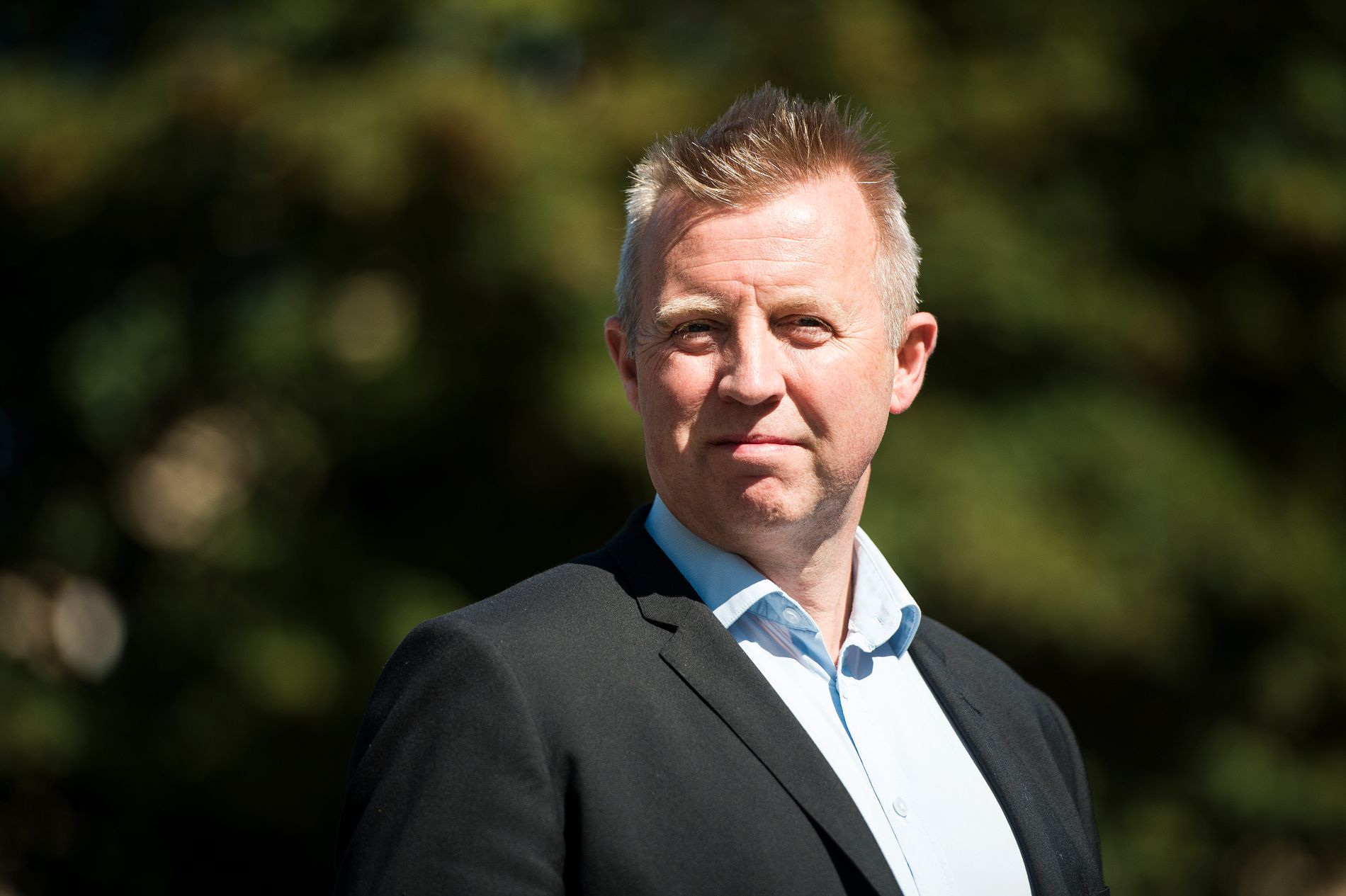 Water shortages in reservoirs and unusually high electricity prices in early fall raise concerns among consumers, politicians and industry.
Leader Frode Alfheim at the Industri Energi union is now calling for measures to ensure continued industry access to electricity, at a time when energy consumption is expected to increase dramatically due to the green shift.
– Now the alarm bells are ringing the shop stewards and members with us. Competitive energy prices are an advantage that should be at an all-time low for Norwegian industry, Alfheim tells E24.
It has some requirements for energy and industrial policy:
No new foreign cables can be built during this term (until 2025)

More energy must be developed, especially hydropower upgrading, and the development of offshore wind power must be accelerated.

The energy industry should not export too much now that the tank fill is unusually low.
Read on E24 +
(+) Seven questions and answers about the soaring prices of electricity
You want a careful energy export
Alfheim believes that the consequences of the new power cables to Germany and the UK should be fully evaluated before talking about the Scottish Northconnect cable, where treatment has been suspended.
– I do not think there are new foreign cables in this legislature. I think we can end that debate, says Alfheim.
He is concerned that high electricity prices will persist and that water reservoirs are being drained too far. There is still a lot of water left, 65 percent full, but the reservoirs have not been this low at this time of year for many years.
– We've had a dry summer and fall so far, and then I'll come with the same warning as 2018 when it was dry too, and that's to think about and not export too much, says Alfheim.
– Won't electricity become even more expensive if hydropower is slowed down?
– This should be done with common sense, but we must not empty the magazines. We have regulatory authorities that must ensure that we have security and self-sufficiency, he says.
– You are worried rationing?
– No, I have to trust the managers to do their job. And then I hope it rains more, says Alfheim.
You want more energy production
Industry Energy also calls for increased energy production. A significant increase in electricity consumption is expected in the coming years, but little energy development now that the wind boom of recent years is waning.
The power industry has called for billions of tax breaks to ensure some improvement in hydropower. Closer to 2030, offshore wind can also provide energy. However, little development of onshore wind power is expected in this decade.
– We must have more energy production if we are to achieve Norway's climate and industrial policy goals. We must start by improving hydroelectric power and also accelerate offshore wind power, says Alfheim.
Onshore wind power is probably the most affordable alternative to new electricity, but it is controversial.
– It is the cheapest, but we do not start with the most controversial. Steps have been taken there to ensure better development of onshore wind, but we must act carefully. It's important that people have confidence in the system, says Alfheim.
also read
Electricity exports lower this year than the average of the last ten years: – Not that production is plummeting now
Expect higher power consumption
Industry Energy organizes employees in areas such as the energy-intensive industry and oil and gas, and is concerned with stable and long-term access to cheap electricity.
Norway currently has a normal production of 150 terawatt hours (TWh) and a consumption of around 135 TWh.
But energy-intensive industries, such as foundries, battery factories, and hydrogen production, need more energy. The need may increase by 56 terawatt hours by 2050, industry group Prosess21 estimated earlier this year. Prime Minister Erna Solberg described this as a debate with explosive power.
Grid operator Statnett has estimated that Norway's energy consumption will increase between 160 and 220 TWh in 2050, depending on how extensive the electrification of society becomes.
Among other things, energy is needed to electrify the rigs so that the oil industry can achieve the Storting's decision to cut emissions in half by 2030. It may require new power lines and increased energy production, or possibly the use of thousands millions in energy savings.
also read
Record electricity prices in Great Britain before Norwegian cable launch: – Prices will rise
– I hope they are right
Last week, NVE told E24 that they were not concerned about power shortages and rationing this winter. Norway has a good import capacity with the new cables and it usually rains a little in autumn.
– I hope they are right about that, and that there will be some periods of heavy rain in western Norway. It is difficult to control. Nothing will be better for industry and the energy industry, says Alfheim.
– We have a significantly lower fill level than usual and will use a lot of energy in the industry. I don't think many people buy it so that we can import cheap energy now. I feel sorry for the British who are struggling with energy supply and have to get coal-fired power plants back on track, says the director of Industri Energi.
– It can be a solution
This week, industrial giant Elkem came out in favor of curbing Norway's electricity exports, as a short-term measure to ensure there is water in reservoirs. But the company believes that new energy may be necessary in the long term.
– It can be a long-term solution to develop more energy to ensure a surplus of energy. But we believe that export restrictions may be a short-term solution in a situation as tense as the current one, Elkem energy director Alexander Strøm Arnesen told E24 earlier this week.
According to NVE CEO Kjetil Lund, we run the risk of large swings in electricity prices in the future, with expensive electricity in dry years like 2021 and cheap electricity this year with big benefits like 2020.
The manager of NVE has also pointed out that it is only possible to have two of these three wishes fulfilled at the same time:
Cheap electricity

Avoid the invasion of nature in the form of new power and power lines.

Secure more power for electrification and new industry such as battery factories.
also read
Elkem Sounds Alarm Over Expensive Electricity: Calls On Politicians To Limit Energy Exports

www.aftenposten.no