Bane Nor has yet to find the reason why fires broke out on the Vestfold line this summer. However, traffic will resume on Monday.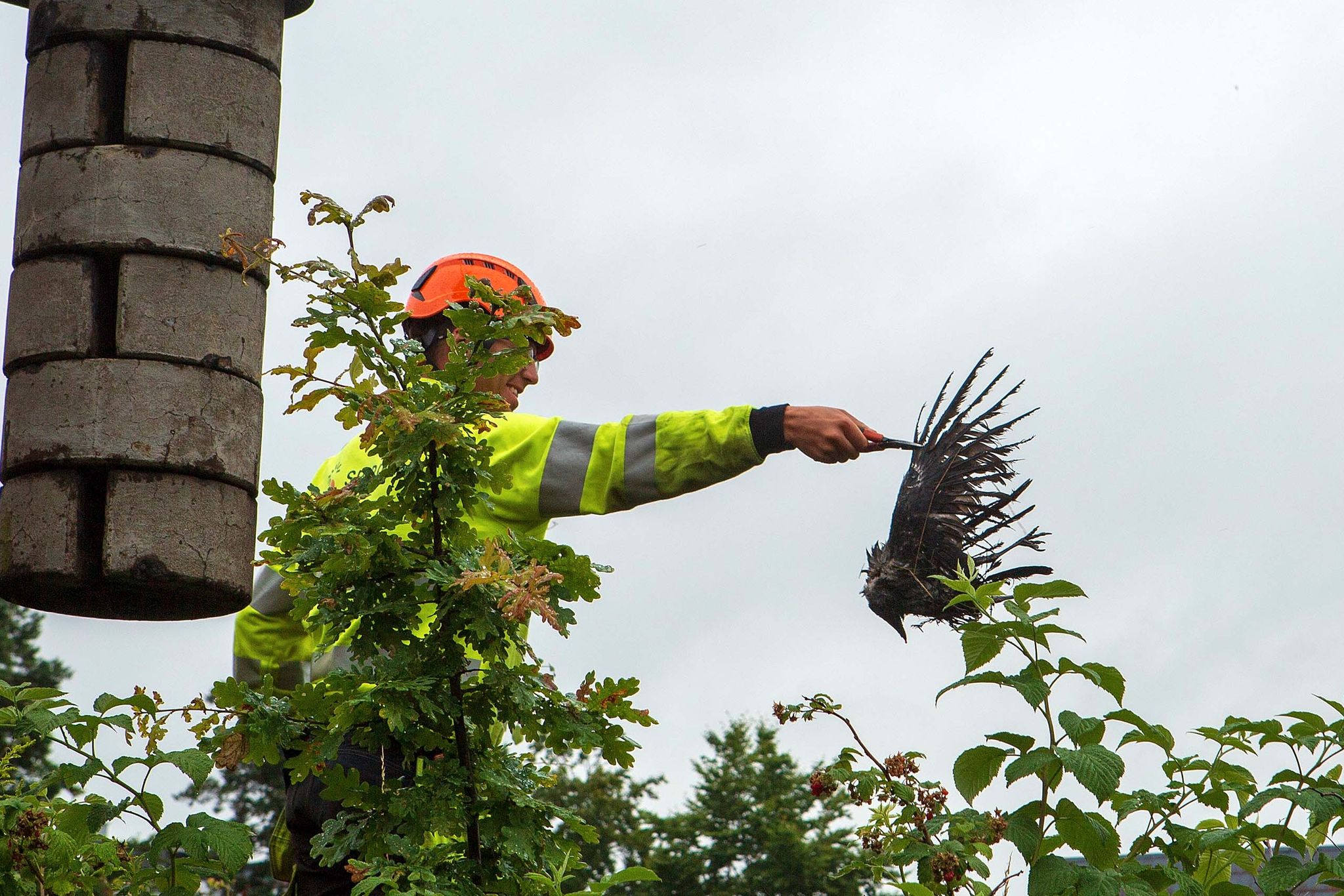 On July 27, a fire broke out at the Sandefjord station on the Vestfold line. The fire caused significant damage to the station's rail facilities and more along the rail line.
As Aftenposten previously mentioned, it was apparently a crow that short-circuited Sandefjord station this day.
An independent protection system should have ensured that the short circuit had no consequences for train operations. But the protection didn't hit. Therefore, the power to the trains was stopped and destructive fires broke out.
Bane Nor now writes on its website that the fire in the security system at Sandefjord station affected much of the security measures and technical solutions on the Vestfold line.
"The entire facility was completely burned and destroyed. After two months of work, we have now replaced all safety-critical equipment and a temporary safety system has been implemented," the company writes.
But to Aftenposten, Bane Nor confirms that they have not found the reason why the protection did not hit. The line opens despite this.
Full operation again only in the fall of 2022
According to Sverre Kjenne, Executive Vice President of Operations and Technology at Bane Nor, the Vestfold line between Tønsberg and Skien will reopen with limited traffic. There will be fewer trains during peak hours, morning and afternoon, probably until the fall of 2022.
This is because only one track can be used at Sandefjord Station.
– The extent of the damage is large and complicated, and the signaling system must be rebuilt. Next summer, a full facility will be installed. We plan to reopen for full operation during the fall of 2022, says Sverre Kjenne.
At the moment, there will also be several changes at the Sandefjord station, for passengers and motorists.
Offside barriers and lighting systems
According to Sverre Kjenne, barriers and lighting systems at some level crossings on the Vestfold line were out of service during the fires.
Work is still ongoing to obtain new parts and replace damaged components.
– The signage system in Sandefjord cannot be built like before. There are not enough spare parts for a plant from the 1950s. That is why we are building a completely new one at record speed, says Kjenne.
Workarounds also mean that the barriers at the Sandefjord level crossing will be down longer than normal.
– We ask that those who are going to cross the level crossing, whether by car, bicycle or on foot, take no chances, says Kjenne.
Neither does the Accident Investigation Board
In addition to Bane Nor, AIBN is investigating the cause of the fires. Nor have they found an explanation so far.
– We are working on the case and we will have a meeting on this on Wednesday, says the commission's railroad manager, Kurt A. Olsen to Aftenposten.

www.aftenposten.no