Casper Ruud (22) gets the honor of playing in the opening match of the Laver Cup. Captain Björn Borg (65) praises the Norwegian.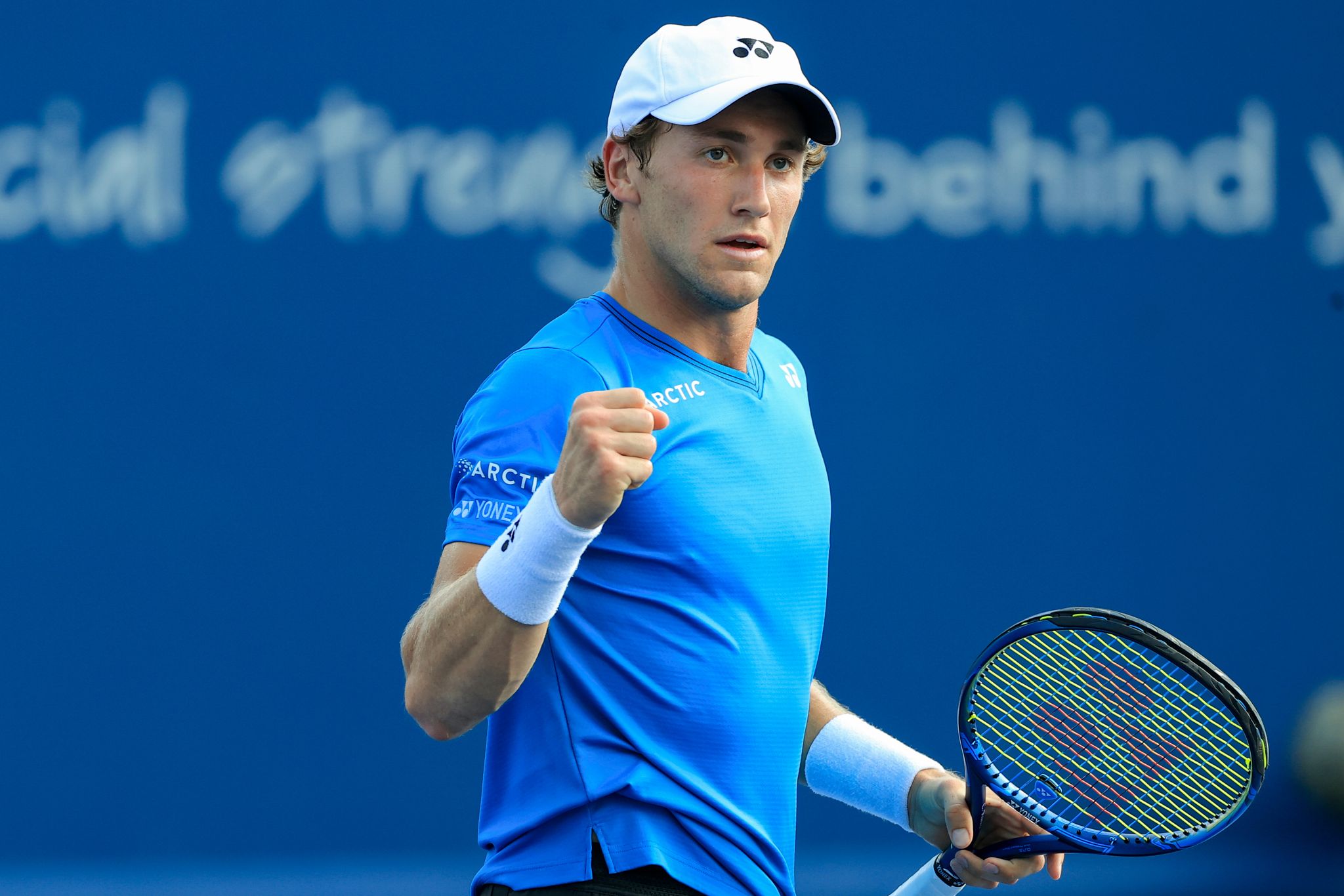 Aftenposten collaborates with VG-sporten. Therefore, as a reader of Aftenposten, you also get articles and services created by VG.
The Laver Cup brings together Europe and a team from the rest of the world. During the pre-tournament press conference, VG asked the Swedish tennis legend what he thinks about Casper Ruud's game in 2021 and the fact that the Norwegian will be the first Nordic player to participate in the team tournament.
– I'm very happy on behalf of Casper. He has had a brilliant summer and while he also played well last year, he has done very well this year. I'm happy to have him on the team, says Borg, before moving on to the fact that Ruud is the first Nordic player in the Laver Cup.
– Norwegians and Swedes are like that. We don't like each other that much, says Borg, and he points his finger very closely, and quickly adds that it was a joke.
– Now he is ranked number ten in the world and has a great future, sums up Borg.
On Friday and Saturday of last week, Casper Ruud set the tone for the Norwegian team that beat Uzbekistan 3-1 at home in the Davis Cup.
On Monday morning he traveled to Boston in the United States to participate in another team tournament, this week for a European star team against a team from the rest of the world. The European team, including US Open winner Daniil Medvedev, are big favorites.
On Thursday afternoon it was clear that Ruud will have the honor of playing the first match of this year's tournament, where the Norwegian will play against the American Reilly Opelka.
– I'm very excited. It will be fun to start it all and I am sure I will be nervous before going out on the field, but I have great teammates and they have shared their experience. I think we have a good plan, so I hope I can make sure that Europe gets off to a good start. I'm excited and ready to debut, says Ruud at the press conference.
Ruud beat Opelka in "a strange match" at the Masters 1000 tournament in Cincinnati in August:
The Laver Cup was played for the first time in 2017. The previous three editions ended with a European victory. Of the twelve players participating in this year's tournament, ten of them are ranked in the top 20 in the world.
– I think it has been received very well. It was first played in 2017, so it is a very young tournament. It's a fun concept for tennis, where things are not that important and there are no ranking points. It's a bit freer game, although the teams would like to win. They also get a lot of money to line up and there is good publicity for athletes as tennis players. That Ruud can join is a big announcement for him, Discovery + tennis commentator Christer Francke tells VG.
Francke himself was part of the Norwegian Davis Cup team in the 1990s, but he is aware that there is a big difference between the two team tournaments.
– Davis Cup is a national team, while this is a composite team. Playing as a team is something that tennis players are not used to, but I think the Laver Cup gets bigger and bigger over time. Clearly, it is something different to play as a team than individually, and there are many who thrive as a team. For Casper, I think it is prestige to be with some of the best players in the world, to be eliminated and to play against some of the best in the world in a great environment, believes Francke.
P.S! Laver Cup airs on Discovery +. Next week, Casper Ruud will play the ATP 250 tournament at the San Diego Open. You can follow him on VG +.

www.aftenposten.no