Kolstad confirms that Christian Berge was familiar with the dream of bringing Sander Sagosen home before the news was made public. The Trondheim club says they do not know if the national team coach has acted on their behalf.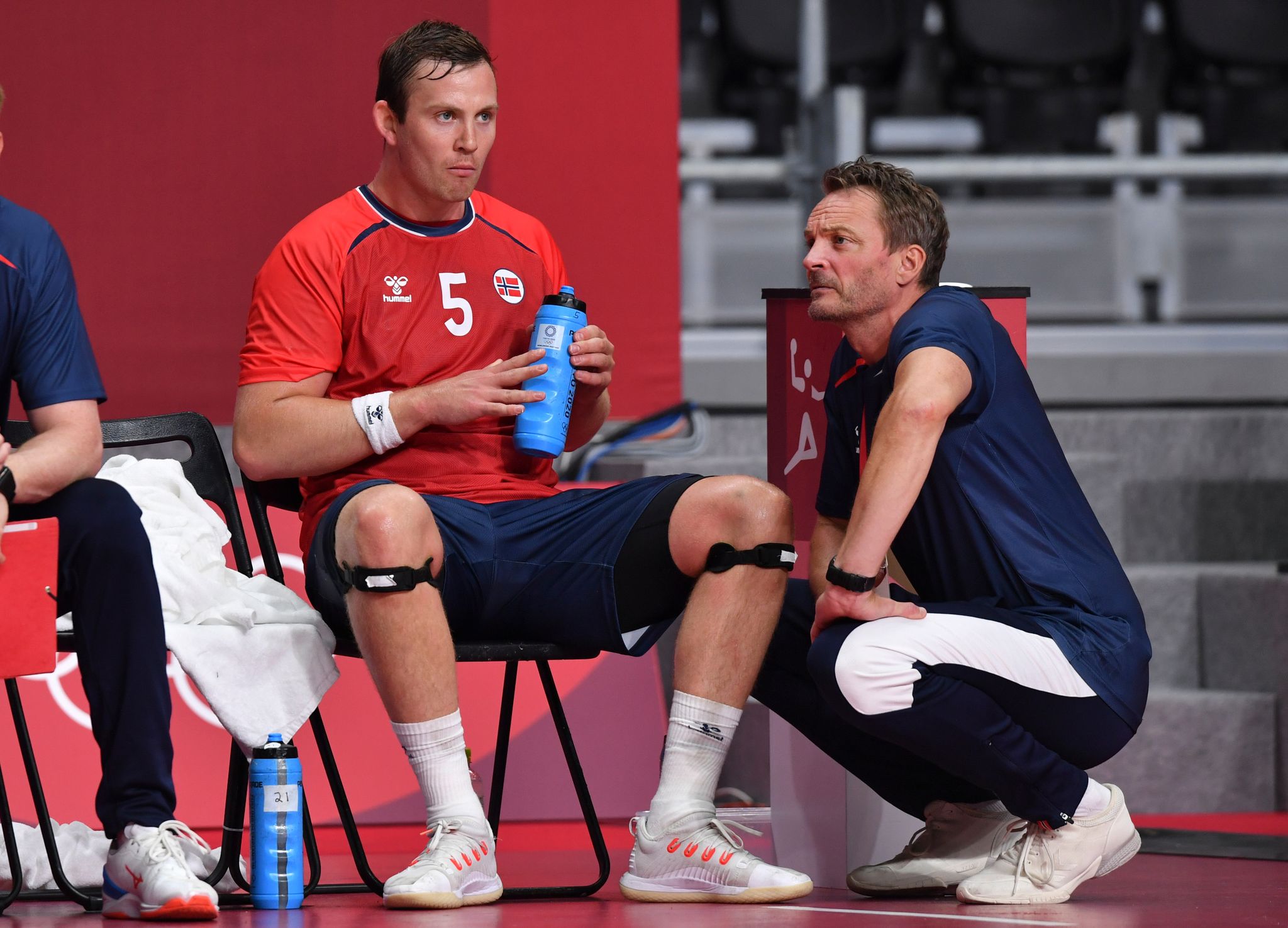 Aftenposten collaborates with VG-sporten. Therefore, as a reader of Aftenposten, you also get articles and services created by VG.
– Christian is familiar with the dream of bringing Sander Sagosen home and thinks it's incredibly cool, says Jostein Sivertsen. He's the CEO of Kolstad.
On Wednesday, VG revealed that Norsk Topphåndball, the organization of the main clubs, has asked the handball association questions about the role of national team manager Christian Berge in the new Kolstad company.
– We need to get a confirmation or denial if Christian Berge is involved in this project. That is, if you are actively involved in this project for Kolstad, said the president of the board of the best clubs, Trond Knutsen. Handball president Kåre Geir Lio promises clarification at the October 1 board meeting.
– I do not want to contribute to all the speculations that abound, Berge replied to VG by text message.
– Has Berge specifically spoken to players on behalf of Kolstad?
– I find it difficult to comment. He can comment on that himself. I don't want to say anything about what Christian has or hasn't said. I don't know if he has talked about Kolstad with the national team players, answers Jostein Sivertsen.
– How do you want Christian Berge in this project?
– Christian is the coach of the national team and will be until January 2025. Then we will see if there may one day be a role for him in Kolstad. He is a fantastic coach from Trondheim and it is not strange to think that he will be a resource for Kolstad at some point. But we identify with him as the coach of the national team. We have not had any negotiations for him to become Kolstad's coach.
– Haven't you contacted the Norwegian Handball Association to ask about him?
– No. But we have spoken with the association about the dream we have of bringing Sander home and what values ​​he will have for Norwegian handball. And the association sees it too.
The CEO cannot yet give a clear answer on when Kolstad is likely to present a significant investment based on TV 2The event will also include national team players such as Magnus Abelvik Rød and Magnus Gullerud.
– Things are not clear. It's nice to be quiet, but it's also good with a little circus and showing what we do, says Jostein Sivertsen.
The club has Rema 1000 as its main sponsor and also strong companies such as DNB and Trøndelagkraft in the sponsorship pool. The general manager cannot yet say how the club plans to multiply the turnover from the current 18 million crowns.
– We have heard some rumors that the Reitan group wants to finance this whole dream alone. But that is not the case. There will be no Team Rema 1000, but it is clear that they are our most important sponsor today and we should at least talk to them.
After three defeats, Kolstad won its first league match on Wednesday. Runar was defeated 34-27 after 11 goals from Simen Lyse (21).
– The greatest talent we've seen since Sander Sagosen was here, believes Sivertsen.

www.aftenposten.no