Golf icon Tiger Woods (45) was out of action for the Ryder Cup after last winter's car accident. But friends Justin Thomas (28) and Steve Stricker (54) say Woods still helps America a lot.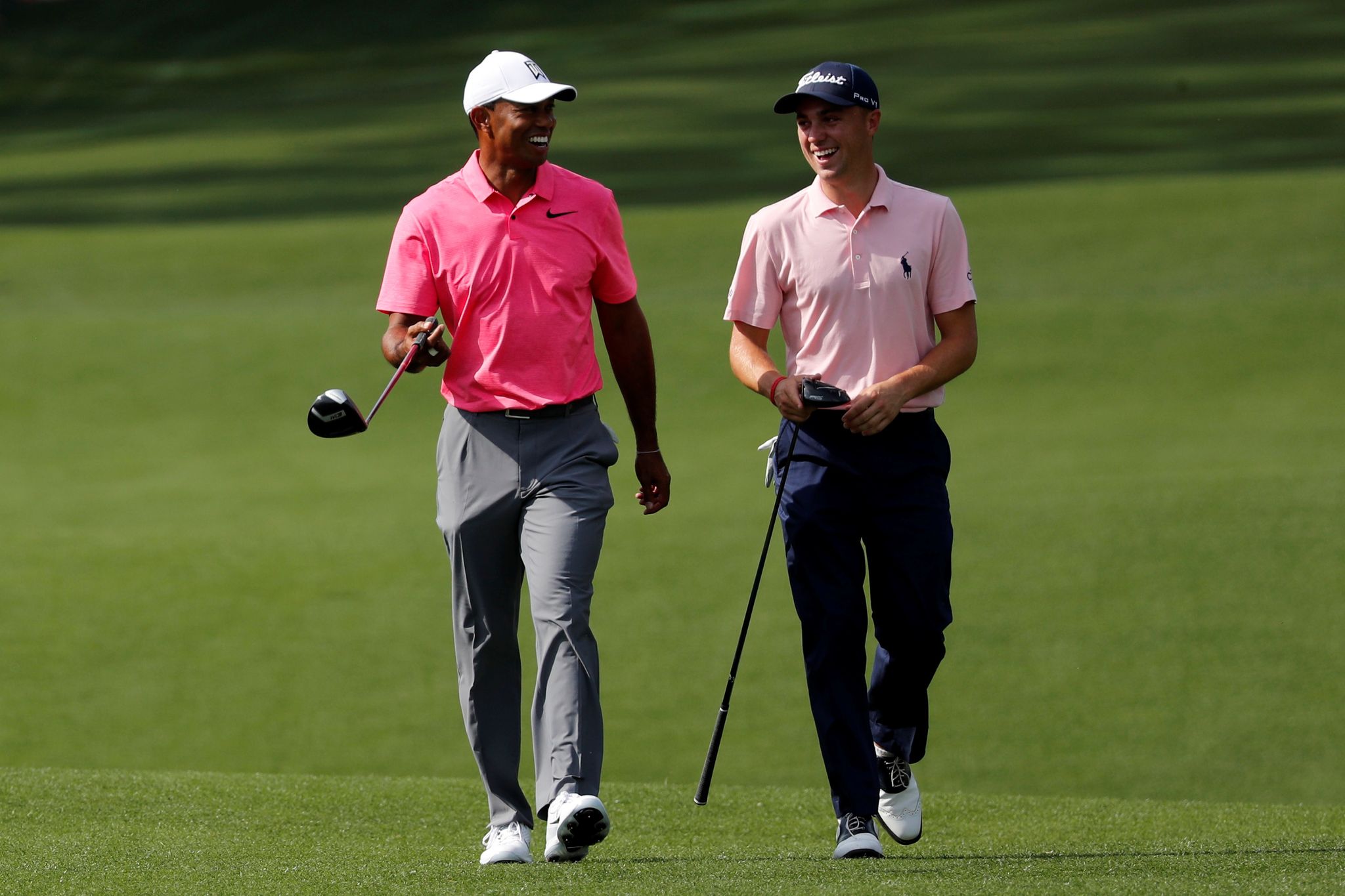 Aftenposten collaborates with VG-sporten. Therefore, as a reader of Aftenposten, you also get articles and services created by VG.
– He's so into this. He wants the best for the team and for all of us. It means a lot to him. People observed in Australia (under the Presidents Cup 2019) how much it meant to him then, says American Justin Thomas at a press conference.
The prestigious Ryder Cup against Viktor Hovland and Europe is played from Friday to Sunday.
Thomas thinks people would be surprised if they knew how much time Woods spends in the Ryder Cup and on the American team, even if he is not going to participate.
also read
Ryder Cup Captain Harrington to VG: – That's why Hovland is attractive
Spend time helping
– All the work and all the hours you put into making sure our team is better prepared is great. But he also knows that we are twelve of the best players in the world. Sometimes less is more. "I think it's good to balance this, says Thomas, who is ranked the sixth best player in the world.
United States captain Steve Stricker said earlier this week that Woods would not attend the Ryder Cup in Wisconsin, but that the two are called up frequently and that Woods is "part of the team."
– But I think it will not be good for him to be here physically considering his whereabouts in rehab. He's getting better and better, and he's totally focused on getting back to playing. We shouldn't be in his way, because we all want to see him back on the field, Stricker says.
Stricker said this spring that he would love to have Woods in his place because the players really respect him.
– Tiger is part of our Ryder Cup team and part of what we do, says Stricker.
In February it was Tiger Woods in a car accident. The golf star was Urgent surgery on the right leg and ankle.. Los Angeles County Sheriff Alex Villanueva later said Woods "is lucky to be alive." It is not known what the status of Woods is with a view to his return.
– I was with him a couple of times last week. Especially to see how he is doing as a friend, says Thomas.
In the American media, Thomas and Woods have been described as good friends. Together they cheered wildly in 2019 when the USA beat Australia at the Presidents Cup in a tournament similar to the Ryder Cup (USA against the rest of the world, minus Europe):
1 of 4Photo: WILLIAM WEST / AFP
also read
Hyller Hovland: – Perhaps the greatest sporting achievement in Norway
The USA team consists of Dustin Johnson, Bryson DeChambeau, Patrick Cantlay, Brooks Koepka, Collin Morikawa, Justin Thomas, Xander Schauffele, Tony Finau, Jordan Spieth, Scottie Scheffler, Daniel Berger, and Harris English. Steve Stricker is the captain.

Hovland forms the European team together with Paul Casey, Matt Fitzpatrick, Tyrrell Hatton, Tommy Fleetwood, Rory McIlroy, Jon Rahm, Lee Westwood, Bernd Wiesberger, Sergio García, Shane Lorwy and Ian Poulter. Pádraig Harrington is captain.

www.aftenposten.no