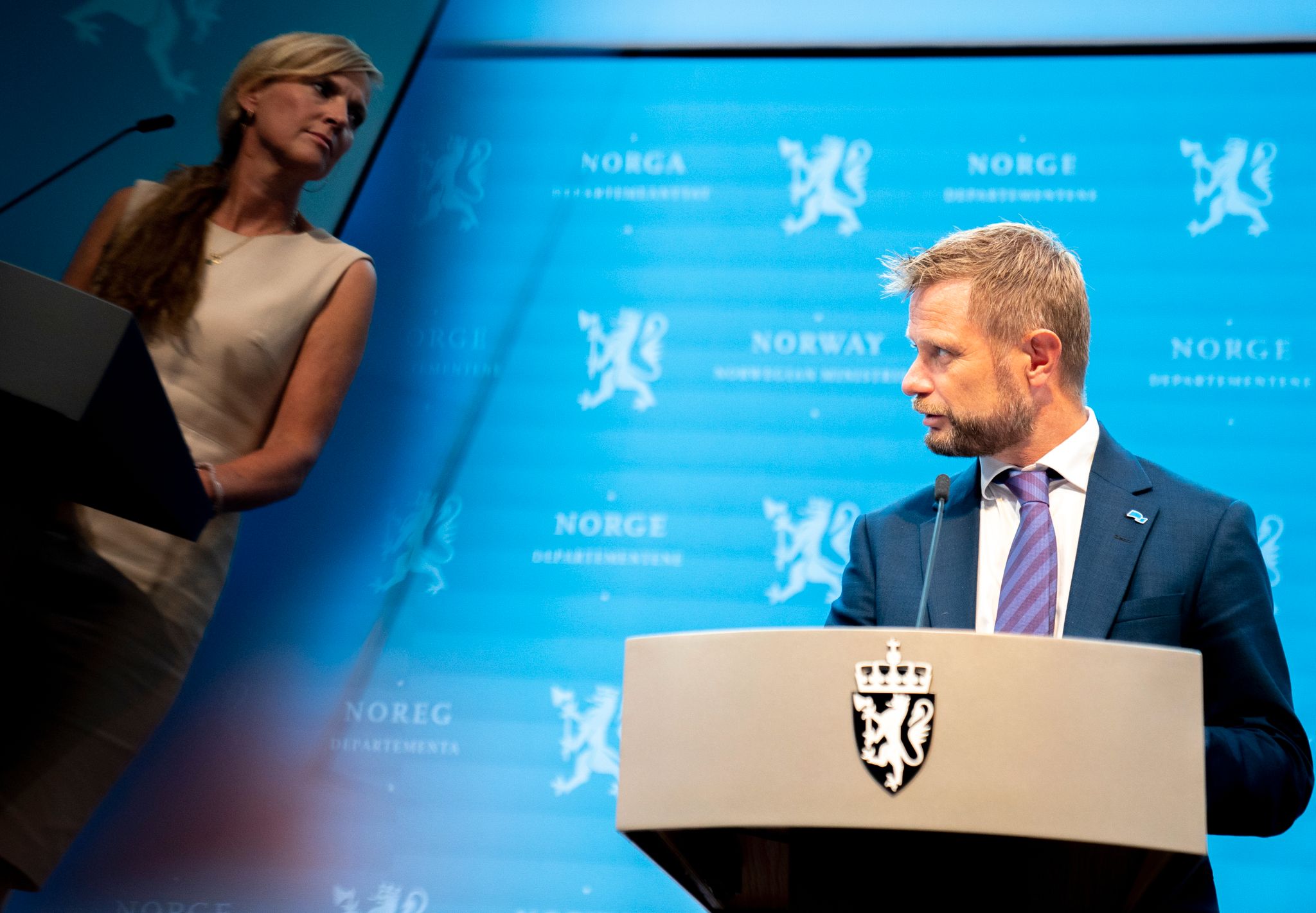 The country will open up, soon. The changes can come tomorrow.
Norway will reopen and it can happen as early as Friday this week. NRK has reported that the government is preparing a press conference Friday afternoon.
The reopening may take place shortly thereafter. Health Minister Bent Høie (H) has already asked all municipalities in the country set up that national standards disappear.
Aftenposten has contacted the Ministry of Health and Care Services for a response. But the ministry will not confirm whether there will be a press conference on Friday.
Therefore, it is certain that the country will reopen soon, but it is not yet clear exactly when it will happen.
Here are the rules that will soon disappear
The rule of the subway is soon history. The rule is actually just a recommendation from health authorities, but it has had great significance for business and culture.

Event restrictions will be lifted. That means everything from movie theaters, restaurants, and concerts to sporting events. Cultural life has long been lived with restrictions on the number of guests. Many more will soon be allowed in.

It is allowed to drink beer in the bar. The requirement that everyone be served at restaurant and nightclub tables is abolished.

You can pass through the issuer, after midnight. Now no one is allowed in after noon, even though the beer taps are open late into the night. It is a rule that will soon disappear.

There will also be relief in the entry rules. The government will remove the rule preventing entry to Norway. This mainly applies to EU countries. There will still be some requirements for test and quarantine hotels, but exactly which ones are unclear.
– In the very near future
Both the Norwegian Health Directorate and the National Institute of Public Health have submitted their recommendations to the Government. the reports TV2. Recommendations are not public. However, there is reason to believe that both management and NIPH recommend reopening the partnership.
– I think that in the very near future we can take a new step, says health director Bjørn Guldvog.
Much less infection tracking
It is already clear that municipalities will run much less infection tracking. In a letter to municipalities, Bent Høie writes that infection tracking will be drastically reduced from Monday next week.
In that case, the municipalities will only track the infection against "household members and similar close people."
If you are infected with corona, it is now up to you to contact other close contacts and ask them to test themselves.
However, municipalities must maintain a high level of preparedness. This means that municipalities must be prepared to test large parts of the population on short notice. Municipalities must also prepare to establish a third dose of vaccine.
Continuous isolation and quarantine
Anyone who becomes infected with corona should isolate themselves.
Anyone living with a corona infection must remain in quarantine. It will be even easier to prove yourself out of quarantine. This only applies to vaccinated people.
For students in schools and kindergartens, there will continue to be a traffic light model for infection control. The model will be applied for a transitional period.

www.aftenposten.no