INTILITY ARENA (VG) Sander Svendsen (24) was the prodigy who made his Elite Series debut with Ole Gunnar Solskjær at the age of 15. Now the Moldenser has a new spark of life and is scoring goals for Odd.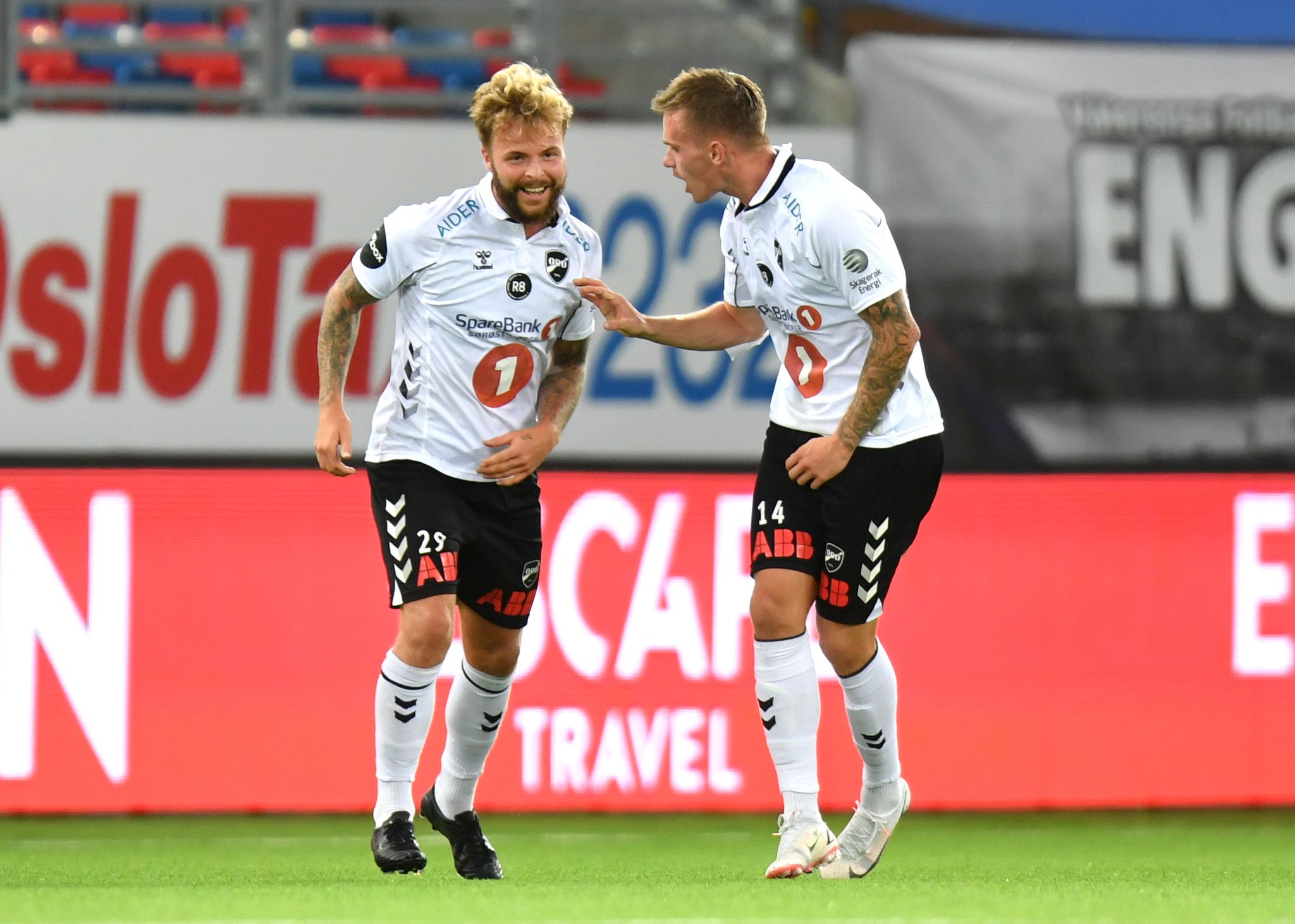 Aftenposten collaborates with VG-sporten. Therefore, as a reader of Aftenposten, you also get articles and services created by VG.
– I think it's nice to live. The goals are really an answer that my head is in the right place, says Svendsen to VG after sending Vålerenga out of the cup with two beautiful goals in Odds of 3-0 victory in the capital.
In 2013, the smart and technically gifted striker was a super talent at Molde. After the debut against Aalesund in a packed Aker stadium, Solskjær stated that he would have given the 15-year-old a chance already season-ahead if it weren't for the football association's age regulations.
In the period up to 2017, Svendsen won two cup championships and one league gold with Molde, before choosing to leave the kids' club. The next four years have included ups and downs for Swede Hammarby, Danish Odense, Brann and Odd.
– Individually, I have been at war for many years. I have always sought to score goals. Now I have a different way of thinking, says the light hair in this interview:
– Shit in the goals
In the NM third round match against Vålerenga, Svendsen scored his fourth and fifth goals in the last three matches. They both had high levels.
What some may see as a paradox is that online acquaintances flow into a time in life when Svendsen has found a thought pattern where he no longer goes out onto the field feeling like he has to score.
– Ugly to say it, I shit on my own goals, says Odds, virtuoso of the 172-centimeter-high ball.
– For many years, my only objective has been that I have to score goals when I go out on a football field. Reversing that mindset has been challenging and very exciting. It's crazy what your body and head do when you focus on completely different things in the game than you have to, should, and should do. Now I think it sucks to play soccer. And goals are a by-product of that.
– What have you done to get to the new way of thinking?
– I started looking for patterns in my daily life and in myself. I have learned from things and have people around me who bring me incredible joy and insight into life that I enjoy every day. I think it's great to be a soccer player now.
Watch Svendsen's two goals in Odds' 3-0 win over Vålerenga here:
Much experienced
As a former child star, the pressure to act has long been great on Svendsen. He has had to try to live up to the highest expectations. After the 24-year-old came to Odd this season, he has given a lot of thought to his career and life.
– I worked my way through it, stood up and tried to understand myself. I've put things in perspective and analyzed why things turn out the way they are. I feel like slowly but surely I am beginning to understand things about myself and what is important.
– There have been many clubs in short periods. You've been in and out of teams and new people to network with. To have permission to come to Odd and be a part of the club here … I have felt incredibly welcome from day one. Every day I look forward to hitting the track with this gang here, says Svendsen.
He does not want to name the interlocutors who have helped him, but Odd's profile is open about the challenges he has had.
– Previously, perhaps you were a little tense and stressed in the body when you went out to a soccer field and you thought about the consequences. Now I go out to a soccer field when I was a child, as I did for seven or eight hours when I was younger. Then it will suck to play football again.
1 of 3Photo: Bjorn Steinar Delebekk
Receive compliments
Jan Frode Nornes is the man who brought the Moldenser to Skien on loan from the Danish Odense this season. Svendsen was also at the club on a short-term deal in 2019.
After seeing the 24-year-old shine against Vålerenga on Wednesday night, Nornes was proud of his player.
– Sander has been good to us since he arrived. Now he has also started scoring goals. We have talked a lot together. The most important thing for Sander, who is still a young and talented player, is to have continuity. He thrives with us and plays many games. It is very gratifying to see how it is thriving now. It's fantastic, Nornes tells VG.
Describe the Svendsen level briefly and concisely.
– It's class. Maintains a very high standard in the Elite Series. He has worked hard to achieve it. And he deserves it very much.

www.aftenposten.no