Experts point out that more expensive mortgages are the way many will notice rising interest rates, but perhaps not from the first increase.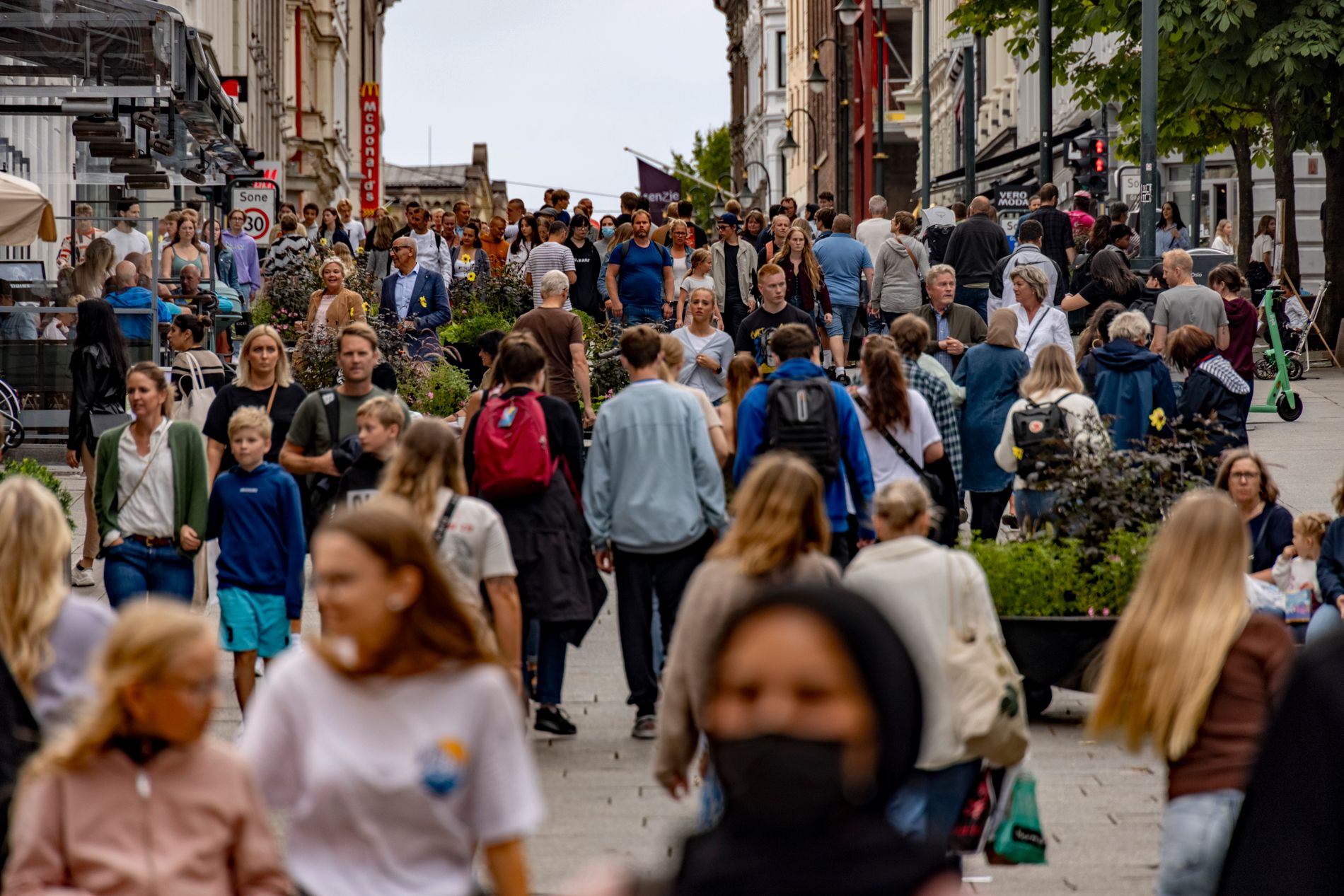 Governor Øystein Olsen raised the key interest rate by 0.25 percent on Thursday. It was as expected in advance.
For most people, the mortgage rate is the most important area they will notice, according to BI Norwegian Business School associate professor Dag Jørgen Hveem.
If the mortgage rate increases from 1.5 percent to 1.75 percent, it will mean an increase from 16 to 17 percent, explains Hveem, describing it as a "not inconsiderable increase."
– But for now, it is very, very far from what those who have loans should take into account what can happen, he adds.
Hveem points out that banks must assume that the borrower can bear the interest rate increase by five percent. There are 20 increases in the interest rate from the current interest rate level.
– The big X factor is whether people have a good and secure job, that is, good income, he says, adding that the job market "looks good."
The 0.25 percentage point interest rate increase costs NOK 1,950 a year after taxes per million you have on a loan, or about NOK 8,000 for a 4 million loan, notes chief economist Christian Frengstad Bjerknes of the Norwegian Housing Association (NBBL) in a comment.
ALSO READ: Hallgeir Kvadsheim: How to Cope with Interest Rate Jumps (Your Money +)
also read
Norges Bank raises interest rate to 0.25%
Meet the bank with the "business glasses"
When the key policy rate is raised, banks can also raise their interest rates, and Hveem believes that the big banks will do so fairly quickly. It reminds us to remember and negotiate, and put on "business glasses" in a meeting with the bank.
– There is no law of nature that says that the interest rate on loans must rise 0.25 percent.
For those who bought their first home during the pandemic, they will experience interest rate hikes for the first time.
– Then it will be a small kickoff that you have to take into account that things can happen in the economy, says Hveem.
He urges you to establish a personal economy in which you can take both interest rate hikes and rising electricity prices "at arm's length."
Despite the fact that it has been announced that the interest rate will increase, Hveem has no new advice regarding whether to link the interest rate or not.
– If you are going to freeze the interest rate now, it is because you want that predictability, not because there is something in the market that makes it better to tie the interest rate now than half a year ago or in half a year, he said. Explain.
also read
The crown strengthens after an interest rate regulation: the euro is cheaper in three months
Predicting higher mortgage rates
Norges Bank estimates that banks will also raise interest rates in the coming years.
"In 2024, we estimate that mortgage rates will be 3.1 percent, slightly higher than what we estimated in the previous report," the bank writes.
Derya Incedursun, a consumer economist at Nordea, will first point out that "we are now returning to a normal time."
– Several interest rate hikes have now been announced ahead of time, which means more expensive loans for those in debt, he says.
It may not be the first interest rate hike most people will notice, he adds, but when all the hikes are complete in 2024. Highlight borrowers who are approaching the ceiling of what mortgage regulations allow five times. entry.
– Then you have to take control of the economy and cut something else in consumption, he says.
– A small bump may come from various sides.
Also, there are high prices for electricity and fuels at the moment.
– Then there may be some bumps from various sides, he adds.
She recommends that people go through the economy and wonder if they have the cheapest electricity supplier, the right insurance, how they have mortgage interest rates, and look at consumption.
At the same time, he believes it is positive that the key policy rate is now being raised.
– It tells us that the economy is doing well, he says.
He adds that he does not believe Norges Bank has raised interest rates if it hurt Norwegians' finances.
– It has been taken into account that this will work out, you think.
also read
Norges Bank raises its estimate of house prices in 2022

www.aftenposten.no