Competitors purge themselves of talents and good players. Now RBK is looking abroad.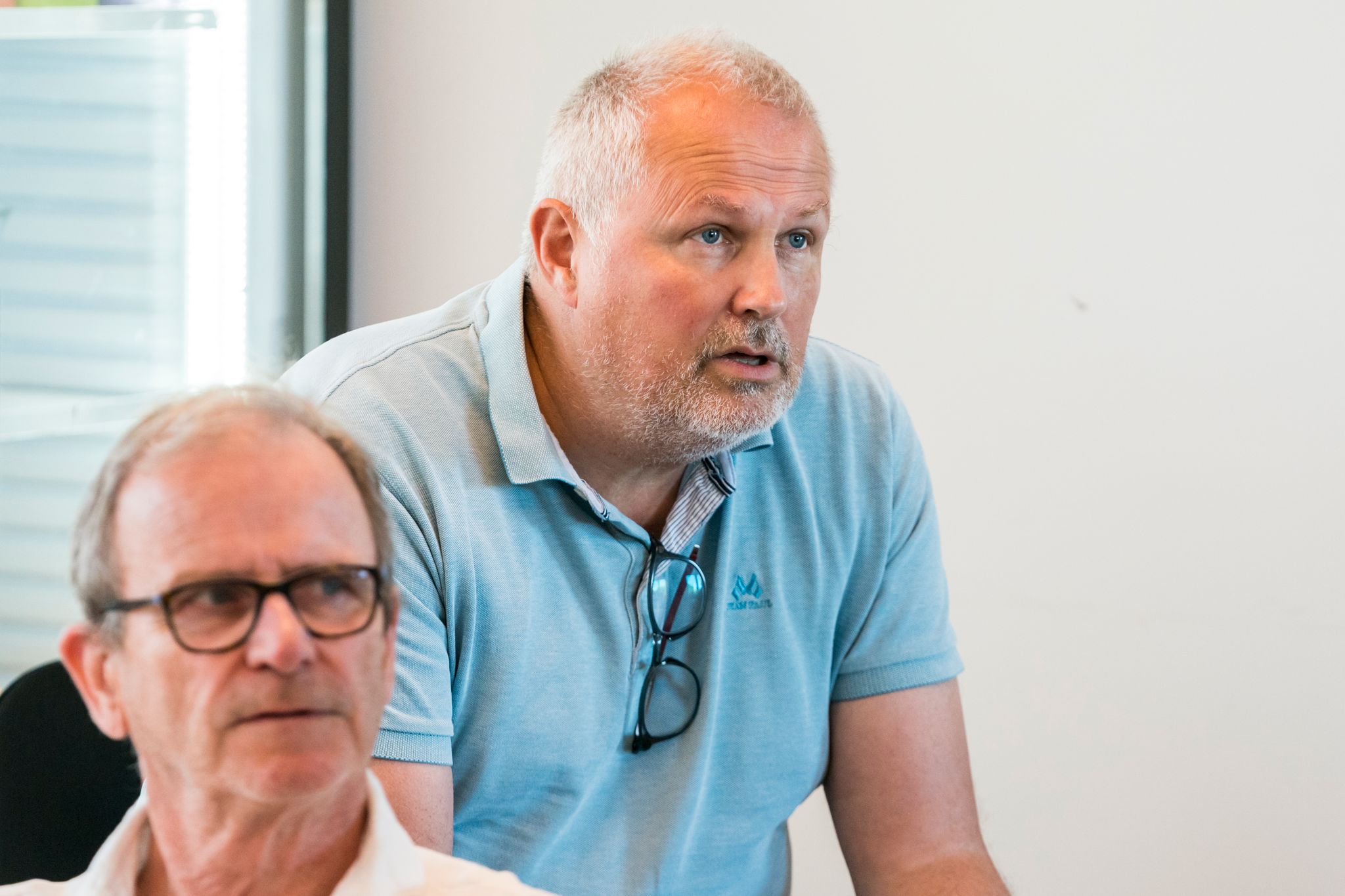 – It's a bit questionable what kind of player we should have. If we want to strengthen the eleven, it is an auxiliary player that we choose. If we incorporate young talent, it does not mean that they become full-time professionals.
This is what RBK President Ørjan Engen says when asked if it is relevant to bring more full-time professionals to the club.
He has been on the RBK board since the mid-2010s.
Today, there are five players who are full-time professionals: Lisa-Marie Karlseng Utland, Kristine Minde, Kristine Leine, Mali Næss and Synne Skinnes Hansen.
Also has Julie Blakstad previously told Adresseavisen that she could have made a living from soccer. with your agreements.
The meadow has previously said that the club must have all the first full-time student for RBK to prevail in Europe.
– Inflection point
Before last year's season, Trondheims-Ørn was transformed into Rosenborg. Since then, a lot has happened and changed.
In 2017, Trondheims-Ørn had a turnover of NOK 4.9 million. Four years later, RBK has a budget of NOK 19 million. It's mostly in the Toppserien.
– It started with Kristine Minde. It was a turning point for us. "I think a lot of people opened our eyes and realized that we wanted to bet when we did," says Engen of signing the profile of the national team and then professional Wolfsburg.
– How do you experience the appeal of RBK among gamers?
– It depends a bit on the country in which we are looking for players. But in Norway it seems that we are very attractive. Vålerenga and Sandviken are our main competitors. If we compare ourselves to them, then maybe Enga and Sandviken have more players than we do. But when we go out on the field, we are absolutely attractive and we adapt to the new players.
– the difference is great
Engen is clear that RBK does not always win the battle for the players:
– Often times it is the coincidences that determine which of the three clubs the players choose. We have been in the competition and we have lost. This is partly due to the fact that we are unwilling to pay the transfer fees that the clubs demand.
The chairman of the board says that they rarely pay to buy players, adding that there is still talk of low transfer fees at Toppserien compared to Eliteserien.
– Is it easier to get the players you want now, compared to when the club was called Trondheims-Ørn?
– The difference is great and the situation is completely different. It is mainly that we look at a different shelf than the previous one. Previously, it was about bringing in local talent and players from local areas. We also brought some players from the north of the country. Then we could compete with school places and things like that. Now we are bringing in players from national teams and players from foreign leagues.
– When we became RBK, it was a clear signal to the outside world that we are a hard-working club with high ambitions. In RBK you have to win something, not go for a seventh place.
– destructive
Engen says he has given a lot of thought to what it means to Toppserien that RBK, Enga and Sandviken get the best players and greatest talents from the other teams in the league. He fears that competitors will be eliminated from good players.
– It will be cannibalism. We destroy each other. If we get the best players in the competition over time, the resistance will be bad. I think it will only be devastating for the Toppserien. Young talents will likely benefit from being in their home environment for another year or two so that they can go straight to the eleven when one of the best clubs picks them up.
Will pick up from abroad
Now Engen opens that they will see more abroad to strengthen the team:
– Yes, we will do it. We have already started looking abroad. There hasn't been anything concrete yet, but we've thought about it. I don't think we can continue to have Norway as an area of ​​influence.
– It is best to bring home good Norwegian players who play abroad. But it is also relevant to collect players with a foreign passport.
His debut season as RBK ended with silver at Toppserien. Now the team is in the silver position behind Sandviken. RBK is also ready for the cup semi-final, where they will face Vålerenga.
Qualifying for the Champions League ended with an outing against the Spanish Levante.

www.aftenposten.no